MENA mobile gamers are probably familiar with Netmarble, the game developer and publisher of such successful titles as "Traveling Millionaire" ("Paramanyu" in Turkey) and "Seven Knights".
Originally based in South Korea, Netmarble is a great example of how a company can go global rapidly and seamlessly.
And it did it through localization!
"To become the number 1 mobile game company globally, you have to be the number 1 in each region," explained Baris Ozistek, CEO at Netmarble EMEA.
With offices in the US, China, Indonesia, Thailand, and Turkey Netmarble Games now ranks 8th worldwide. In 2014, it secured $533 million from TenCent – the largest source of investment in IT. In 2015 it generated over $1 billion in revenues.
At the MENA Games Conference - MEGA 2016 in Beirut, the Netmarble EMEA team did quite a job of explaining how it is doing its part in taking the company to the top globally.
Turkey and the MENA, Milestones to Globalization
Turkey and the MENA may speak different languages, but they present enough cultural similarities to fall under the same marketing strategy.
Strong fundamentals also make these markets attractive for game publishers, particularly in GCC countries. "To ensure the success of a game, we look for markets with strong smartphone and broadband penetration," said Ozistek. Saudi Arabia is the most attractive MENA market with almost 100% smartphone penetration, followed by the UAE, Kuwait, and Bahrain.
By contrast, smartphone penetration in Turkey is only at around 50%, but Netmarble enjoyed a strong start in that market in 2013 when it acquired JOYGAME. The company was the leading developer and publisher of PC games in Turkey, with a strong foothold in the MENA.
In the future, the company is looking at expansion in Africa and South America, before it considers tackling Europe.
Strategies for Successful Localization
Localization always carries challenges, starting with language and culture. Aras Senyuz, Mobile and Media Director at Netmarble EMEA, addressed this issue in a separate workshop at MEGA 2016.
The MENA region presents an additional level of difficulty when it comes to language. First, Arabic is written from right to left, which requires redesigning an entire game. Second different MENA countries speak different dialects in Arabic, he explained. Other considerations include sensitivities around religious symbols and other visual content (full or partial nudity, pigs, alcohol).
To successfully localize the game "Paramanyu" (Turkish title) for the MENA, Netmarbles created over 30 focus groups to run UX tests. It found that MENA users are turned off by games with a huge number of menu buttons, so it brought that number down to under 15. It also enhanced social features and sharability to accommodate the market's preferences.
Furthermore, in order to bridge the cultural gap, it included tutorials and introduced new, more relevant characters, maps, and landmarks. The game was eventually successfully released under the title "Traveling Millionaire" (رحلة المليونير).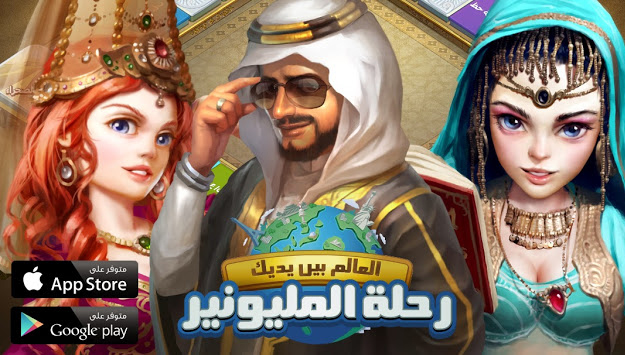 The First Gaming Incubator in Turkey and the MENA
According to Ozistek, the MENA is a market with huge untapped opportunities: "It can easily be bigger than the European or South American market. All it needs is a push."
GameGarage is Netmarble's way of giving the MENA a push. In partnership with the StartersHub entrepreneurship platform, this new Istanbul-based space is the only game development startup incubator in the region.
The incubator hosts promising game developing studios from the MENA and Turkey, providing them with mentoring sessions, networking opportunities, trainings, and publishing deals, as well as $20,000 in seed funding.
The first batch of game development startups will graduate in May 2016, and Game Garage will start accepting applications for its second cycle of acceleration in June 2016.
Ozistek said that MENA game developers have a lot to offer in terms of creativity, but the region's ecosystem is still nascent. GameGarage aims to fill this gap and help these developers grow. Hopefully, this will encourage governments to launch initiatives to support game developers.
"When the MENA gaming industry finally emerges, we will be ideally positioned to reap the benefits of our investments. The graduates of our program will be the ones creating content for our publishing platform, and possibly our future hires," he said.
Marketing Games in the Mobile Age
Before it was acquired, JOYGAME was successfully publishing PC games in Turkey and the MENA. Its users were mid-core to hardcore gamers who discovered games through the publisher's platform and paid to purchase them.
"With the advent of mobile, everything has changed. We are now targeting all users; anyone with a smartphone is a potential gamer," said Ozsitek. This means spending more efforts on marketing.
In the MENA, this isn't evident. He cited the shortage of digital ad networks, the high cost of TVCs, and the low impact of outdoor advertising.
The Turkish landscape is better prepared, but still requires creativity. As entertainment products, games should be marketed like movies or concerts, i.e. with trailers, teasing campaigns, public happenings, etc. Basically, all the ingredients for virality – not necessarily with a huge budget.
To launch Paramanyu, for example, Netmarble created a fake news story of a mysterious man throwing away fake (branded) money in Istanbul, with fake news anchors reporting this. When the truth was revealed, the campaign was featured on a popular talk show.
Of course, all elements of the campaign have to be integrated across channels and platforms to maximize their reach and impact. After the launch, the game was integrated within the script of a Turkish series.
Ka-ching! Paramanyu quickly became the top grossing game in Turkey (and later in Saudi Arabia). Today it exceeds 100 million downloads globally, with 250,000 active daily users (600,000 monthly).
Latest Business
Intelligence Report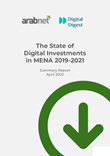 Latest Report
The State of Digital Investments in MENA 2019-2021
View Report
;