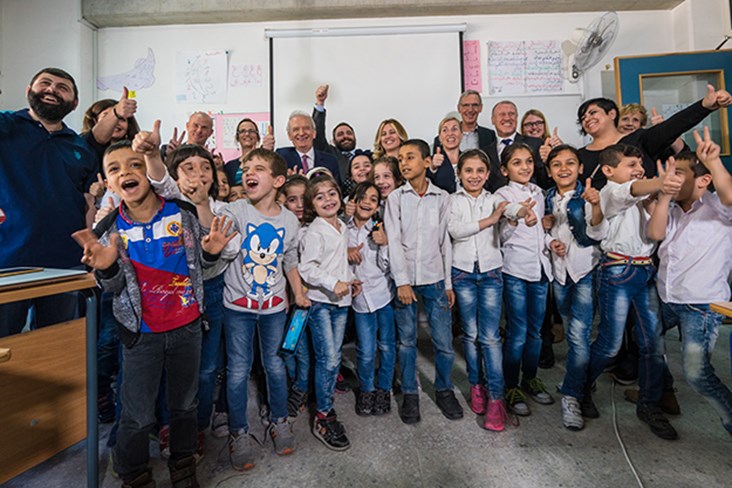 Earlier this week, the Embassy of Norway launched the EduApp4Syria in Beirut. Around 2.3 million Syrian children and youth are out of school, and the innovative learning games included in EduApp4Syria aim to provide children who have had difficulty accessing formal schooling, due to war and crisis, a fun and engaging way to learn.
UNICEF, the World Bank, NGOs and international donors, including Norway, the US, and Australia, have all provided financial and technical support to implement the government's plan on Reaching All Children with Education (RACE), however, despite these efforts, 30% of Syrian refugee children in Lebanon are out of school.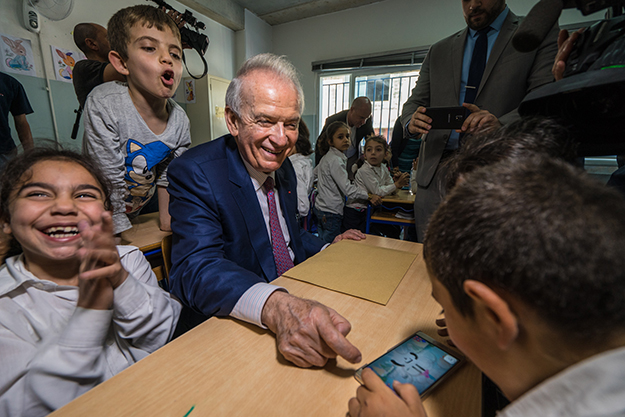 "Lebanon has done a remarkable job in providing education to the Syrian refugee children." said H.E. Ambassador of Norway, Ms. Lene Lind, "Lebanon has opened up its schools, hired additional teachers and taken care of children who have lost months if not years of schooling due to the conflict in Syria".
The Beirut-based company, Wixels Studios, was one of two winners of an international competition (with almost 80 bidders) from all over the world to create fun and engaging literacy learning games developed especially for Arabic-speaking children (5-10 years old), who have difficulties getting to school because of war and conflict.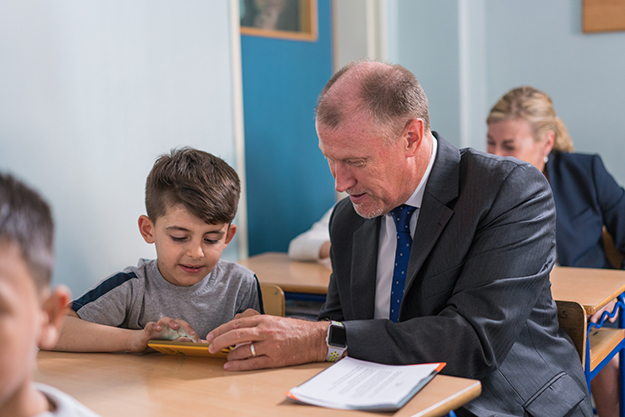 The two winning EduApp4Syria-games are free, and the download size is less than 100 MB per game. Once they are downloaded, the games can be used offline on smartphones or tablets, as many refugees and internally displaced families have smartphones.
EduApp4Syra represents an innovative method to reach refugee children or internally displaced children regardless of where they live. The Arabic version of the EduApp4Syria-games is most likely only the beginning, as the games have an open source license meaning that anyone can develop the games further and adapt them to other languages and cultures. The games will become publicly available later this month, however since the launch; the games have been downloaded over 20,000 times.
Latest Business
Intelligence Report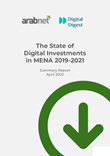 Latest Report
The State of Digital Investments in MENA 2019-2021
View Report
;