Over $200M Invested in Fintech Startups Across MENA
Back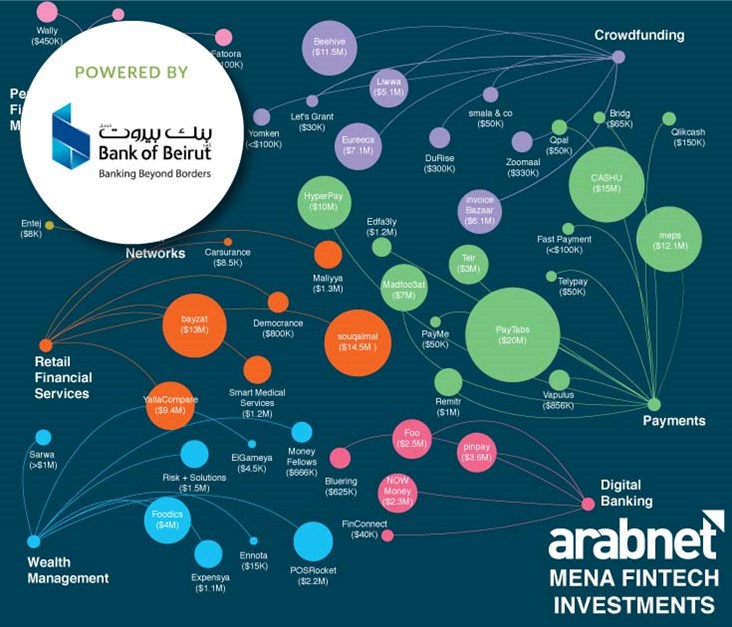 The current MENA Fintech market is estimated at $2B and is expected to witness an annual growth of $125M by 2022, according to research company MENA Research Partners (MRP). Over the past years, investment in Fintech startups across MENA has increased steadily, with over $200M invested to date.
Today, the MENA region is home to at least 100 Fintech startups across 8 diverse sectors, according to in-depth research conducted by ArabNet. While payment startups dominate the space, the industry is starting to witness the emergence of startups in sectors such as digital banking, crowdfunding, cryptocurrency, wealth management, and more.
To illustrate the growth and disruption of the Fintech space in MENA, we at ArabNet decided to compile a list of some of the most promising Fintech startups (grouped by sector in the graphic below). These startups were chosen from a pool of over 100 Fintech startups, based on the amount of investment received. It is worth noting that we have excluded acquired Fintech startups as well as startups with undisclosed investments.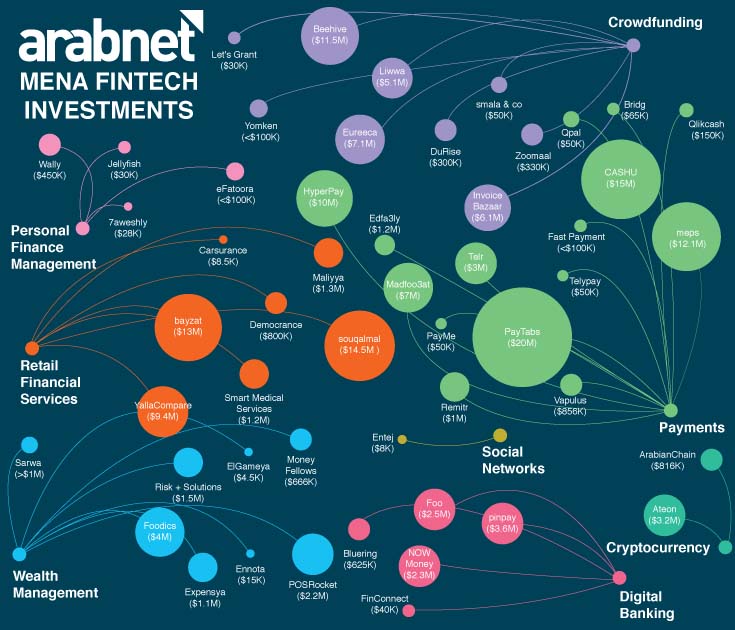 Latest Business
Intelligence Report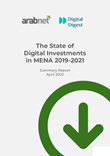 Latest Report
The State of Digital Investments in MENA 2019-2021
View Report
;