Egyptian Digital Pharmacy Benefits Platform Yodawy Tops Off Stellar Rise with $1M Investment
Back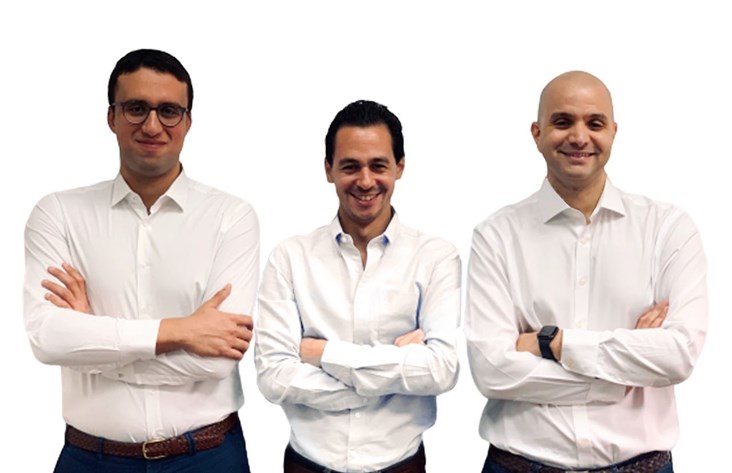 Yodawy, Egypt's largest online medication ordering and pharmacy benefits platform and the region's first digital claims manager, just announced that it has raised $1M in Series A funding. The round was led by Egypt's Algebra Ventures, CVentures, with participation from ASI Ventures, an Egyptian angel investor firm.
Since its founding in 2018, Yodawy has grown to process close to half a million orders in less than 12 months of operations, all without access to venture capital. The company caters to patients, consumers, pharmacies, and insurance companies. Consumers on Yodawy can order medications and personal care products from over 2500 pharmacies via its mobile app. The app also allows patients to access their medical insurance co-payment plan. If the insurance provider is part of the Yodawy network, the approval process is digitally managed, and the order is routed to the best-matching pharmacy for delivery. For pharmacies, working with Yodamy translates into incremental revenues as well as increased efficiencies, namely through digital claims processing, which allows them to free up their staff and deliver a better in-store experience for customers. The company is currently operational in 30 cities across Egypt.
"There is an incredible opportunity in the pharmacy benefits and claims processing space. It's an established business model in different parts of the world, with no real solution in the region. Consumers and insurance companies alike are absolutely desperate for a better value proposition," said Karim Khashaba, Yodawy's co-Founder and CEO.
Karim Khashaba, a former consultant at Booz & Company, is joined by CTO Sherief El-Feky, a veteran full stack developer and software architect, and CPO Yasser AbdelGawad, who commands 12 years of experience in digital conversion marketing and product design across Europe and the Middle East, in leading Yodawy.
"The region has come a long way," added Khashaba, "but we still believe very little is being done to address deeper infrastructure gaps. This is where Yodawy is looking to create real impact!" It must be noted that Yodawy's partnerships with leading insurance providers has the potential to extend insurance coverage to tens of thousands of patients across the country.
Karim Hussein, Algebra Ventures' Managing Partner, highlighted Yodawy's stellar rise. "With their vision, strategy and the outstanding progress Yodawy has been able to deliver outstanding results in their first year of operations," he said, adding that the company is poised to lead the digital transformation of the Healthcare sector in Egypt and the MENA region.
That sentiment was echoed by CVentures Managing Director Emad Fouad, who emphasized Yodawy's strong value proposition, which addresses fundamental problems experienced by all stakeholders. "Their clear go-to-market addresses fundamental problems experienced by pharmacies, insurance companies and their respective customers, effectively adding significant value to all stakeholders," he said. Fouad also hinted at additional features that will follow the investment, saying: "We look forward to helping the Founders achieve their vision and roll-out of additional innovative offerings."
Latest Business
Intelligence Report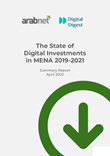 Latest Report
The State of Digital Investments in MENA 2019-2021
View Report
;