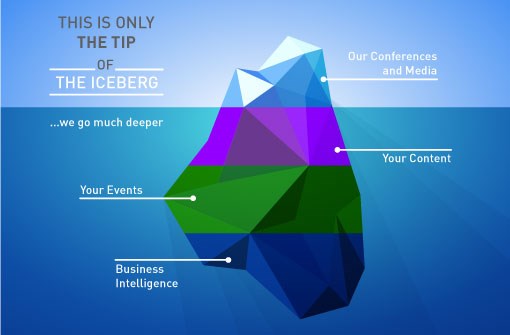 Arabnet is a leading events, media and research company focused on digital business and entrepreneurship in MENA.
Arabnet organizes major annual conferences, publishes news and analysis of the digital sector on its online news portal and print 'Arabnet Quarterly' magazine, and creates original research reports about the region's digital industry.
Our conferences
Our conferences, held in Dubai, Riyadh and Beirut, are widely recognized as the largest digital gatherings in the MENA region, with a track record of bringing globally-renowned speakers to discuss the latest topics in the field, as well as successfully connecting entrepreneurs and startups with funding and incubation through the Ideathon and Startup Battle competitions.
We also organize workshops and hackathons to help designers and developers build their skills and launch their innovations. Other than hosting our own events we offer white label event services that are your one-stop-shop to create the best experience around your brand.
A closer look at our events
Our media strategy
The Arabnet website, is a leading reference for digital businesses in the Middle-East, featuring news, analysis, expert advice, interviews, and a vibrant community of startups, developers and entrepreneurs. It also features our Startup Database which is the most comprehensive data registry for digital startups in the MENA to date, including more than 1000 registered startups from 19 countries.
Our magazine, also known as, The 'Arabnet Quarterly' is the first print release for growing digital enterprises and leading companies with insights and special stories covering the latest e-business, technology, media and entrepreneurship news in the MENA.
Business Intelligence
Our Business Intelligence services bring you tailor-made business matching events to meet your business objectives.
We are also producing in-depth annual industry reports that give executives insights and valuable statistics.