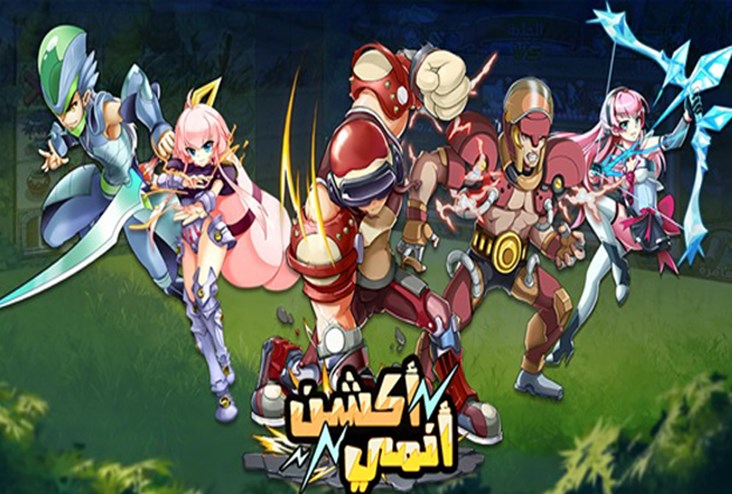 Falafel Games is a global company founded and run by Lebanese and Syrian entrepreneurs since 2010. Their focus has always been the MENA market as mobile developers and publishers, but they had operated and developed their titles from HangZhou, China. This year, Falafel Games CEO Vince Ghossoub has taken a bold step and opened a local Lebanese branch in the heart of Beirut, focusing first and foremost on localizing and publishing titles for the region while directly immersed in it. Their latest effort is Action Anime, a strategy RPG lane defense game tailored for the Arab digital market.
Several factors crystallized together to make Action Anime both a risk to publish and the natural progression of recent intersecting pop culture trends in the Middle East. When analyzing the market, Ghossoub quickly realized that there had been an increasing demand for anime in the Arab world, so much so that illegal streaming sites catering to Middle Eastern anime watchers had been cropping up all over the worldwide web. It wasn't a stretch to assume significant overlap between the anime watcher and the mobile gamer demographic, as they tend to be tightly intertwined worlds online, and so Ghossoub went looking for the perfect fit in the prolific world of freemium mobile games. Since Falafel Games had operated from Hangzhou for years, he was already heavily plugged into China's game development world and Action Anime stood out immediately. Its focus on GvG (guild versus guild) multiplayer gameplay as opposed to the ubiquitous PvP gameplay made an F2P standard by industry giants like Clash of Clans seemed to be a big part of it success. GvG gameplay immediately adds a social aspect to the game, where other members of your "guild" (an in-game team of players working together) become your friends and encourage logging in every day and investing more time and money into the game. This model had been mostly seen in massive online multiplayer games (MMORPGs) like World of Warcraft, but hadn't made a shift into mobile games until recent years. Ghossoub is convinced this was the way to go. The next step was adapting many alien concepts to the sensibilities of the MENA region.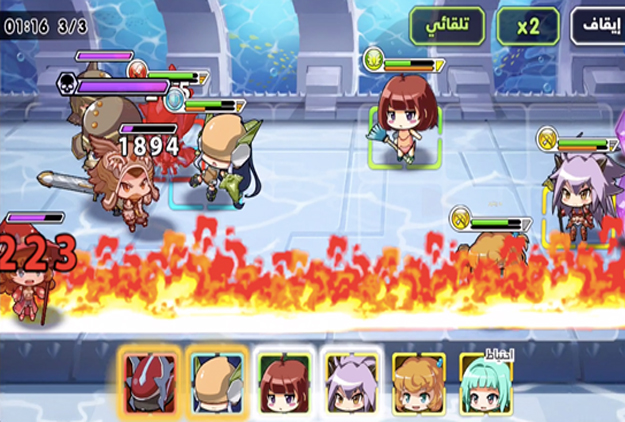 This presented the Falafel Games team with a number of challenges, from aesthetic decisions, to digital marketing strategies, to what dialect the voice acting should be in. How do you entice MENA players when the game you're presenting them with hadn't been made with them in mind? How do you acquire users and monetize a GvG based game when your audience has mostly embraced the PvP model?
The key, tells us User Acquisition Executive Yara Baaklini, is to test everything. "You start by targeting larger markets through smaller scale social media and digital advertising campaigns. Once these tests yield results, you analyze them until you can identify which demographic responds best to which graphics and messaging. From there, you adjust your ad campaign's budgets and parameters and keep testing until you have what you want; an active user base with high retention, and more than a few whales!" (Note: a "whale" is the term used in freemium games to denote users who spend a lot of money on in-app purchases regularly).
This strategy seems to have worked wonders for the team and yielded a few surprises.
"We've been mainly targeting 18-25 year old males, and most of our users are in the 21-25 demographic so far… But we were surprised to find out that our game is quite popular with Saudi women, and the subsequent campaign targeting them specifically has been very very successful," added Baaklini.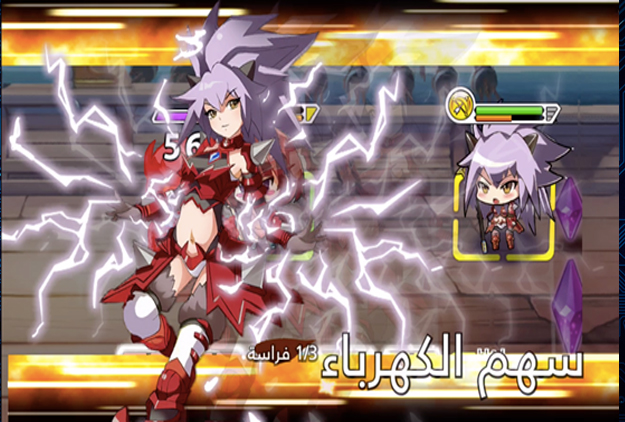 One of the biggest challenges when localizing for the Arabic-speaking market, as anyone would tell you, is picking a dialect for your voice-over work. Do you go with the more rigid but widely understood standard Arabic? Or do you attempt to pick a regional dialect to make the dialog more relatable, but risk losing users who don't speak it?
Fortunately, in the case of Action Anime, the answer came from the format itself: Anime. If you were an Arab child in the 90's, chances are you've seen your share of anime without ever realizing where it came from at the time: yes, I'm sorry to break it to you but Captain Majed, Grendaizer and Khoumassi are all dubbed 80's anime, cartoon TV shows from the distant land of Japan. Action Anime rides this trend and heavily relies on standard Arabic for its character voice overs, which have been peppered with humor. "The dub itself is inspired by old school Arab dubbing with a modern flavor," tells us Baaklini, "Arabic as a language presents a bunch of dialects, but since the GCC market represents the lion's share of our active users and revenue, we've included the occasional catchphrases in a couple of Gulf dialects as a cheeky nod to them."
Action Anime has been growing steadily since its soft launch, and the team is preparing a wider marketing push as they connect and understand their audience better through the game. So far, Falafel Games' gamble has been paying off and they have managed to stand out in a quasi-saturated market, recently making the top games lists on various MENA App stores. The game seems set to become their most successful venture yet. Whether this ushers in a new era in mobile gaming for the region through the combined strength of GvG and a substantial push in marketing to women remains to be seen. Falafel Games seems to be ready for the challenges ahead be it in publishing or someday soon locally developing games for the Arab market.
See related Articles:
The Gaming Community Is Calling You - MENA Games Conference 2016
Gameguise: The MENA Needs More Games
MENA Is Breeding the Next Comics Franchise
Latest Business
Intelligence Report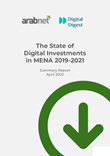 Latest Report
The State of Digital Investments in MENA 2019-2021
View Report
;