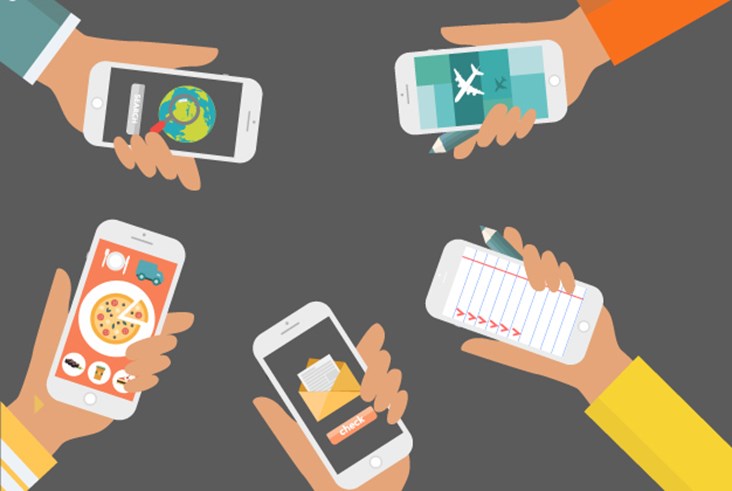 In every issue, we bring you a list of startups from the MENA region or founded by people from the region that you should keep an eye on. This Spring, we have selected a broad range of startups.
Gymonji
"A Tinder for fitness," the Gymonji app is but one of many products and services being cooked up by the Gymonji team. The US based startup currently offers fitness enthusiasts a social platform to meet, connect and plan fitness related activities together. Gymonji's founder, Ryan Makarem, stresses that "the app is the virtual infrastructure, as it grows, we will build around it."
For now though, in addition to being a niche social network, the app offers users the ability to explore events around them, those can be either user generated or company sponsored. Thirdly, the app lists nearby professional fitness trainers. In the works are a workout log and a scheduler.
RationalPixels
The Beirut-based RationalPixels are pioneering the next evolution of digital advertising in the MENA with a unique service: digital product placement in videos. Unlike display advertising, product placement in movies or videos is unblockable and unskippable, so advertised products reach more viewers. Digitizing the process makes it even more attractive since it can be done in the post-production phase, so there are no constraints of time, and no missed opportunities. RationalPixels aims to streamline and facilitate the process, delivering the same results in one sixth of the time. The ad-space inside the video blends and moves with the camera and lighting. This solution is accessible to a wide range of advertisers, and does not require them to have experience in digital advertising technology. In September 2015, Beirut's Speed@BDD accelerator injected $30,000 into RationalPixels – the only funding it has received so far. The startup came out as one of the top 2 teams in the first batch of acceleration, and was selected for the LebNet Ignite acceleration and mentorship program in Silicon Valley, powered by the Blackbox Connect accelerator. The founders have developed the main technology and are currently finalizing the write-up of a patent spanning the entire Patent Cooperation Treaty – PCT (148 countries). The end-product is now being piloted with the video-on-demand platform, Cinemoz, in Beirut. RationalPixels are currently fundraising and are at advanced stages of negotiations with VCs.
Vinli is the world's first open platform for connected car apps founded by Lebanese serial entrepreneur Mark Haidar - who had miraculously fled the 2006 war to complete his education in the United States. Reminiscent of Apple's turn of the millenium mobile revolution, the company is looking to create the ecosystem for automobile apps. Vinli's sells an internet connected device that plugs directly into the car's on-board diagnostics port, which, in turn, empowers developers with a wealth of data that they could harvest to build apps.
Apple and Google's forays into the auto sector have so far been roughly limited to entertainment systems, which do not necessarily compete with Vinli; in fact, it's easy to imagine Android Auto and Car Play integrated with Vinli. On the other hand, certain manufacturers already offer in car connectivity and smart systems - think Ford Smart Mobility. Unlike Vinli, Ford, or any other manufacturer for that matter, is unlikely to breach into other manufacturers' domain. Vinli is already available in several countries around the globe, and has only recently launched in Bahrain and Lebanon.
Votek
Votek is an Arabic speech recognition company with offices in both Syria and Dubai. The company's main line of business had been selling its proprietary technology. But more recently, Votek released Loujee, the first Arabic speaking toy. Loujee is a plush toy that comes to life using a mobile device - an iOS powered phone or tablet. The device can be inserted into the toy; the screen becomes its face. Loujee can understand both literary speech and colloquial dialects. It responds to physical stimuli and smartly converses with the user: a fact that is recited today for instance can be the subject of a quiz tomorrow.
ScreenDy
Moroccan award winning startup ScreenDy concerns itself with a very particular imbalance in the development industry. Demand for mobile developers is increasing at a much faster rate than supply. This means that in the coming years prices will soar. Meanwhile, demand for web development is saturating. ScreenDy is an online tool that allows web developers to quickly transition to mobile development. A drag and drop editor allows them to assemble and style an app; while the system can then generate the code required for Google or Apple's store.
MyCars
MyCars will be the first electric-car sharing service to hit the UAE. Founded in August of last year, MyCars is looking to launch its sharing service in June. In an interview with Wamda, CEO Ben Pullen said that the company is aiming to launch with a 50:50 of hybrid to normal cars, following requests from "two of the biggest towers in Dubai to locate electric and hybrid MyCars hubs" close to them. The goal he says is to offer a completely electric fleet by 2020. Though ZipCar still hasn't made it to the UAE, MyCars' more immediate competition would be indirect, primarily from Careem, Uber, as well as local taxis.
Noura Sakkijha, Jordanian born third generation jeweler, recently founded Mejuir, an online jewelry store. Mejuri was initially conceived as a crowdfunding platform for jewelers. The idea was to create a platform for designers to help them bring their designs to life. Over time the company was pivoted from a tech platform to a brand, which collaborates with select renowned designers. The company does employ a small in-house team that develops and maintains their design; a core strength of Mejuri is its powerful supply chain, which is able to bring a product into life within four to six weeks.
Sakkini is a UAE based online real estate platform that caters to both potential home buyers and property investors. Trust is a key focus of Sakkini. The founders concocted the idea after they had personally mislead by false advertising in Dubai on a couple of local property listings websites. Consequently, Sakkini's core value is empowering buyers and investors with accurate data: renders and floor plans of properties, information about the amenities and community around each one, historic data, in addition to price indicators that are generated by algorithms. Sakkini was part of Flat6Labs first cycle of startups in Abu Dhabi. The company was also a semifinalist in the MIT Enterprise Forum Arab Startup Competition in 2015. Sakkini has received seed investment from Flat6Labs and twofour54.
Another Flat6Labs company is Kikabò Labs, a digital studio that tailors educational content, cartoons and apps. The company is a spin-off of an Italian animation production Company called Achtoons. Achtoons has more than 15 years of experience. For now the company has developed a cartoonish virtual tour of an imaginary museum featuring popular masterpieces from various periods. The app uses two cartoon characters, Mati and Dad to guide the user through the tour. The app is a white label product and could be customized for existing institutions, museums, art galleries and so on. The app combines three activities children enjoy on their smartphones and tablets: watch cartoons, play games, and take pictures. It will also feature Image Recognition Technology to allow kids to interact with the outside world for real active learning.
An online marketplace dedicated to school supplies, StudentCart was founded by Hamad and Faisal Al Hammadi of Slice, a F&B company that caters to schools. The platform brings together parents, schools, and book vendors. Parents can purchase from a number of vendors suggested by the school. Parents can also rate vendors, which helps other parents and future buyers make their choice, as well as schools, who can in turn better assess which vendors to partner with. StudentCart also hopes to sell uniforms as well as offer transportation for students in the future.
Latest Business
Intelligence Report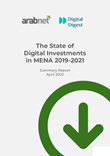 Latest Report
The State of Digital Investments in MENA 2019-2021
View Report
;