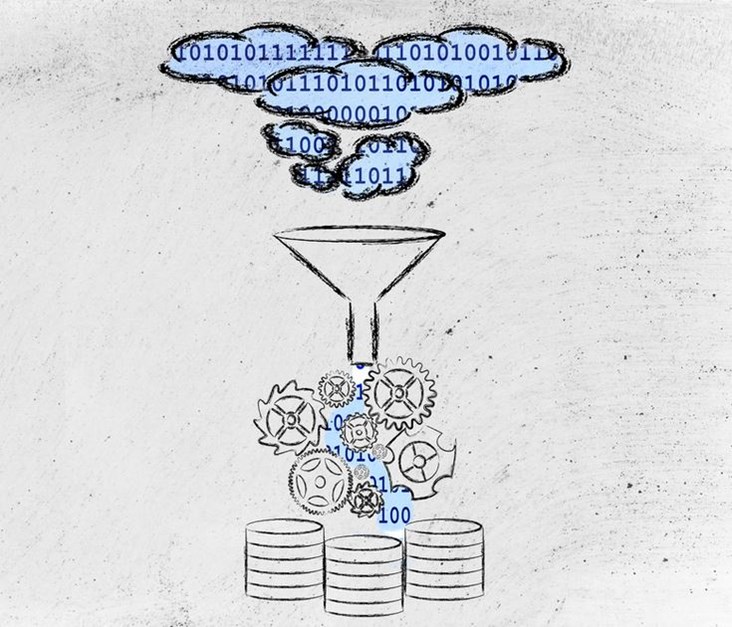 Strategy consulting firm Strategy& and global graduate business school INSEAD recently released a report highlighting the current state of the data economy in the Gulf Cooperation Council (GCC) as well as its future prospects.
According to the report, the data economy in the GCC was estimated to be worth $4.7B in 2018, a figure that represented 0.3% of the region's GDP and one that falls significantly lower than the contribution of the EU's data economy to its GDP (1.9%) from three years earlier.
On the other hand, the report noted that data consumption in Saudi Arabia is expected to grow by 28% a year between 2018 and 2022, faster than the expected growth rate in the UK (20%) and the US (23%). This trend is not new, from 2014 to 2018, data consumption in the Kingdom had grown by 35%; in that same period, consumption grew 24% in the UK and 30% in the US.
Meanwhile, in the UAE, the smart homes market is expected to grow 14.8% per year in the period between 2016 and 2022. By comparison, the global market is projected to grow 12% annually between 2018 and 2024. This is largely due to the widespread use of smartphones and government investment in "smart cities" across the GCC.
The report also noted that the shipments of wearables shot up 78% in the Middle East, Turkey, and Africa during the 2017—2018 period.
What does this mean?
The trends mentioned above mean that both the quantity and quality of data that can be collected in the GCC will increase, which, in turn, enables businesses to better monetize it.
On the one hand, companies can use data to improve internal operations and productivity, as well as products, services, and customer experience. Conversely, organizations can also sell the data they produce, either raw or after analyzing it. These improvements and newly generated revenue streams would boost the regional GDP.
Yet, "(...) despite the GCC countries producing increasing amounts of data, the economic return remains small," according to Jad Hajj, partner with Strategy& Middle East. "GCC countries have lagged behind because stakeholders lack awareness of the value of their data, and do not sufficiently understand their data's commercial potential."
What must be done
To stimulate growth, governments ought to offer incentives to private-sector companies, including infrastructure or solution providers, and data traders. Governments should also invest in startups that support data democratization, i.e. encryption solution providers, distributed ledger technologies, data marketplaces, cryptocurrencies, and data analysis and classification solution providers.
Furthermore, the report stressed that the data economy in the GCC will only start to realize its full potential provided that regulators are able to guarantee that "the rights of actors are well protected and actors are compensated fairly."
According to the Strategy& 2018 GCC data sentiment survey, less than a quarter (23%) of GCC respondents said that they would be willing to share more data if they were in control of it; less than a fifth (19%) said that they would share more data if they were getting paid for it. Equally, 19% of respondents said that they would share more data if they better understood how it is used.
Pierre Péladeau, a leading practitioner in digital transformations for Strategy& said: "Regulations and technology to safeguard the privacy, ownership, authenticity, and quality of data are critical. Given the emerging nature of this market, and the fact that it will remain in continuous change, governments should establish regulatory testing environments (so-called sandboxes) to examine new regulations, such as tacit collusion or mandatory data sharing. In addition, governments should strive to develop the sector by creating favorable conditions for individuals and companies to become more knowledgeable about their data".
Dubai has already introduced the 'Dubai Data Private Sector Strategy and Policy' in April 2019, an initiative to create and manage a 'data trust' that would serve as a repository for anonymized data for companies. The trust allows companies to receive aggregated and more accurate insights on customer preferences. The trust uses its own cryptocurrency, rewarding companies based on the amount of data they share. The Majid Al Futtaim Group and Dubai Holding are already contributing to the trust.
Latest Business
Intelligence Report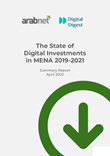 Latest Report
The State of Digital Investments in MENA 2019-2021
View Report
;