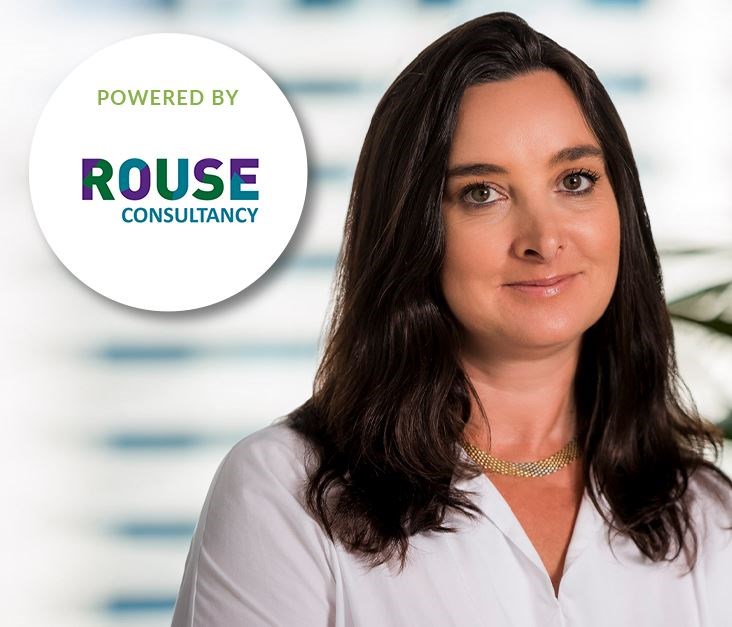 Jacqueline Hooper (MA OXON) is Principal Consultant in the Dubai office of Rouse Consulting, a global consultancy and law firm specialising in IP.
IP is Valuable and You Already Own Some
IP is not something to fear it should be embraced – it may be your most valuable asset and you just don't know it yet!
Intellectual Property or IP is the name used for legally enforceable intellectual rights. There are lots of different types of IP: copyright, trade marks, patents, design rights and trade secrets probably being the ones you hear mentioned most frequently. You often also hear – "but I don't have any IP". This shows a basic misunderstanding of IP. It pre-supposes that IP, like a physical asset, is something you always need to consciously "make" or "purchase". The reality is that everyone reading this article will have IP.
The reason IP is so important is that it gives founders the ability, backed by the law, to prevent others from stealing the innovations at the core of their business. Since it is backed by the law it also has positive value and so can be exploited by its owner for gain – you can rent (license out) or sell (assign) your IP just like any physical asset meaning it can produce income and capital. A business' ability to protect and exploit its IP can determine success or failure down the line and so is taken seriously by investors and lenders, who will want to see that the start-ups they invest in understand and protect their IP.
While it's true of some IP rights that you need to apply for a formal registration and this costs money, other types of IP rights come into existence automatically. They are in effect a by-product, arising automatically, as founders come up with a name for their business, design a logo, record their innovative ideas on a laptop, set up their website, style their business livery, write their marketing literature, draw their designs, construct client lists, or write code for their Apps. All these activities result in the creation of IP – perhaps copyright works, valuable trade secrets or the basis for a trade mark, design or patent application. You have this IP whether or not you know it. This means, just as with your physical assets: money, tech hardware, your premises – you should make a plan to keep your IP assets safe and use them to your benefit.
IP is Disproportionately Valuable to Start-Ups
Start-Ups usually don't have significant assets and it's this lack of assets that makes it so critical that founders identify and protect the assets they do have, their IP. It's often these IP assets that will differentiate a business, deliver its competitive advantage and go on to drive revenue. Conversely, failure to identify and protect IP can mean a business fails, generally because someone more established sees the business succeeding and takes the essence of what is special about it – your innovation. Or it could be that the business is inadvertently using someone else's IP, in which case they may simply be forced to stop.
IP Problems Common to Start-Ups
The start-up sector, even though diverse, tends to suffer from some common, very basic, problems when it comes to IP.
Who Owns the IP?
Often there is more than one founder collaborating in a start-up. Founders may also pay consultants to help design websites, business processes and logos or write code, carry out market research and draft marketing materials. Unless the IP in what all these individuals create is validly assigned, in the correct form, the start-up company won't own it, the IP will remain with the individuals. Without the right agreements the start-up might not even be licensed to use the IP in the way it wants to, despite paying for it.
Disclosing IP
Disclosure of potentially patentable inventions is another common issue. Once you've ceased to keep your invention secret you will lose the right to apply for a patent so it's critical to maintain secrecy until proper decisions are made either to seek patent protection, continue to protect by way of trade secret or disclose it (so no-one else can claim a monopoly right). You may decide not to apply for a patent and that being first to market is more important to you. This is fine so long as it's an informed decision and you know enough to weigh up the pros and cons.
You should also ensure that the employees and consultants who work for you don't disclose your confidential information or trade secrets. Use confidentiality provisions in contracts and keep valuable know-how and trade secrets physically secure.
Can You allow Others to Use Your IP?
If you want to allow others to use your IP you should have a written licence agreement. Licensing your IP is a little like leasing out an apartment. You need to decide how long the license runs for, how it can be ended, who can use the IP, where they can use it, what they can use it for and whether they can be forced to share it with other people.
Be Strategic! Start-Ups Can Manage their IP Without Breaking the Bank
A big challenge for start-ups is that resources (money and people) are often tight meaning hard decisions have to be made about how to best use them. Consequently, start-ups need to plan for their IP earlier and be cleverer to keep costs down. Understanding your IP and putting together a basic strategy (aligned with your business plan) to manage and protect it is key.
What goes into your IP Strategy?
Like any good strategy, a strategy for your IP should not only consider the needs of your business in the present but also look to support it as it grows. Simple processes need to be employed to: 1. identify any valuable IP as it is created; 2. capture it; 3. check it doesn't already belong to someone else; 4. protect it; and 5. exploit it.
Most start-ups won't have the funds to protect all their valuable potentially registrable IP at the outset. Limited cash flow will mean that pragmatic decisions need to be made around which pieces of IP to prioritise. This is where having a strategy pays dividends as it helps to plan step by step and budget sequentially. So long as financial constraints are recognised early on, strategies can be employed to limit, or delay, spend until the business is bringing in more money while still retaining your IP.
How Rouse in the UAE Can Help YOU to Quickly and Cheaply Devise an IP Strategy
Developed exclusively for the UAE, an online IP asset management tool from Rouse
Rouse Consultancy in Dubai recently launched a new online IP asset management toolkit designed to help organisations of all sizes in the United Arab Emirates – from local start ups and SMEs, to multinational corporations entering the market – to quickly identify, manage and unlock the untapped value of their intangible assets.
The Rouse Online Toolkit is powered by Inngot, the innovative web-based platform specialising in the identification and valuation of intangible assets.It is the first tool to be specifically customised to the needs of IP owners operating in the UAE. The tool provides an invaluable resource not only for local start-ups and SMEs lacking detailed knowledge of the region's evolving IP regime, but critically also for international IP owners seeking to enter the UAE market, where the legal and regulatory landscape differs markedly from the UK and other Western legal systems.
It is intuitive, easy-to-navigate and takes a comprehensive view of intangible assets, covering trade secrets, contracts, know-how, as well as traditional forms of IP such as trade marks and patents.

The Toolkit is ground breaking having been specifically customised to the needs of businesses operating in the UAE where the IP legal and regulatory landscape differs markedly from other legal systems. A user profile is quick to build within the Rouse Online IP Toolkit using a series of interactive drop-down menus. As soon as the user profile is created two reports are automatically generated. The first provides an 'Intangible Asset Inventory' which identifies all of the user's intangible assets and organises them into six discrete categories. The second report, a bespoke interactive checklist, highlights the key risks and opportunities surrounding each of those assets and provides tips specifically customised to the UAE market.
Users will also receive a one-to-one consultation with a senior Rouse consultant, in which results will be further analysed and recommendations made for forward action. In just three simple steps, IP owners receive the framework of an intangible asset strategy covering their entire business.
Visit Rouse Consulting and unlock the untapped value of your intangible assets.
Latest Business
Intelligence Report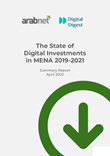 Latest Report
The State of Digital Investments in MENA 2019-2021
View Report
;