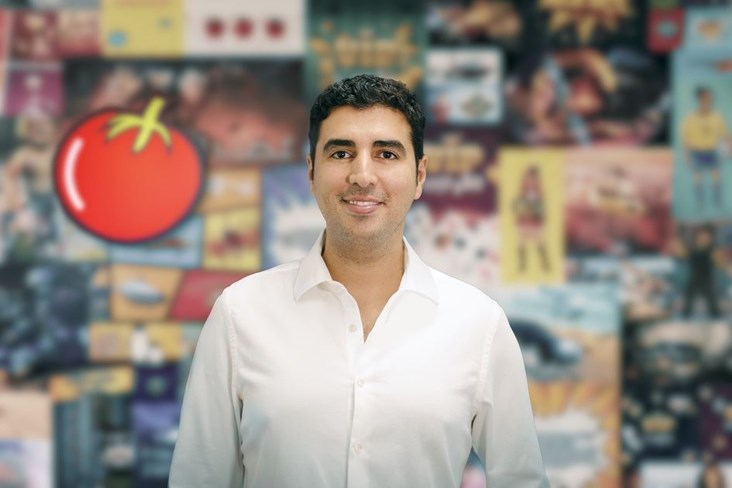 Founded in 2014 by Hussam Hammo, Tamatem Games ia a mobile games publisher targeting Arab gamers. With Arabic being the 5th most spoken language in the world, Hussam took it upon himself to find a solution to the shortage of gaming content accessible to Arabic users.
Hussam had noticed that the gulf countries boast the highest average revenue per paying user in the world and that Arabic users had an underserved appetite to consume content in Arabic. With that in mind, Hussam was triggered to start Tamatem.
However, Tamatem is not the first startup Hussam creates. Known for being a serial entrepreneur, Hussam had founded multiple companies, such as faye3.com and Wizards Productions. With his extensive experience in entrepreneurship, Hussam is also an advisor and mentor to regional and international founders.
Within 5 years of its founding, Tamatem managed to raise $3M in funding and publish 45 international games on both iOS and Android, which amassed over 70 million downloads.
After chatting with us, Hussam shared a few of the tips and tricks that have helped him on his journey and are sure to help many other aspiring entrepreneurs in founding and growing their own startups.
Make sure to also catch Hussam live this December at Arabnet Riyadh's Sawalif Riyadiya where he, along with many entrepreneurs from the region will share their entrepreneurial journeys.
How do you define success and why do you think Tamatem has become such a success?
In general, success is when more and more people are attracted to your product and start consuming it. Success also gives a product value when comparing it to other similar products. Tamatem has become successful for being downloaded over 70 million times - the most downloaded portfolio of apps and games. Also, the level of support and customer care that Tamatem provides its users with round the clock support, something that is unmatched for a gaming company.
What challenges did you face in your journey?
At first, Tamatem faced many challenges, mainly related to financing and finding the right team. Gaming is usually a difficult market to finance because not many investors believe in the idea, especially in our region. Thus, getting our first investor was one of Tamatem's major challenges.
The other challenge is related to finding the right people to work on Tamatem. We are constantly searching for people who would actually be excited about creating the games because finding good developers and designers who really know how to design games is quite rare.
What kind of culture exists in your organization, and how did you establish it?
We promote a culture of openness at Tamatem. That means that we have a flat organization with an open structure office allowing people from different departments to communicate and work together as a unified team in the most convenient way. This also removes the negative competitiveness within the team.
Adding to that, giving most of the employees stock in the company allows everyone to believe that their work actually makes a difference and gives them a feeling of belonging to the company. We also make sure that whatever happens to the company, employees' rights are always protected.
How did you market Tamatem, and which tactics have been most successful?
Providing our users with good and high quality content is how we market our games, ensuring that the users will keep consuming our products at all times. We apply a cross promotion tactic where we use a game that has gone viral to promote another new game we have just released. This would make people transition from using one game to the other. The App Store's structure facilitates such a transition as it includes a directory that would push a game from being popular to going viral.
What would you say are some skills or tricks needed to be a successful entrepreneur?
I believe that entrepreneurs need a specific set of skills in order to be a successful entrepreneur. First of all, surrounding yourself with a good management and assigning them tasks can always take a few responsibilities off your shoulders. Organizing your tasks in a calendar is essential in being able to manage and use your time efficiently.
Entrepreneurs are continuously learning whether through reading or receiving feedback. They are expected to always read, listen, and should never feel that they have reached their maximum in learning because there are no limits to that. There are always new things to learn and see. Being open to listening to others can also create new opportunities for the company.
It is important for entrepreneurs to focus on the things that are thriving and are resulting in revenue rather than starting something new that has not been proven to be successful yet.
What piece of advice would you give to aspiring entrepreneurs?
I would advise them to keep learning, always remain humble, and focus on increasing their revenue. Never assume that an idea itself is sufficient to make investors jump and invest in your idea. Your company should be profitable enough on its own to cover costs because raising funds is not easy and is not always available.
What are the future plans for Tamatem in terms of scaling and expansion? And how has the acquisition impacted those plans?
Soon, Tametem is expecting to launch 2 to 3 new games. Aside from that, we are looking forward to expanding our games to the Arab world and beyond it. We are very excited about the future, as the gaming industry in general is continuing to grow; this year, it has surpassed Hollywood in revenue with $120B.
Latest Business
Intelligence Report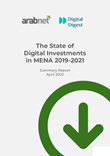 Latest Report
The State of Digital Investments in MENA 2019-2021
View Report
;