Startup Battle Finalists for Arabnet Riyadh 2019 Announced!
Back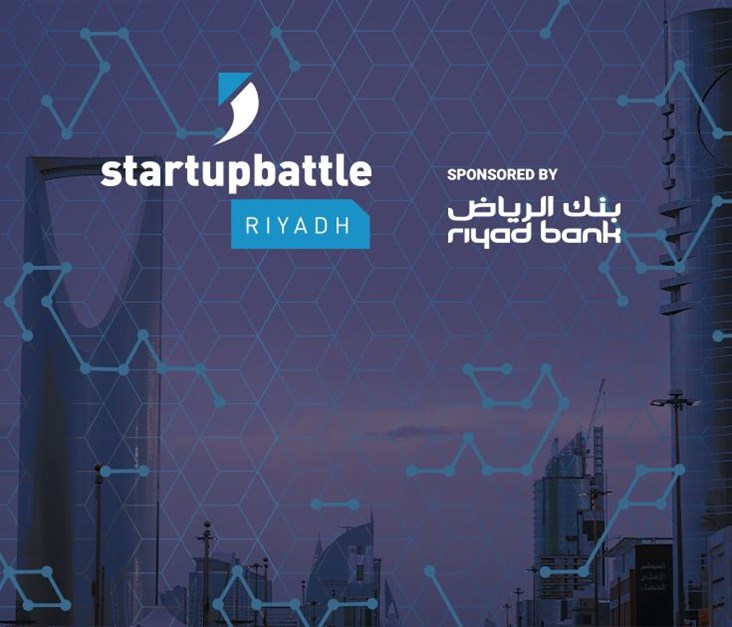 In its ongoing quest to find and celebrate the best startups in the region, the Arabnet Startup Battle will be making its way to the Kingdom, with the upcoming Startup Battle set to take place on the 10th of December during Arabnet Riyadh 2019. The competition will crown 3 winning startups that will get the chance to participate in the grand finale: the Startup Championship.
The Startup Battle showcases the best of regional startups to a crowd of investors, incubators, media and digital professionals. It also helps plug entrepreneurs into the digital market.
3 winners - out of the 10 finalists - will be selected after careful deliberation and will get the opportunity to compete in the Startup Championship for a chance to win a cash and in-kind prizes, as well as a scholarship for acceleration in Silicon Valley!
Arabnet Riyadh 2019 will gather 2,000+ corporate executives and senior government leaders, 4,000+ entrepreneurs and students, 300+ startups, and bring together 250+ expert speakers from around the world.
The countdown for Arabnet Riyadh's 8th edition has started! Make sure to reserve your spot and register here.
Meet the Finalists
Mutamer by Ahmed Shady (KSA)
Mutamer is an online marketplace for Umrah trips.
Dailymealz by Mohamed ElZalabany (KSA)
A food subscription app that helps employees save time and eat healthy.
Qusoor by Abdullah Assiri (KSA)
Qosoor is a venue marketplace that allows customers to find & book venues instantly without the need for quotations.
Ri7laty | رحلتي by Abdulaziz Faisal (KSA)
Ri7laty is an innovative platform that connects schools to school trip destinations.
Quizzito by Yusuf Chaib (Algeria)
Quizzito is a platform that helps schools gamify their books to help increase students' reading levels.
Hospitalia by Mohamed Essam (Egypt)
Hospitalia is a one-stop integrated healthcare platform dedicated to home healthcare services for geriatrics.
Oreyeon by Rony Demerjian (Lebanon)
Oreyeon has developed an AI solution for airports enabling them to detect Foreign Object Damage (FOD) and report them.
Ghallah by Duaa Mahmoud (KSA)
Ghallah is a management system that enables farm owners to increase the date production by regulating the whole farming process using image processing and data analysis.
Shgardi by Abdulaziz Al-Moosa (KSA)
Shgardi is a platform that connects customers with service providers who provide on-demand delivery.
Presentail by Adnan Ammache (Lebanon)
Presentail is an online gift ordering and delivery platform where users can send flowers, chocolate, cake and more to celebrate important occasions.
Meet the Runners-Up
Day Off by Hazem Torab (Egypt)
Day off provides a user friendly web and mobile application that allows companies to configure their leave types, working hours, official holidays, workflow, and approval cycle.
Khadoum by Fedaa Hassan (KSA)
Khadoum is the go-to app for charity and good deeds.
Qareeb by Asim Jamil (KSA)
Qareeb is a delivery service connecting local stores to end users as well as supermarkets to wholesalers.
Umrahbus by Musahiq Ali Khan (KSA)
Umrahbus simplifies Umrah bus travel and local tourism.
Looplay by Nazih Saade (Lebanon)
Looplay is a video streaming technology service for sports venues and facilities targeting amateur and youth sports players, as well as their coaches and parents, allowing them to watch their games and trainings.
Latest Business
Intelligence Report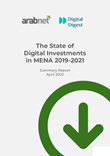 Latest Report
The State of Digital Investments in MENA 2019-2021
View Report
;