Meet the Ideathon Finalists at Arabnet Riyadh 2019!
Back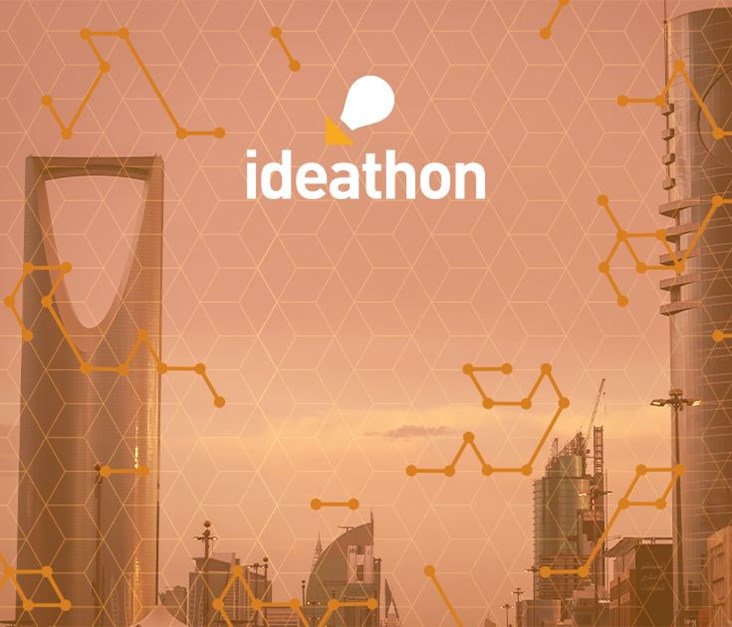 Like every year, Arabnet Riyadh 2019 will feature its staple Ideathon competition, the go-to destination for all aspiring would-be entrepreneurs from around the region, to celebrate the brightest business minds and present them with a chance to translate their idea into a startup.
The best regional entrepreneurs will showcase their ideas in front of an enthusiastic crowd of investors, incubators, and media and digital professionals. Winners will receive cash prizes to help them make their ideas come true.
As the Kingdom's largest technology gathering, ArabNet Riyadh will feature two events taking place simultaneously under one roof: Arabnet Riyadh for over 2,000 corporate executives and senior government leaders, and Inspire Saudi for over 4,000 entrepreneurs and students.
Be sure to register for Arabnet Riyadh's 8th edition taking place on December 10-11 for an unmissable chance to watch the region's brightest ideas, and possibly the next unicorns, live on stage.
Meet the Finalists
Save Your Bag by Khodor Zeid (Lebanon): Using a chip and an app, Save Your Bag allows travelers to track the exact location of their luggage.
InstaNap by Aditya Vignesh Ram (UAE): The first hotel / home booking platform that allows consumers to book by the minute for microstays to short term rentals with 100% flexibility regarding check-in and out.
AGZA by Hoda Ahmed Galal Elsayed (KSA): A drug to drug and food interaction checker.
Sawaed Seha by Hussein AlSadadi (KSA): A qualifying platform for health professional tests that raises the level of eligibility of practitioners.
CouriMe by Hana Al Tareif (Bahrain): A platform that allows buyers to take advantage of travelers that can purchase items from Duty Free zones and deliver them for a fee.
24/7 by Abeer Jassem (KSA): A shuttle service dedicated to the Digital City Riyadh that can be ordered through an app.
Smart Traffic Assistant by Abdullatif Ibrahim Alduaij (KSA): A smart traffic assistant that analyzes traffic signs and warns or informs the driver accordingly.
The Barber by Hasan Ageel (KSA): A platform that provides men who cannot visit a barbershop with a barber at their preferred place (house, hospital, or office).
Nizam Eltizam by Buna Alfahr (KSA): A platform for increasing the efficiency of administrative and functional tasks in Saudi universities.
Platform for teachers' job postings by Abdullah AlJaber (KSA): A job posting platform specialized for teachers and professors.
Meet the Runners-Up
3omra App by Turki Abdulrahman Abdulaziz AlHassan (KSA): A mobile app and website that advises pilgrims on the best time to go for Umrah using machine learning techniques (such as deep learning) to extract information from live video broadcasts of the Haram al-Sharif.
Image-based cloud for crops and pests
by Sultan Bassam (KSA): A greenhouse crop monitoring system that can spot and identify pests in the crop using image processing techniques and advise on the appropriate pesticides.
Latest Business
Intelligence Report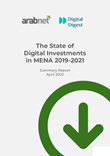 Latest Report
The State of Digital Investments in MENA 2019-2021
View Report
;