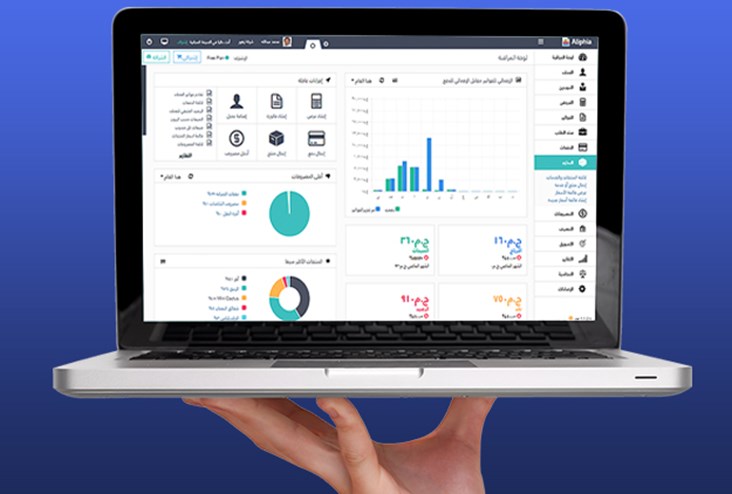 Aliphia is the first billing software available in Arabic in the MENA, and it may come as a surprise for you that it hails from – of all places – Morocco!
If this doesn't surprise you, you should know that the Moroccan startup ecosystem is 100% French-speaking. However, one young startup in the country came to the realization that not a single Arabic billing and invoicing software existed in the entire MENA! The only exceptions were perhaps the insignificant number of tailor-made proprietary solutions developed on demand for a few enterprises.
Aptly named Sahih Business (the "right business" in Arabic), the startup recognized the opportunity created by this gap. Its co-founders put their heads together to rectify this, and the outcome was Aliphia, a software they bootstrapped entirely.
When It's Time to Pay the Bill
Startups and SMEs enjoy neither the resources, nor the bandwidth of large enterprises. What would be put down as just a commonplace process for an established company, may otherwise present a challenge for SMEs. Billing is one of these processes that often gets postponed until a startup is officially registered and actually gets its first paying customer.
This was the starting point for Aliphia. From there, Mohamed Adnane Morabet and Asmae Bouabdellah, co-founders of Sahih Business, set out to develop a practical tool that uses cloud computing to increase productivity and mobility.
Launched early in 2014, the software is a fully customizable dashboard with smart tools for creating, sending, and tracking invoices to customers. Furthermore, it allows users to create a catalog of their products and services, and keeps track of their payments and expenses in real time. The software is also designed to process e-payments.
Aliphia is an SaaS that comes free of charge in its basic version. More advanced plans start at a monthly subscription of $7.99, and allow for more customers/users and include additional services such as accounting and banking.
More Than a Solution, a Strategy
A user-friendly and practical billing tool that supports Arabic language will be an invaluable asset for companies in North Africa as they bridge the gap with their counterparts and partners in the Middle East and GCC. Aliphia supports full Arabic text formatting, including Persian numbers.
The software is also available in French for domestic/regional use, as well as in English.
Aliphia complies with the highest security and safety standards, but as with any new software, customer conversion requires time. Many SMEs are not aware of cloud computing and its benefits, and prefer to rely on free/open source, online or installable accounting software – the fiercest competitors for Aliphia.
"Actually we face competition only when it comes to the French and English versions of our software, mostly from international white labels or resellers of brands like: Zoho, Freshbooks, Sellsy, etc." said Morabet, co-founder and CEO at Aliphia.
Aliphia is the solution of choice for 20.000 customers, with around 6.000 active users; 3.6% are paying customers while 96.4% are actually using the free plan. For now, 86% of the customers are based in Saudi Arabia, while the others are spread all over the MENA region with Egypt representing a big share.
On the positive side, investments in cloud computing solutions are on the rise in Morocco, according to Bouabdellah, co-founder and Marketing Director at Aliphia.
Indirect competition, especially at the level of large enterprises, comes from all-inclusive ERP and CRM software and tools. However, Morabet said they are betting on their product's edge in terms of localization. He mentioned Dafater, a similar accounting solution from BusinessClouds (KSA), but pointed out it is simply an Arabized version of an older open source software from Frappé/ERPNext (India).
By comparison, Aliphia was two years in the making, said Bouabdellah. "We built a unique software and technology based on thousands of customers' reviews. This was a slow road for us but also the most important because they are the foundation of our business," she said.
Another advantage is the possibility of working offline with the Aliphia Box, a small portable device accessible over local LAN, WAN, or USB, and acting like a private server. Users with no internet access can control, edit, and backup their data, and add as much capacity as needed.
This solution offers both the advantages of online software, and the performance and small size of devices that use reduced instruction set computing (RISC). This makes it particularly useful for very small enterprises, craftspeople, and artisans.
What Tomorrow Holds for Sahih Business
Sahih Business is pushing forward and seeking to build partnerships with public institutions and additional private enterprises in order to promote Aliphia and increase its usage on the national level. Part of its strategy involves introducing an API that allows users to make advanced integrations with the software.
The company is also working on an improved Aliphia Box with more functionalities and integrations, as well as a POS module.
Another innovation they will introduce is Aliphia Local Shops, giving customers the tools to boost their products via their own existent social media channels. "We can't give more details, but this idea is a response for a common pattern we found among thousands of our users, and we are sure this will help them increase sales and win time," said Morabet.
Finally, Sahih Business will be rolling out the 2.0 version of their accounting software, Sahih Compta. Like Aliphia, this software also follows a freemium pricing strategy. In addition to providing an exhaustive range of accounting tools, the software also enables collaborative processes. The startup is confident that this SaaS has the capacity to disrupt big accounting firms. The new version has been undergoing testing this year with more than 150 accounting experts and more than 90 Moroccan companies.
Latest Business
Intelligence Report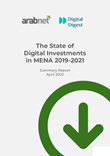 Latest Report
The State of Digital Investments in MENA 2019-2021
View Report
;