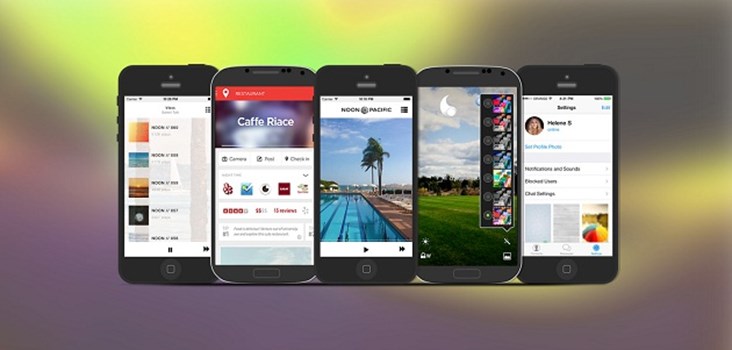 There is no doubt that Android devices are smart, one of their strong suites is their flexibility to optimize and change everything, from the way their operating system launches, to the way apps work. Here are 5 free apps that help make Android even smarter.

Android Booster
This app allows you to manage battery life by using four power saving modes. It monitors the system performance and manages battery use efficiently. The app also enables you to create a custom power saving mode. 'Android Booster' shows apps that drain your battery and gives you tips on how to limit their usage of power. It increases the speed and efficiency of the app by killing tasks that slow down your device when the screen is locked. It has an 'App Manager' that monitors apps in real time, displaying relevant data, and if you ever need more space, you can uninstall apps with one tap. There is a 'Network Manager' as well; it tells you how apps are using your cell data and WiFi, while watching traffic for you to avoid exceeding your monthly data plan. The app manages files stored on your microSD card, enabling you to delete, move and rename files and folders. More importantly, it contains a 'Virus Scanner' and a 'Privacy Protector.' 'Android Booster' is available for download from Google Play Store, and is compatible with versions 2.1 and later.
Agent
This app helps you preserve battery life by enabling you to turn off Bluetooth and dim your screen until you charge your phone. It tells you how much power it helped you save. Through syncing with your calendar, the app recognizes when you have meetings and sets your phone to vibrate during them. When you set your work days, the app syncs with your calendar to identify busy days and times, and answers the contacts you choose automatically when you're busy. Additionally, it reminds you where you parked your car, based on your speed or your Bluetooth connectivity. It is capable of remembering the last 5 places your car was parked in. 'Agent' also answers calls and responds to messages automatically when you're driving; it uses the movement sensor and Bluetooth connectivity in your phone to detect whether you're driving. While driving, the app reads messages aloud for you, and makes voice responses to callers, letting them know you can't answer. The app also allows you to answer certain contacts only. As it does with working hours, the app detects your sleeping hours and sets your phone to vibrate; you can choose different sleeping hours for each day of the week. It also allows you to set automatic responses to calls and messages while you're asleep, while allowing emergency calls only. It also has options to turn off Bluetooth, auto-sync, WiFi and cell data. 'Agent' is available for download from Google Play Store, and is compatible with versions 4.0.3 and later.
Yahoo Aviate
This app is a smart screen that aims at making your life easier, by organizing your phone and your apps, and viewing the information you need when you need them. 'Yahoo Aviate' shows only relevant apps, based on time and context of use, as well as function; it automatically opens 'Google Maps' and 'Google Earth' when you drive, and your music player when you attach your earphones. The app makes it easier to call most used contacts by bringing them into one place, negating the need for search. It also shows traffic reports everyday, alongside your calendar and most used apps at the center of the screen. 'Yahoo Aviate' is available for download from Google Play Store, and is compatible with versions 2.3 and later.
Asana
This app facilitates collaboration and communication for up to 15 people teams, without using email, enabling you to do more with less effort. 'Asana' allows you to manage and organize team's tasks and keep in touch with everyone, wherever you are. You can search tasks, projects, people or tags quickly. You can also set priority level for each task, as well as assign tasks to team members and monitor their progress. The app also allows you to attach files and pictures relevant to the task, locally or from Dropbox. Last but not least, the app syncs all changes in real time. 'Asana' is available for download from Google Play Store and is compatible with versions 2.2 and later.
SkipLock
As the name indicates, this app enables you to skip the lock screen when connecting to a specific WiFi network or bluetooth device. This negates the need to enter the password each time you unlock your phone, allowing you to open your home screen faster. The app keeps your phone unlocked when connected to a smart watch or a bluetooth headset. Once the phone is out of a peripheral's range, it locks automatically. What makes this app stand out is the focus on credibility, quality and user experience. Its usage of power is very low. In fact, the app is capable of saving power if you enable it to turn off WiFi, Bluetooth and auto-sync. 'SkipLock' is available for download from the Google Play Store and is compatible with versions 4.0 and later.
Latest Business
Intelligence Report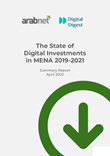 Latest Report
The State of Digital Investments in MENA 2019-2021
View Report
;