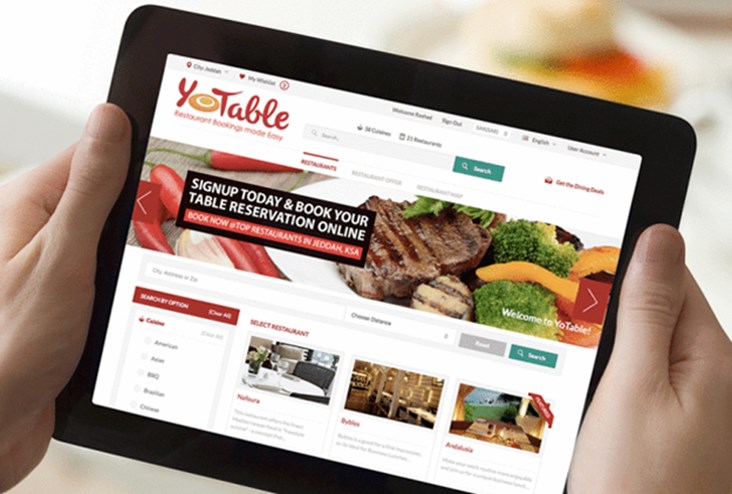 It is crystal clear that technology is indissociable from the future of the F&B sector. Recently, online channels have been the greatest drivers of growth. Launched in March 2015, Saudi Arabia's online restaurant booking platform YoTable stands as another testament to this fact.
Aware of the frustrating phone booking process, The 3 co-founders Reda Islam, Rashed Islam, and Mahmoud El-Said joined forces to solve the pains of phone booking: unanswered phone calls, inefficient voicemail, the frustration of having to repeat information to phone operators. The result was a win-win situation for diners and restaurants' operators equally.
A Full Dining Experience Booked Online
YoTable provides users with restaurants' details and allows them to create accounts through which bookings are instantly passed to their restaurant of choice. They can determine their preferred seating area and define special requests such as birthdays or special occasions. The platform also allows diners to change or cancel their bookings.
YoTable strives to stand out from the crowd by providing diners with more choices and restaurants selection. The platform is currently home to 36 restaurants and 38 cuisines. Most of the restaurants are fine dining venues since the majority of casual eateries don't offer reservations.
Islam said they want to be more than just a booking service by helping diners find new events and offers and booking directly with transparency in terms of prices. For marketing, YoTable relies heavily on Facebook and Instagram, which they find are more organized tools to deal with audiences.
YoTable is currently self-funded and while the current platform enhancement, the IT and Development requirements, the sales team salary and marketing budget are costly, the co-founder Rashed Islam says: "We are focusing on growth in the market, customer satisfaction and fine-tuning the platform for both restaurants and users," rather than on ROI.
A Valuable Addition to Restaurants' Offering
While most similar booking sites' model involves a flat monthly fee plus a cover charge per booking, YoTable adopts a monthly flat fee only. "Whether we send a venue 50 people a month or 300, their cost is the same to them. We feel this is fairer for the businesses we partner with," said Islam.
Islam confirmed that YoTable Android and iOS apps will be released very soon. The co-founders decided to launch a website first because, unlike apps, it is a platform open to everyone whereas apps tend to be platform specific. For them, building the database and the functionality before moving on to the apps seemed more feasible and efficient.
Some international hotel groups have already expressed interest in the platform. Even smaller restaurants are considering it. While the co-founders didn't want to give too much away, they revealed that they're currently focusing on the Saudi Market and they will be sharing some exciting news very soon.
There are changes as well on the horizon of JeddahFood, the most popular food review website in Jeddah (also owned by Rashed Islam), with a potential integration and partnership with YoTable in the future.
See related:
Restaurant Reservation Platform Grows with $1.3M Investment
Everything You Need to Know about Online Reservations, Food Delivery & Content
Latest Business
Intelligence Report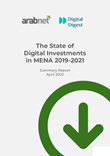 Latest Report
The State of Digital Investments in MENA 2019-2021
View Report
;