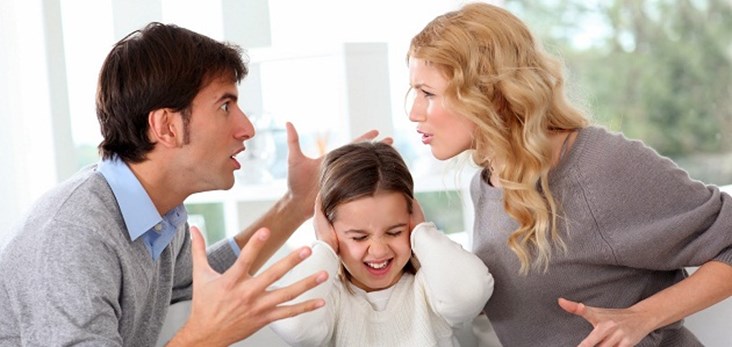 Couples won't have to experience the bitterness of divorce alone anymore, thanks to these five apps that were designed to make divorce easier and less painful.
Parenting Apart
This app was designed by Christina McGhee, the divorce expert. It is based on her book 'Parenting Apart.' Like the book, the app offers important information about all aspects of divorce: how to tell the children about it, how to help them adjust to having their parents apart, how to deal with their feelings and behavior about the divorce, dealing with legal issues and available options, sharing financial and educational burdens without difficulties, and life after divorce for children and parents. The app also provides users with useful resources for more information and ideas about divorce. Last, but not least, it contains valuable tips and stories of spouses who went through divorce. Parenting Apart is available for download on iOS 5.0 and later, for $2.99.
This app aims makes tracking all divorce information easier. That includes children financial support, time each parent spends with them, other expenses, and correspondences. Users can take notes in any section. They can also add new users, like lawyers or other spouses, while maintaining a high level of privacy when displaying information. The app calculates all expenses automatically and enables users to send any new information by email. Additionally, it allows copying/pasting text messages and emails directly into the correspondences section. Divorce Log is available for download on iOS 7.0 and later, and Android 2.2 and later, for $4.99.
Helping parents avoid making calls and writing emails about expenses problems, this app keeps records of all payments, expenses and custody times. It allows users to add new users, such as the other spouse or the nanny, who can follow all updates through real time synchronization, to organize times and manage expenses. The app sends reminders of visiting and payment times. It also sends notifications about any changes made by another user. Kidganizer is available for download on iOS 5.0 and later, for $1.99.
This easy-to-use app serves as a record for all matters related to children. Users can add information about times for food, playing, changing diapers, body temperature, etc. The app allows users to track their children's activities, using attachable photos, and their location, using GPS. Once an entry is added, the app syncs it across all added accounts and sends notifications of all updates to everyone involved. Daily Connect is available for download on iOS 4.3 and later, and Android 2.1 and later, for $4.99.
Voodoo Doll of My Ex
This app helps divorced people in a different way; it helps them let out their anger and frustration by allowing them to torture a virtual voodoo doll that represent their ex, and stick pins into it. It offers several types of male and female dolls. Users can add a picture of their ex to the doll. They can even name it. The app also allows users to throw different things on their dolls: nails, cream, eggs, paint stains, etc. Users will feel satisfied by sound effects and music clips that give them a sense of victory, or by sharing the results of their virtual torture on Twitter, Facebook, Instagram or email. Voodoo Doll of My Ex is available for download on iOS 6.0 and later, free of charge.
Latest Business
Intelligence Report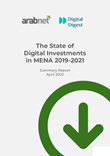 Latest Report
The State of Digital Investments in MENA 2019-2021
View Report
;