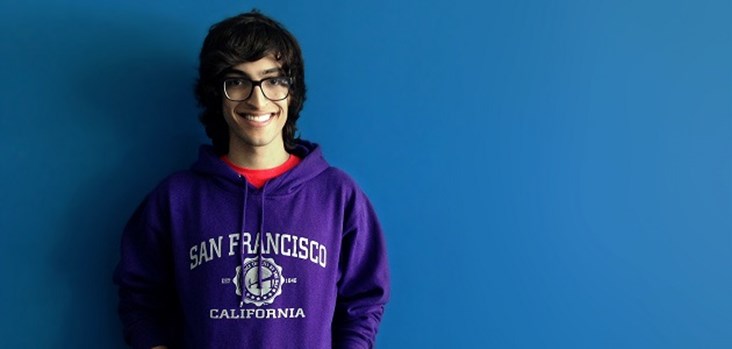 Feelit, the Saudi-based social app that allows users to communicate their emotions and moods, has just raised $100K from BootstrapLabs, the venture investment company in Silicon Valley, bringing the total cash invested in the startup to $300K.
After winning first place at last year's startup demo in Riyadh, Feelit received the PITME scholarship to be part of the PITME Labs accelerator in San Francisco, as well as an exhibition booth in the TechFair at ArabNet's Digital Summit in June of this year. It was in the Summit that Mohammad AlKadi, Feelit's co-founder, met BootstrapLabs, and they have been talking since then. When Mohammed flew to Silicon Valley for the PITME program, the discussions became ink on paper, and the deal was closed.
BootstrapLabs works hands-on for 12 months with their startups to relocate them to Silicon Valley. They moved Prezi from Hungary and helped them grow their business to over $100 million. Feelit now joins the few companies in BootstrapLabs's highly selective portfolio. "We are so excited about this," exclaims Mohammed. "BootstrapLabs are very picky and they take a lot of time before accepting another startup." Although BootstrapLabs receives over 1000 applications yearly, their portfolio includes less than ten companies, including Witsbits, Audiodraft, and Zerply.
Feelit has also attracted the attention of several angel investors, from Saudi Arabia and abroad. They raised $150K from Saudi angels who wish to remain anonymous at the moment and $15K from Will Bunker, a Silicon Valley angel investor, who was greatly impressed with Mohammed's passion. Bunker founded the largest dating site of the 90's, then he sold it for over $47 million and it became known as Match.com. He also helped fund and launch CriticalWatch enterprise security software.
"The money will be used to scale the business generally. We want to recruit more people and focus on the US market," explains Mohammed. "If you prove the product works well in the US market, it will have a better chance to grow globally. The huge diversity in the US market will test the scalability of the product and prove that it not only works in the MENA, but also in international markets as well."

The product has changed considerably over the past year. Initially, it was about sharing links that help users deal with their emotions. Today, the application only allows users to share updates on how they are feeling at any moment.
"After we did this shift, the user activity grew tremendously and now we have 80,000 registered users and 15K monthly active users. They are mostly Saudi teenage girls, some who share over 16 feelings a day," says Mohammed.
Mohammad and his team--AlBara Hakami (CTO), Omar AlEisa (UI and UX Designer), Dima AlOthaimeen and Omar Alessa (software development)--are now focusing on building a habit forming design into the product. "We want users to get into the habit of sharing as many mood swings as they can on Feelit," Mohammed states.
Through PITME, Feelit met Bear Douglas, a developer advocate at Twitter, who joined the team on the advisory board. Previously, Douglas worked at Facebook and Strobe. "Douglas is amazing and her input is really great," Feelit's co-founder exclaims.
The PITME program was a great source of inspiration, networking, and connection for Feelit. "PITME opened our eyes on a lot of things, and taught us how to approach the people we want. We learned that we have to push hard and go out of our way to reach our goals," says Mohammed. "And we are really pushing hard."
Are you an entrepreneur and want your startup to have regional and global exposure? Do you want the opportunity to fly to San Francisco and meet great business leaders and influencers? Apply to the Startup Demo Competition today! Deadline has been extended till Monday October 13.
Latest Business
Intelligence Report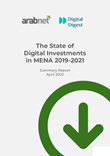 Latest Report
The State of Digital Investments in MENA 2019-2021
View Report
;