Omnichannel Banking: A Double Edged Sword
Back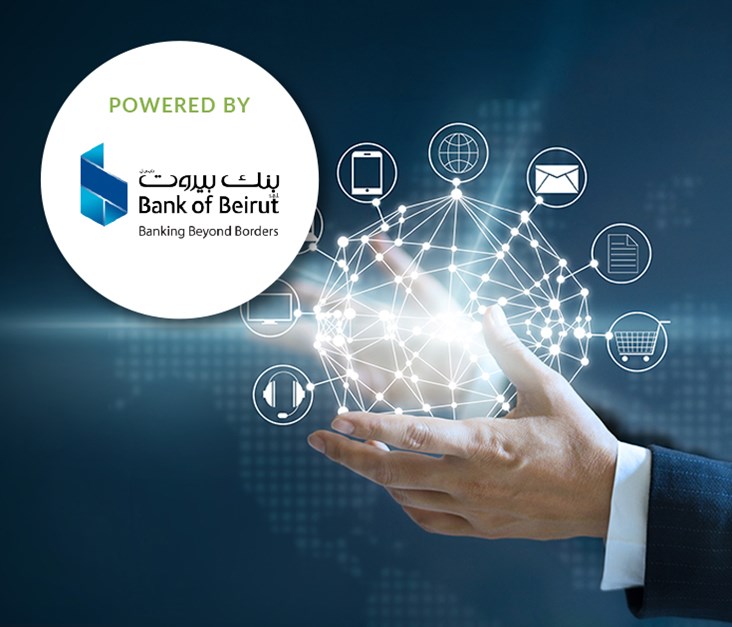 Omnichannel first appeared in retail in the early 2010s in response to consumer's demands for a more convenient and seamless experience. Since then, the approach has been adopted in several industries such as telecommunications, media, and retail banking.
With customers expecting consistent service across all channels, banks across the MENA region and the world felt the need to adopt such an approach that enhances their customer interaction. Omnichannel banking entails providing customers with the same set of financial services on both digital and physical channels by allowing real-time data synchronization between the different channels and services.
Through the implementation of omnichannel banking, costs on banks and financial institutions will be cut through the process automation and revenues will be boosted thanks to superior customer experiences. Omnichannel banking has proven to assist customers by simplifying tasks such as finding information through online and mobile portals.
For instance, the onboarding banking process has become much simpler where customers can instantly request for new accounts or services via mobile and web applications. Also, omnichannel banking can improve customer service by providing a digital-first method allowing customers to perform all banking transactions and operations online.
Customers can have access to customer support on their device through the bank's integration of a customer support center, chatbots, and other communication channels to provide customers with the best seamless experience.
Operating in both a digital and physical market offers banks with the advantage of managing digital operations with improved communication between the channels and creating more revenue streams all at a lower cost and higher security.
Omnichannel gathers the best of both worlds: digital applications are especially effective at compiling, arranging, and searching through large amounts of data which would save customers and bankers time, and the physical bank would provide customers with the ability to have human interaction and support.
It is true that delivering the same quality across all channels, whether online or offline, is an essential point to reach the best customer service; however, many other challenges fall upon banks for implementing an omnichannel system.
If a bank decides to implement an omnichannel system, it will have to deal with the considerable investment of installing and maintaining such a new platform due to the complete technological redesign of the digital and physical banking channels used. Banks would also be faced a massive shift in the corporate culture that such a system imposes.
The digital era has not only changed the different technologies used in banking, but it has also provided the new generation with the necessary skill sets to operate the new technologies such as those installed in omnichannel banking. Banks need to employ bankers with the talents, diverse perspectives, and cutting-edge skills needed to operate omnichannel systems.
The world is on a fast-moving digital train that banks need to keep up with because it seems that the traditional banking models are not going to stick long for much. Omnichannel banking is an evident solution to adopt in response to the prevalent digital era yet its benefits outweigh its challenges on banks.
That leaves us with the question: Will omnichannel banking shape the future of banking?
Latest Business
Intelligence Report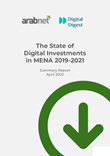 Latest Report
The State of Digital Investments in MENA 2019-2021
View Report
;