Unleash The Power of AI-Driven Influencer Marketing
Back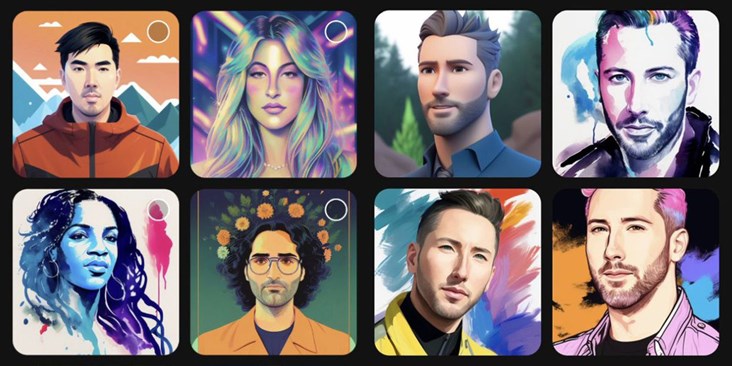 The Power Of AI-Driven Influencer Marketing

Social media platforms are embracing the power of AI. From intelligent image and video editing, to automated content suggestions, AI is shaping a new era of content creation, allowing creators to produce innovative and standout content for brands. As a new wave of features and tools develop, we can expect a shift in the influencer marketing landscape to accommodate for more creative and engaging content across different social platforms.
AI For Content Creation

Social platforms have been developing AI tools that help influencers create high-quality and visually stunning content.

Meta's 'Make A Video' AI Tool: Meta launched a new Make-A-Video AI system, which enables creators to turn text prompts into unique, high-quality video clips and artworks. The tool is great to help influencers unleash their creativity and develop one-of-a-kind content for brands.

Snapchat's "Dreams" AI Tool: Snapchat is testing an AI tool called Dreams that allows creators to upload several images and be converted into fantastical snaps generated by AI.

YouTube's Generative AI: YouTube is also tapping into "generative AI" programs that will allow creators to add special effects to their videos from text, driving more engagement for brands.


AI For Content Discoverability and Performance

Social platforms are also developing AI features that improve the searchability of the creators' content to deliver it to the right target audience.

AI-Powered Reels on Meta: Meta has been investing in AI Reels to improve content discovery and ranking. The technology optimises content recommendation for higher engagement and conversion. Since the launch of AI Reels, users spent 24% more time on Instagram. On Facebook and Instagram, AI suggests 20% of user feed content that comes from accounts the user does not follow. This will improve influencer content visibility and engagement and help brands reach more people.

AI Avatars on TikTok: TikTok is working on a feature that will create AI-generated profile pictures. Brands can jump on the trend and encourage influencers to use AI avatars with the product to create awareness for their campaign. This is similar to when multiple creators use the same image thumbnail on their videos or use the same audio track in a brand collaboration.
AI Stickers on Instagram: Instagram is developing custom AI stickers. The creators will be able to share those visuals in the app with their audience to foster engagement. Brands can incorporate this within a campaign, where influencers create customised AI stickers for the brand and boost visibility.

AI Creator Tools on YouTube: YouTube is testing AI tools for video titles and descriptions that will provide five video ideas to creators based on topics that appear relevant. The goal is to help creators expand their storytelling and raise production values, and generate trendy video ideas for the brand to boost its relevance in the community.
AI For Content Engagement

With the rise of AI, social media platforms have also been working on integrating AI chatbots to drive more engagement and deliver relatable content.

Snapchat's "My AI" Chatbot: The chatbot integrates ChatGPT into the platform to offer influencers real-time AI-generated feedback and suggestions for their content. This will help brands to improve their content quality with influencers and drive engagement.

TikTok's "Tako" AI Chatbot: The chatbot helps users discover entertaining and inspiring content on TikTok that matches their interest and guide them towards content trends. This will help brands ensure that the influencers' content is finding its way to the right target audience and drive engagement.

Instagram's AI Chatbot: The chatbot can answer questions or give advice to creators, as they can choose from 30 different AI personalities. This will help brands to collaborate with influencers who create inspiring content that resonates well with their audience.


Finally, it is worth noting that there is still a long way for brands to see the full power of AI in the influencer landscape, as social platforms are only scratching the surface of their full potential, with more features expected to be developed in the near future that will change the influencer landscape and the way consumers and brands create content and interact on social media.
By Nadine Salameh, Campaign Director at Brand Ripplr
About Brand Ripplr:

Brand Ripplr is the region's number one influencer agency and platform in MENA. Powered by data, our proprietary platform and 360° campaign management service enables brands to partner with a network of over 18,000 vetted content creators across the MENA region and deliver effective influencer marketing campaigns. Brand Ripplr offers data-driven solutions to a growing portfolio of over 500 trusted clients including PepsiCo, Estee Lauder and Nestle and successfully launched over 2,000 campaigns across the GCC region.
Latest Business
Intelligence Report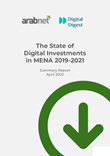 Latest Report
The State of Digital Investments in MENA 2019-2021
View Report
;