8 Finalists Get Ready for Arabnet's Startup Battle Beirut 2019
Back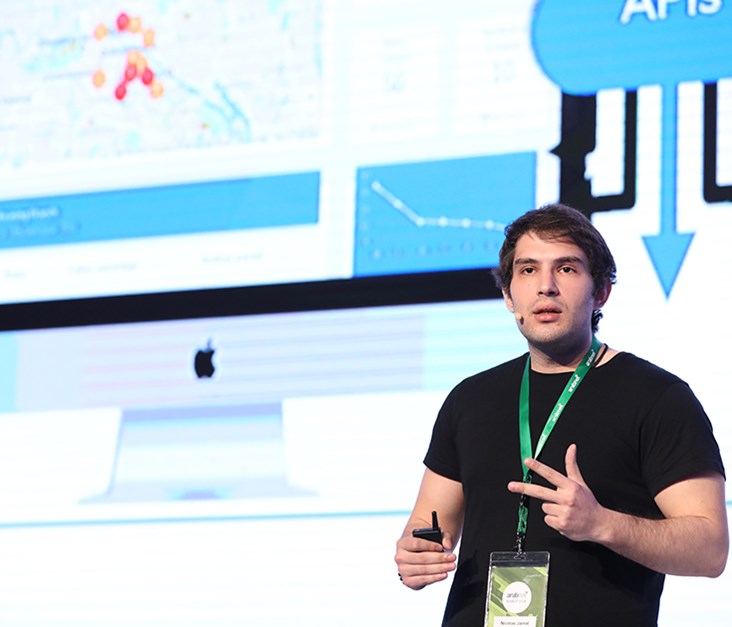 The Arabnet Startup Battle makes its next stop in Beirut in search of the top 3 startups to participate in the Startup Championship. The battle is set to take place on the 3rd of April at Flat6Labs Beirut, at 10 a.m.
8 aspiring entrepreneurs were selected to take the stage and pitch their startups to a panel of high-level judges including Riyad Abou Jaoudeh, Executive Director at MEVP, Corine Kiame, Investment Manager at IM Capital, Jad Salameh, Managing Partner at Phoenician Funds, and Fawzi Rahal, Managing Director at Flat6Labs Beirut.
3 winners out of the 8 finalists will be announced after careful deliberation and will get the opportunity to compete in the Startup Championship for a chance to win a cash prize of $20,000, in-kind prizes, as well as a scholarship for acceleration in Silicon Valley!
The Championship this year will take place at Arabnet Beirut 2019, where we will be celebrating a decade of setting the ground for digital business and entrepreneurship in the MENA region!
The event will gather 3000+ corporate executives, government leaders, and entrepreneurs under one roof and bring together 250+ experts and speakers from around the globe, covering a range of topics: Launchpad for startups and investors, Ad/Edge for digital media and advertising, and Finverse for digital banking and fintech.
Additionally, we are putting together a bigger-than-ever startup showcase where 100+ startups come together to exhibit their businesses and network with renowned industry experts.
The countdown for our 10-year celebration has started! Make sure to reserve your spot and register here.
And the Finalists Are:
Augmental
Entrepreneurs: Paul Barakat Diab, Elie Nahas, Elie Matta
Country: Lebanon
Augmental is an educational technology application targeting school students. Course material is adapted to each student learning abilities using Artificial Intelligence (AI) and student engagement tools.
Lemonade Fashion
Entrepreneurs: Arthur Bizdikian, Dana Malaeb, Mohammad Ali Baydoun
Country: Lebanon
Lemonade Fashion is a high-end ecommerce platform for exclusive, custom-made, designer outfits that people can customize online and have them made-to-measure to fit them perfectly, all from the comfort of their homes.
Markit World
Entrepreneurs: Tamara Irshaid, Sara Abi Nader, Wael Bizri, Yasmin Yassin
Country: Lebanon
Markit World provides tech solutions focused on the grocery industry to enhance operations and synchronize data across the supply chain.
EQAREE
Entrepreneurs: Amr ElYafi, Hesham ElYafi
Country: Lebanon
EQAREE is a digital Real Estate marketplace that allows customers to invest in residential and commercial properties across Lebanon. Leveraged on Blockchain technology, EQAREE will build trust in the real estate industry between investors and developers by creating a seamless, transparent process to ensure a smooth and efficient transaction.
DesignHubz
Entrepreneurs: Nadim Habr, Maksym Zubkov
Country: Lebanon
DesignHubz is a Software as a Service platform that enables Property Developers, Design & Engineering Firms to instantly deploy their 3D renderings to Web3D, Virtual Reality, and Augmented Reality environments with one click.
Companies will be able to engage their audience with Immersive 3D & VR experiences viewable in all browsers on any device, and shareable via URLs across all online channels. They can also overlay their models in AR to close deals faster, give their clients immersive experiences, and help them make informed decisions.
Anamel
Entrepreneurs: Atef El-Irani and Yasmeen El-Irani
Country: Lebanon
Anamel offers everything from hair and nails to yoga and massage. Users can select as many services as they like, all of which can be performed at once, no matter their destination.
BlocRecs
Entrepreneurs: Amir Abdel Baki, Hanady Al Ahmadieh, Rawane Madi
Country: Lebanon
BlocRecs is a blockchain-based platform launched in 2018. It allows recruiters to instantly validate the education and employment records of job candidates. Using this software can save HR and University registrars' time and money, along with eliminating the risk of fraud.
Fallound
Entrepreneur: Stefano Fallaha
Country: Lebanon
Fallound, one of TIP's 2nd cycle participants, is an application and software for cars that optimizes audio content based on commute time and personal interests. The company's algorithm identifies the length of time users will be driving and selects a podcast with the same duration.
Latest Business
Intelligence Report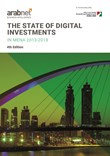 Latest Report
The State of Digital Investments in MENA 2013-2018 Report
View Report
;