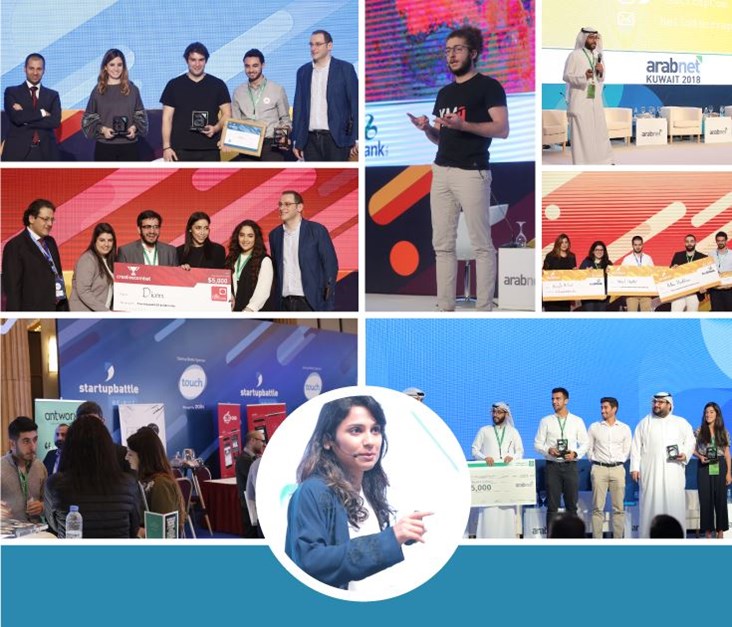 From planning events to fostering startups in the MENA region, Arabnet has been around the digital business and entrepreneurship scene for 10 years now - a decade since it began its journey setting the ground for innovation.
On this occasion, Arabnet Beirut X will be bigger than ever, a celebration of innovation gathering 3000+ corporate executives, government leaders, and entrepreneurs under one roof.
Throughout Arabnet's decade-long journey, it has witnessed the development of several startups that have participated in previous events, some of which took home the prize of $20,000 as winners of Arabnet's Startup Championship, others of which have gained valuable connections or investments.
For that reason, we, at Arabnet, took the time to interview many of our alumni that have been impacted by their participation in Arabnet's conferences and/or competitions to celebrate their success stories and learn valuable tips from their entrepreneurial journey.
Arabnet conferences are shaped in a way for startups to benefit the most out of the experiences. Several alumni of the Arabnet family have emphasized the conferences' impact in introducing them to potential clients and investors that have been a significant game changer in their entrepreneurial journey.
Listening to talks, meeting with investors and experts, and participating in competitions have all helped Arabnet's alumni in gaining visibility, exposure, and support from various ecosystem players and experts as well as establishing good connections with them. Startups also get the chance to gain traction by simply showcasing their idea and networking at the Tech Fair.
"To date, I still go to Arabnet's events in order to get more visibility and more support for my startup," says Hussein Sleiman, co-founder of Find A Nurse.
While the conferences are held in different countries in the MENA region, that offers startups with the exposure to new markets that could be potential business markets for startups in the future.
Rami Alame, co-founder of Lexyom, mentioned that during Arabnet Dubai, they saw a lot of startups and young people looking for an online legal services provider; thus, they were exposed to the UAE market and decided to expand their business there.
Not only was Lexyom exposed to a new market, but it also exposed the market to their startup making them gain more sign-ups and requests.
Following an Arabnet event, Sohati, one of Arabnet's alumni, received a major investment, and many investments that followed suit were due to the fact that they had participated at Arabnet which gathers many renowned ecosystem players and investors.
Because Arabnet focuses on garnering and fostering tech business and innovation in the MENA region, it has always set out to unleash the potential of aspiring startups as well as push them to reach the highest level of success. As said by one of Sohati's founders, "In a nutshell, Arabnet was the kickstarter of our career."
In case you missed it, make sure to check out how both Arabnet's Ideathon and Startup Battle have impacted startups all around the Arab world.
Make sure to reserve your spot at Arabnet Beirut X for a chance to listen to different founders' journeys, engage with experts, and network with key ecosystem players!
Latest Business
Intelligence Report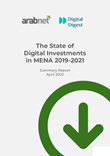 Latest Report
The State of Digital Investments in MENA 2019-2021
View Report
;