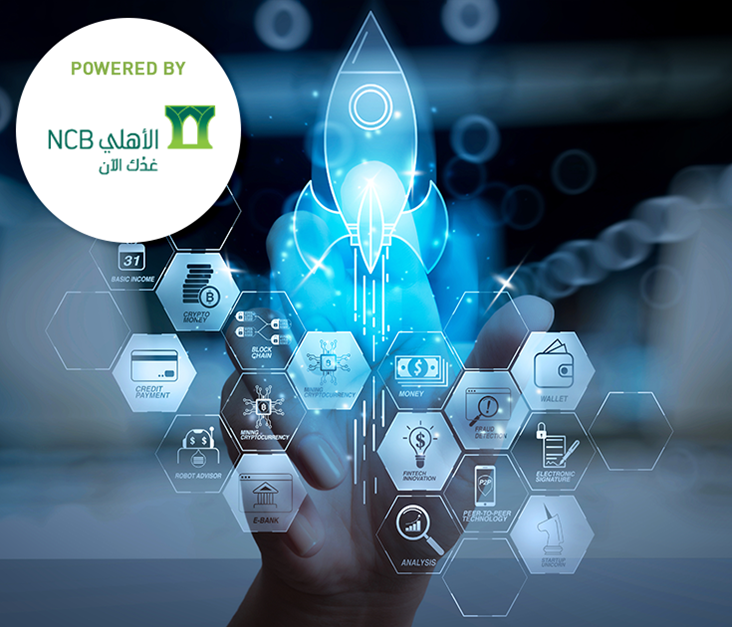 We regularly bring you a list of top MENA startups to look out for. In this post, we have selected 3 Fintech startups that cover wealth and personal financial management and crowdfunding.
POSRocket:
Zeid Husban founded POSRocket in Jordan as a solution to restaurants' point of sales (POS) systems. The fixed POS systems are highly inconvenient where owners of a certain enterprise are required to either wait till the end of the day or be present at the enterprise to receive data transactions. With POSRocket, which is hosted on Amazon servers, SMEs can monitor several operations in real-time such as cash flow, analytics, and inventories anywhere and through any device. Owners can easily, affordably, and remotely manage their businesses by being able to receive information even if they were offline.
In 2016, Husban created POSRocket as a way to solve the problem in restaurants. As of 2018, POSRocket expanded its services to tailor for several types of businesses such as boutique shops, coffee shops, bakeries, chocolate shops, salons, spas, dry cleaners, and juice bars; each business type has specific features. POSRocket also caters businesses with stylish hardware specific to the platform for shops with one year warranty that include Ipad holders, cash drawers, receipt printers, barcode scanners, and an all-in-one device. Additionally, the startup recently release its developer portal and marketplace, positioning POSRocket as the first application program interface (API) platform in the MENA region. Purchasing POSRocket is very affordable where its team believes that it will cost 20% less than an average fixed system in the long run.
This summer, POSRocket secured $1.5M in a funding round led by Algebra Ventures with participation from KISP Ventures, Arzan VC, Financial Horizon Group, and 2 angel investors. In September 2017, POSRocket had received $650K in a seed round from the investors Arzan VC, Jabbar Internet Group, Propeller Inc., and 2 angel investors. With these investments, POSRocket hopes to expand its presence in the Gulf by hiring new talent during this year. The startup has an office in Amman and another in Cairo. Their service has attracted over 33 clients in Jordan and 7 in Egypt. POSRocket is successfully flying in a sky full of competitive startups such as UAE-based Alpha and Sapaad.
Country: Jordan
Launched: 2016
Category: Wealth Management
Beehive:
Launched in 2014 by Craig Moore, Beehive is the pioneering regulated P2P lending platform in MENA that uses innovative technology and flexible Sharia compliant financing solutions to directly connect established businesses with investors. This gives SMEs faster access to lower cost finance and gives investors attractive returns and diversified risk. The platform uses innovative crowdfunding technology to eliminate the cost and complexity of conventional finance. Last year, Beehive became the first P2P lending platform in MENA to be regulated by the Dubai Financial Services Authority (DFSA).
Individual investors can invest into any business listed on the platform giving them the opportunity to earn attractive returns by directly investing in strong, creditworthy businesses. SMEs can benefit from the investment to improve working capital and cash flow, giving them access to funds within hours. Beehive charges a small percentage fee of the finance amount. SME financing from Beehive starts from AED 100,000 (around $27,000) for up to 3 years, with no early repayment penalties. Investors can set up an account with only AED 1,000, and start investing from as little as AED 100 (around $27) into each listed business to diversify their risk.
Last year, Beehive secured $5M investment as part of a Series A round led by Riyad TAQNIA Fund and supported by the Mohammed Bin Rashid Fund (MBRF), as well as several other regional investors. This round brought the total raised by Beehive to $11.5M since its launch. To date, Beehive has successfully facilitated finance of over $35M (AED 130M) to more than 200 business funding requests and registered more than 5000 international investors. Beehive seeks to further expand the Beehive digital model and drive product and market expansion to finance more SMEs.
Country: UAE
Launched: 2014
Category: Crowdfunding
7aweshly:
7aweshly is a mobile app that acts as a micro-savings tool for the people who are unbanked mainly due to age restrictions. Founded in Egypt in 2017, Sherif Ramzy, Micheal Azer, and Mina Ibrahim joined forces after observing all the prices skyrocket to double and triple due to the EGP flotation. The founders mainly focused on the youth to help them start saving and get committed without visiting banks or parental authorization to achieve personal saving goals. 7aweshly helps its users build the habit of saving and keeps them committed to it.
After signing up for an account on 7aweshly, users should deposit money into their account from any Commercial International Bank's ATM in the country. 7aweshly offers different saving plans that users can choose from depending on their needs and wants; each user has a wish list of products they plan on purchasing with their savings. Its dashboard allows its users to view their progress, top up their account, and follow up on the products in their wish-list. 7aweshly provides its users with a secure place to save money, a saving coach, great deals, a hassle-free "bank", and the ability to change plans.
Earlier this year, 7aweshly successfully graduated from Flat6Labs' 10th cycle in Cairo after showcasing their ideas. The startup raised 500K EGP ($28K) from Flat6Labs who in return got 10% equity. Not only is 7aweshly accredited by the Central Bank of Egypt, but it also managed to form a partnership with the bank. With these deals, 7aweshly hopes to extend the deposit facility of its users to supermarkets and pharmacies in the future.
Country: Egypt
Launched: 2017
Category: Personal Wealth Management
Latest Business
Intelligence Report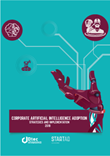 Latest Report
Corporate Artificial Intelligence Adoption Strategies and Implementation 2018
View Report
;