Speed Reveals 8 New Startups & Fundraising for Cycle VI
Back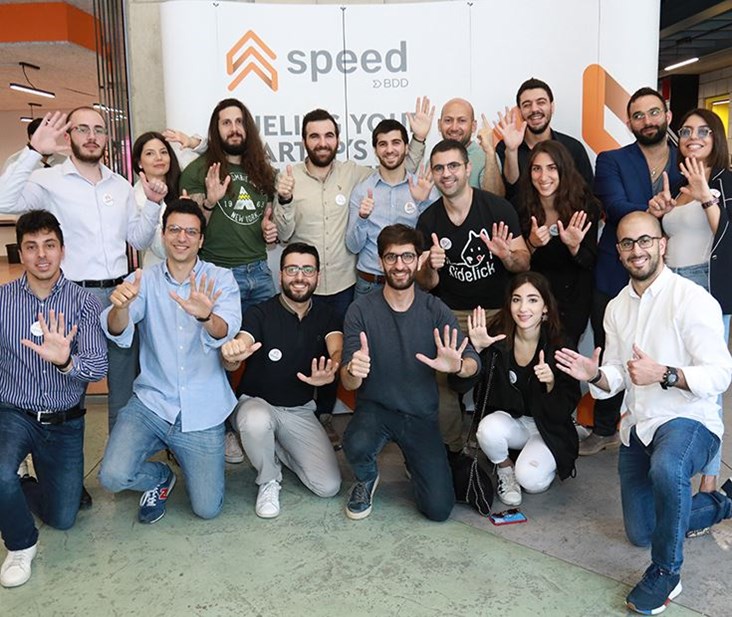 Speed officially launched its 6th acceleration program on May 15, 2019, at Beirut Digital District (BDD), in the presence of key investors, main startup ecosystem players, and media representatives.
This was Speed's 1st Launch Event under its new fundraising led by the Central Bank of Lebanon through Blom Bank, Bank Audi, and BankMed, all of whom injected Circular 331 funds in the accelerator for the 3 upcoming years. Speed continues to offer the same top-notch support to the selected startups through a mentorship-driven program and a powerful network.
Speed's CEO, Mr. Sami Abou Saab, took the opportunity to reflect back on the achievements of the previous 5 cycles and thanked the initial founders of Speed for their support and vision: Middle East Venture Partners (MEVP) Impact Fund, Berytech Fund Il (BFII), IM Capital, Lebanon For Entrepreneurs (LFE), and Bader.
In addition, Mr. Sami Abou Saab highlighted the top partnerships that Speed has been building over the years and the power of this network in supporting Speed founders. In particular, he reiterated the strong partnerships established both locally with BDD and internationally with LebNet, Techstars, Global Accelerator Network, and Seedstars.
The 8 startups selected for Cycle VI will benefit from the same high quality acceleration program and financial support. In exchange, Speed now receives 5% equity in each startup, which is half of the equity it received in previous cycles.
The Batch VI revealed at the launch event comprises:
Dreamlinks: an interactive platform that links scriptwriters and filmmakers to investors, producers, and distributors.
Grappem: an on-demand staffing platform that efficiently connects businesses with qualified temporary workers.
Lemonade Fashion: an online platform that makes custom-made fashion accessible to fashion forward individuals on the move. It provides high quality designer-made outfits that can be customized and tailor-made.
Oreyeon: a startup using enhanced UAV Imaging techniques and Machine Learning to optimize airport security and safety, and to eliminate hazards on runways and aerodrome.
PawPots: a startup with the recipe for total pet care, offering fresh healthy meals as well as an online hub connecting pet owners to vets.
SawaNsafer: an online platform that provides users the ability to search and compare travel packages offered by local and regional agencies. SawaNsafer also provides travel related data and insights to businesses.
Sidelick: an online marketplace that caters for the needs of pet owners by connecting them to trusted pet sitters and dog walkers around them.
Xilia: a platform connecting creative and digital agencies and freelancers to their clients in order to facilitate communication, accelerate the working process, and provide the management with advanced business intelligence tools.
The 3-month acceleration program which started on May 9, 2019, will end mid-August and be followed by a Demo Day. Mr. Sami Abou Saab announced as well an Accelerator Workshop which was designed to help new accelerators get off the ground and running. The workshop will be jointly delivered by Speed and Global Accelerator Network, a platform that connects top mentorship-driven, seed-stage accelerators around the world.
Latest Business
Intelligence Report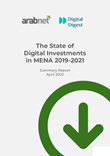 Latest Report
The State of Digital Investments in MENA 2019-2021
View Report
;