Smart Crowd Closes Seed Funding Round of $600k
Back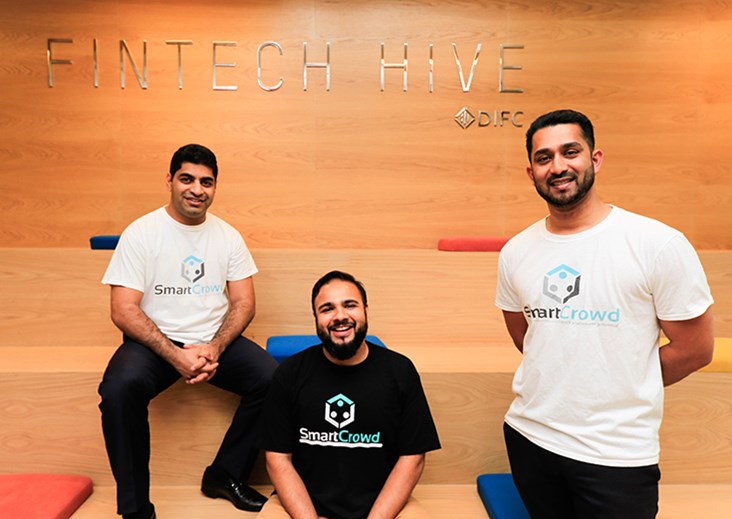 Smart Crowd, the innovative new real estate crowd funding investment platform, is celebrating the successful completion of its Seed funding round – having attracted major financing from one of the region's leading investment firms – Shorooq Investments – along with backing from cutting-edge DLT firm Abaxx Technologies; early-stage venture fund and seed accelerator, 500 Start-ups, Sheraa, and other high-level strategic individual investors.
Smart Crowd provides the opportunity to buy and sell shares in properties, reducing the barriers to entry to low-middle income households to build financial assets and generate investment income. Unlike the current real estate investment vehicles, Smart Crowd provides users with active management of their shares, transparency on what properties they are actually investing in, low costs of investment and very low minimum investment levels.
Shane Shin, Founding Managing Partner of Abu Dhabi headquartered Shorooq Investments, says, "Shorooq Investments is excited to lead the Series Seed financing round of Smart Crowd and join this grand journey with such a strong, dedicated group of founders: Siddiq, Musfique and Abdul Kadir. The real estate crowd funding platform has already revolutionized how real estate investments are done in mature markets like the US and Europe, influencing millions of peoples' lives and their real estate savings."
"Smart Crowd solves two underlying pain points in a real estate investment: the requirement of significant lump-sum cash and the relatively long holding period and illiquid market," says Mahmoud Adi, Shorooq's Founding Partner.
He adds, "By enabling clients to invest in a property for as low as AED 5,000, Smart Crowd is fulfilling people's dreams of investing in homes and encouraging everyone to start saving now versus waiting to get a huge amount of capital which can take decades. We are confident the region now needs an innovative solution like Smart Crowd and is ready to wholeheartedly embrace this platform."
Smart Crowd Co-Founder Siddiq Farid says, "We are on a rapid and exciting growth journey of democratizing real estate ownership. We are excited to have the backing of both regional and global investors this early in our growth cycle, demonstrating our team's ability to execute on big ideas. The fundraise will allow us to accelerate our growth and continue to invest in our revolutionary technology. We are particularly proud to have Shorooq as our lead investor who believed in us early on and supported us throughout the funding round."
Smart Crowd currently operates under an Innovation Testing License (ITL) from Dubai's Financial Services Authority (DFSA) but plans to pursue a full license. Its current license only allows UAE residents to invest in Dubai properties but the full license would allow citizens 'around the world' to invest in other parts of the world from the convenience of Smart Crowd's platform.
Farid says, "Working with Sheraa has been an extremely rewarding and worthwhile experience for us as a start-up. They have been extremely supportive and without their business-savvy mentoring, Smart Crowd wouldn't exist in the form we see today."
Sharif El-Badawi, Partner at 500 Start-ups, says, "We're proud to be working with Siddiq and his talented team to build Smart Crowd. As the region's first crowdfunding real estate platform that has been developed hand-in-hand with the forward thinking regulators of the Dubai government through the DFSA's ITL sandbox, Smart Crowd offers a much needed alternative through which investors large and small, experienced or novice, can crowdfund their projects, without the need for banks and large tickets."
He adds, "They enable a whole new class of real estate investors with smaller checks and higher volumes, which results in projects being funded faster and with full transparency. Perhaps more importantly, the technology behind Smart Crowd enables these investors to get into the real estate market with little hassle and allows them to generate residual and capital returns fairly quickly."
Zack Bennett, CEO of Abaxx Technologies, says, "Abaxx Technologies believes Smart Crowd stands perfectly situated at the cross section of new market economics, changing social trends, and cutting-edge technology. We are excited to help this impressive team take on a massive new market and to help them prosper globally."
Latest Business
Intelligence Report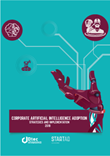 Latest Report
Corporate Artificial Intelligence Adoption Strategies and Implementation 2018
View Report
;