GSMA Opens Applications for Humanitarian Innovation Fund's 3rd Round
Back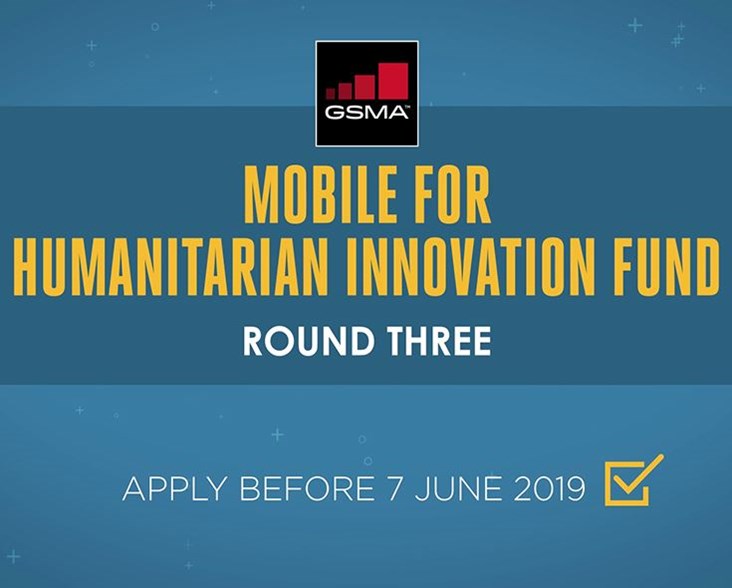 The GSMA Mobile for Humanitarian Innovation Fund – Round 3 has officially opened applications on the 1st May until the 7th of June to projects which provide solutions to challenges associated with forced displacement and complex humanitarian emergencies. The latter is defined as a crisis of a multi-causal nature, which requires a multi-faceted, cross-sectoral, and international response that goes beyond the mandate or capacity of any single agency.
Complex emergencies are typically characterized by extensive threat(s) to lives and livelihoods; population displacement; widespread damage to societies and economies; and the need for large-scale, multi-faceted humanitarian assistance.
Funding is divided into 3 categories amounting to $65K and $650K per project. Participants will also benefit from additional support including mentoring, networking, project support and promotion.
The Funding Round Will support Grantees to:
Adapt existing mobile enabled solutions:
Applicants should have an established project that is revenue generating in commercial markets.

The project will have been available for a minimum of 2-4 years and more than one viable product will be available.

Grant funding under this category would be used to adapt the current business model to humanitarian context/s and begin pilot testing the model within the lifetime of the grant.

As part of the grant conditions, organizations will be expected to ensure they have access to relevant humanitarian expertise required to undertake the work or to partner with organizations that can provide this support as part of their project proposal.
Test and validate new models of service delivery:
Applicants should have a minimum viable product (a product that already exists and has been tested but may require further adaptations) in a humanitarian context ready for roll-out/distribution.

The project will have carried out market research and some market validation activities and have evidence that there is market demand with an understanding of the model of operation required.

Grant funding under this category will be used to support the roll-out of the product or service, to validate uptake of the product or service and make further adaptations to the product or service.

Projects in this stage should be aiming to be collecting actionable results by the end of the grant period to support further expansion or pivoting.
Scale up solutions with proven potential for impact:
Applicants will have an established product or and service which has already been pilot tested in a humanitarian setting for at least 12 months.

Grant funding under this category should support further market validation, scaling or replication of the existing product or service, within or across new geographies.

Necessary Mobile Network Operators (MNO) and critical partnerships should already be developed and an understanding of the models of operation and levels of subsidy required should be known.

Projects in this category should be aiming for a transformative step up in the availability or presence of their product or service during the grant period, with success monitored over time.
To apply to the Mobile for Humanitarian Innovation Fund Round 3 and take a look at the full terms, visit GSMA's website.
Latest Business
Intelligence Report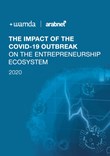 Latest Report
The Impact of the COVID-19 Outbreak On The Entrepreneurship Ecosystem
View Report
;