WSN Launches ArabLounge in Arabic & First White Label Matchmaking Solution in MENA
Back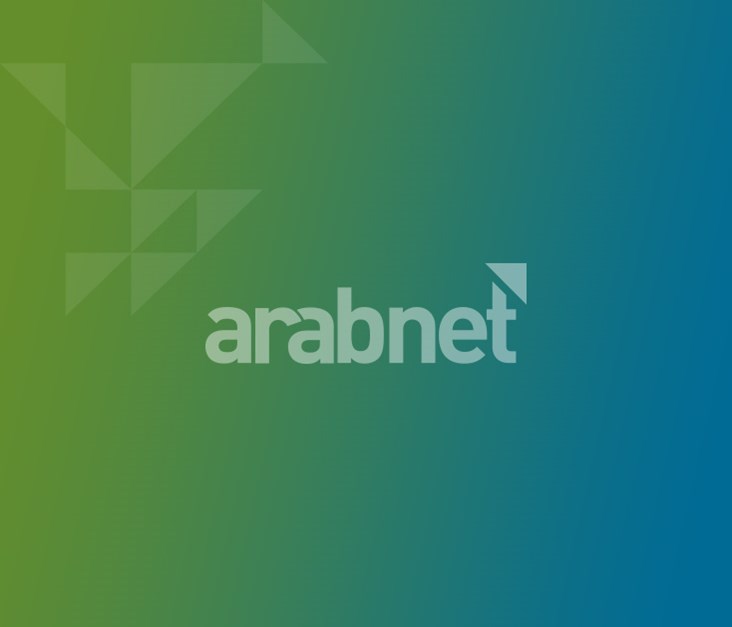 World Singles Networks (WSN) recently announced the launch of ArabLounge, the largest matchmaking site for the Arab diaspora, and its white label service for the MENA region, meaning that ArabLounge is now fully available in Arabic, with local currency billing and soon to be local payment pathways, while WSN will be looking to sign more MENA based white label partners and expand its co-branding and marketing opportunities.
With well over 72 million Internet users, a population of 400 million and aggressive mobile growth, the MENA region is booming with opportunities for the personals industry, media companies and publishers looking to generate revenue from the millions of online singles who are looking for love. ArabLounge had so far been available in French and English, capturing around 600,000 unique visitors and 18 million page views per month and over 1 Million registered members.
World Singles Networks powers online dating and introduction services for top media companies, online publishers and elite affiliate marketers. Read on for the full interview with founder Saïd Amin.
Tell us a bit about your background: personal, academic and entrepreneurial.
I was born in Tehran, Iran. I lived there for 3 years before moving to Paris, France so that my mother could pursue her Ph.D. at the Sorbonne. Five years later, and with her degree in hand, we moved to the US. I lived in Arizona for one year, before moving to the Washington DC area.
I attended Clark University in Worcester, Massachusetts where I received my degree in International Affairs.
In addition to founding World Singles Networks, I co-founded EventNow, an online service connecting users who are having an event or party with pre-screened vendors. Vendors pay for leads and compete to get local business for parties and events. Most recently I purchased the netzine Iranian.com. The site is undergoing some changes that will be pushed to production in the next few weeks. Iranian.com functions as a Huffington Post/Tumblr hybrid that allows users to easily create blogs and news related to all things Iranian. I am contemplating launching a similar site for Arabic speaking countries later this year.
I have also recently started doing some angel investing and assuming advisory roles with several startups. Some of the startups that I am involved with include BrokerRoster, Kohort, TrekTraka, a soon to be launched music streaming service for the MENA region and a few others that have yet to launch publicly. One particular investment that I am particularly excited about is a startup called aMap.to. It's a simple service that allows you to create useful, personalized maps that are easy to share.
Concerning WSN, how did it all begin and where you are now?
It began with a desire to be my own boss, quench my entrepreneurial thirst and to solve a personal need that I had in my life. In my mid to late 20s I became increasingly interested in connecting more meaningfully with my Middle Eastern roots and meeting like-minded Iranian expatriates. Being single and seeing a potential business opportunity, I created IranianPersonals back in 2001. The site eventually took off and from there we launched a number of other sites; including ArabLounge, HyeSingles (Armenian), JamaicanDating, EligibleGreeks, IslamicMarriage and many others. Growing up I saw my father start several small businesses, so I guess that the entrepreneurial seeds were planted early on.
World Singles Networks is in a good place. We are profitable, growing and have a few media partnerships that will soon be announced. While proud of how far we have come and the many exciting initiatives that we are working on, none of this would be possible without the great team and company culture that we have built. I can't stress enough to startups and entrepreneurs just how important it is to build an organizational culture that fosters employee productivity, creativity, problem solving and 'happiness'. The earlier you do it, the less headaches you will have and the more productive your company will be. The emphasis that we place on organizational culture is a big catalyst for our growth and success.
How did the idea for ArabLounge first occur to you, and how did you proceed afterwards?
As a bootstrapped startup, I had to be very strategic in selecting the verticals to go after. After some due diligence, I felt that the Arab diaspora was there for the taking. Back in 2004 there was already one site catering to this community, but I strongly felt that we could do a better a job, and we did. ArabLounge has grown into the largest matchmaking site for the Arab diaspora and we are now ready to tackle the MENA region.
In general, the barrier of entry for launching a financially successful matchmaking site is challenging and expensive. Human behavior, when it comes to courtship, is typically a private experience. I mean, who goes around tweeting or adding a Facebook status update with, "Hey, check out my ArabLounge profile everybody!" Online matchmaking is generally a private experience that we do not want to broadcast to the world. As a result, it is not terribly viral. Online matchmaking companies also have to deal with high churn and expensive customer acquisition costs. Don't get me wrong, it's a great business model and one that helps people in a very meaningful way, but it's not nearly as easy as it seems from the outside looking in.
ArabLounge Stats:
1.2 plus million registered users, mostly from the diaspora

Over 18 million page views per month

Average of around 9,000 member email exchanges per day

Why did it take longer to get WSN and Arab Lounge to the Arab region (longer than the French version for example)? Where there any obstacles?
Our initial company focus was on Diasporas, but has expanded beyond serving expats. For example, our Greek site EligibleGreeks was originally a site for the Greek diaspora but is now the largest personals site in Greece. In addition to the MENA region we're also looking to make headway across several Eastern and Southern European countries.
Given ArabLounge's popularity with expats, many of whom travel back and forth to the region, the MENA countries are a natural fit for our expansion plans. However, given that we have a freemium, subscription-based model, it's important that we strategically expand our footprint to countries that have mature online payment systems. While there are still hurdles in this regard,e-commerce and the purchase of online services are growing aggressively across the MENA region –the timing is right for us to be here.
Could you explain what a white label is, and what being a white label partners entails.
Whether you're an affiliate marketer, publisher or media company looking to monetize your existing customer base, we can help you get into the online personals market quickly and efficiently.
Through our white label program we set you up with a matchmaking site,provide you with a pre-populated member database, optimized CRM, payment processing and Arabic customer support center at no up-front cost. All that you have to do is to drive traffic to your matchmaking site and collect your advertising revenue and rev-share of earnings generated from the sale of memberships.
Latest Business
Intelligence Report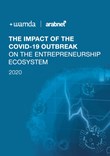 Latest Report
The Impact of the COVID-19 Outbreak On The Entrepreneurship Ecosystem
View Report
;