Top 3 Fintech Trends That Will Dominate 2019
Back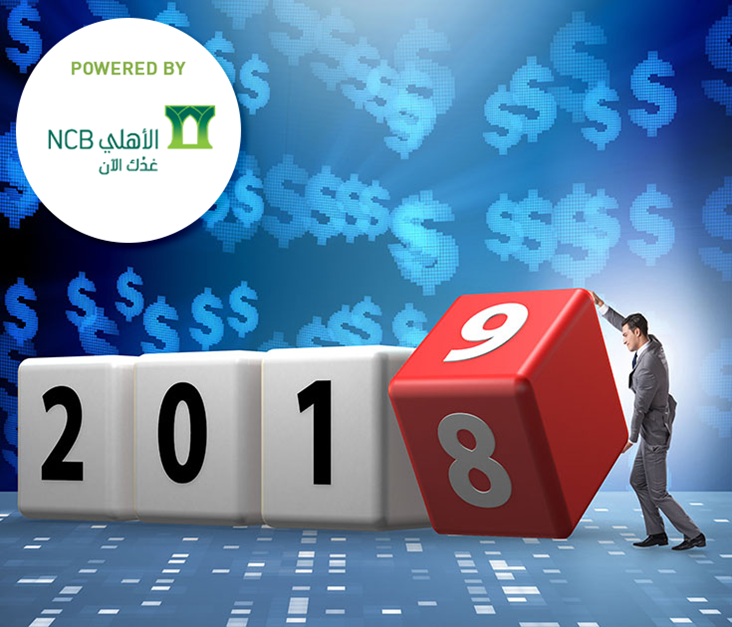 In the MENA region, Fintech startups have raised cumulatively over $200M in funding in the past years, and over $24M in 2017 alone. Some of the major deals that took place this year include a $1.5M investment in POSRocket, a $1.3M investment in Sarwa and a $1M investment in Monami Tech. Additionally, the region witnessed its first dragon exit by the selling of A15's 76% stake in TPAY Mobile to Helios Investment Partners.
The number of fintech startups in MENA is on the rise with a 74% increase of the total cumulative of Fintech startups for the period between 2012 and 2017. Today, there are at least 91 active fintech startups in the region.
As part of our ongoing research on Fintech and entrepreneurship and in preparation for the upcoming year, we held talks with some of the key players in the industry to know what the 3 Fintech trends that will dominate 2019 are.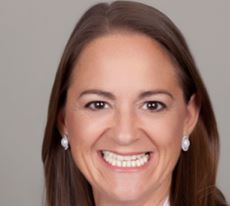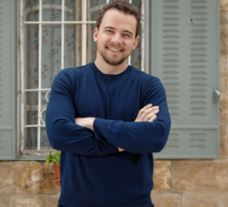 The key players from left to right include:
Dr. Clive Stainton - CyberQ's CTO

Michelle Kactics - CEO and Co-Founder of BankersLab and PortfolioQuest

Namek Zu'bi - Founder and Managing Partner of Silicon Badia
Make sure to catch all three industry leaders at our forums at this year's ArabNet Riyadh. Visit our website for more information on the event and click here to register
Zu'bi, predicts that 2019 will be the "Year of Fintech" in the MENA region as several fintech-focused initiatives and projects that have launched in 2018 in the region begin to take hold.
Artificial Intelligence Proliferation into Fintech
According to a survey conducted by Accenture, 76% of worldwide banks will deploy AI interfaces as their primary point of interaction with customers within the three years to come. Kactics believes that AI use will multiply in 2019 as the industry will witness the first wave of AI use cases deployed.
Dr. Stainton stated that the region is still in the midst of using AI to make good decisions based on products, services and employees. With the improvement of processing power and increase in AI from companies like Google and Microsoft, the region is expected to witness sophisticated attacks using AI to infiltrate organizations and employees.
The Year of Fintech Investments
In MENA alone, investments in Fintech startups have been increasing year by year providing startups with the necessary funding to develop and grow leading to the development of the whole industry as well.
According to Zu'bi, 2019 to be a critical test for the funding landscape in MENA given the increased early stage investment activity in 2018 but the lack of growth stage capital funding sources; a gap that either needs to be filled quickly or one that will leave several casualties. Nevertheless, he predicts that the region is expected to have more investments completed, companies launched, and conferences held. The upcoming year is sought to hold more active fintech investors in the region.
Globally, Zu'bi considers that 2019 will be an important year for the global venture markets as uncertainty and volatility take ahold of the public stock markets with a few upcoming and underlying headwinds that can push this in either direction (trade wards, continued growth of key global economies, global central bank actions, etc.). Public market sentiment is usually a leading indicator of private market sentiment.
Shifting into Cyber
Technology has been disrupting the way people deal with banks and financial institutions. 2019 will significantly demonstrate the upward trend of the security challenges raised by IoT – a trend that was also seen in 2018. Driven by the convenience and benefits that IoT can deliver, the technology is being increasingly deployed by many organizations, with minimal thought by many as to the security risks and potential consequences.
Kactics expressed that banks will become a disappearing body in the coming year: banking will get stronger yet become more invisible. With the rise of voice activated assistants doing our banking, biometrics, and wearable payment devices, Kactics believes that the region will witness banking transactions become more invisible and seamless with the increase of robo-advisors and chatbots.
Likewise, Kactics sees that more financial institutions will move to the cloud and will begin to understand the possibilities of interoperability of various applications, data storage and delivery mechanisms; cloud companies will go to war in a land grab for the financial sector cloud market share.
Dr. Stainton believes that the Fintech sector will rely on quantum computing, a type of nonclassical computing that uses quantum bits or "qubits" to encode information, in the coming year.
Latest Business
Intelligence Report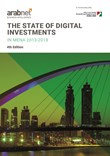 Latest Report
The State of Digital Investments in MENA 2013-2018 Report
View Report
;