Startups Without Borders to Hold Inaugural Summit in Cairo
Back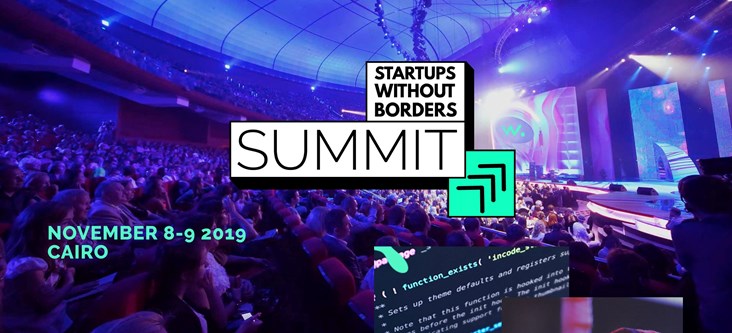 On the 8th and 9th of November, international actors in the startup scene will flock to the heart of Cairo, joining Egyptian up and coming entrepreneurs for the first edition of Startups Without Borders.
Startups Without Borders was launched in 2018 in Cairo as a global platform that connects migrant and refugee entrepreneurs to opportunities and resources to build their businesses.
The inaugural summit
Organized in partnership with AUC V-Lab, UNDP, and Facebook, and co-hosted by Telling the Real Story Project, the summit will shed light on technologies to scale, female leadership, and impact investment, placing particular emphasis on refugee-lens investing and diversity as an asset for startups.
"If we look at unicorns in Silicon Valley, 55% of those $1 billion startups were created by at least one immigrant. 43% of Fortune 500 companies were started by immigrants and their children. On the other hand, the tech ecosystem is missing out on a huge opportunity: it's been reported that the tech industry today is losing an opportunity worth $400 billion due to its lack of diversity. As Egypt's startups set off to scale globally, it's time to build a strong ecosystem that capitalizes on diversity as an opportunity," says Valentina Primo, founder and CEO of Startups Without Borders.
The event will be held at the American University in Cairo (AUC)'s main campus, in front of the iconic Tahrir square, hosting 3 tracks - Tech to Scale, Female Leadership, and Creative Economies - and a rich list of prominent international speakers, including Tim Docking, Managing Director of the Refugee Investment Network, (RIN), Anulika Ajufo, Investment Associate Principal at the Soros Economic Development Fund, and Hazami Barmada, founder of Humanity Lab and the Global People's Summit.
Hands-on workshops
In addition to talks and panels, the summit will feature a wide array of workshops for startups to refine their businesses, such as "The FinTech Toolkit: How can FinTech help a business go international?", which will be delivered by Startup Bootcamp, as well as a series of immersive workshops, in partnership with the UNHCR-facilitated Telling the Real Story, on access to the creative industry, storytelling, content creation and branding, including "What makes a good startup video?", "How to create your own podcast" and "how to do storytelling that matters in 2020."
Money talks
One of the summit's focus will be on funding: a major challenge for migrant entrepreneurs. In this regard, the Startups Without Borders has partnered with UNDP to host a panel on Impact investment, as well as a discussion on Alternative Finance for startups, featuring Hassan Hijazi, who will land from San Francisco to showcase how crowd-lending platform Kiva is pioneering peer-to-peer lending at a massive scale, globally.
Furthermore, the summit will feature an Investment Track in partnership with MedAngels and AUC Angels, the Mediterranean Business Angel Investment Network. The track is aimed at investors and the business community who are interested in the Impact Investment sector, featuring participants from angel investment networks from across the Mediterranean.
The competition
Finally, the summit will also feature the Startups Without Borders Summit competition, a competition designed for impact-driven early-stage startups that are creating the future of the Middle East. The competition, which is run in partnership with AUC V-Labs, Falak Startups, Fekretak Sherketak, and PyramidBits, will select the most promising startups to pitch in front of the jury. Startups with migrant founders in the team are encouraged to apply.
Find out more and get tickets here: https://startupswb.com/summit/
Latest Business
Intelligence Report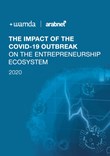 Latest Report
The Impact of the COVID-19 Outbreak On The Entrepreneurship Ecosystem
View Report
;