CIOs in the Age of Digital Disruption: Key Trends & Insights at This Year's Arabnet Riyadh
Back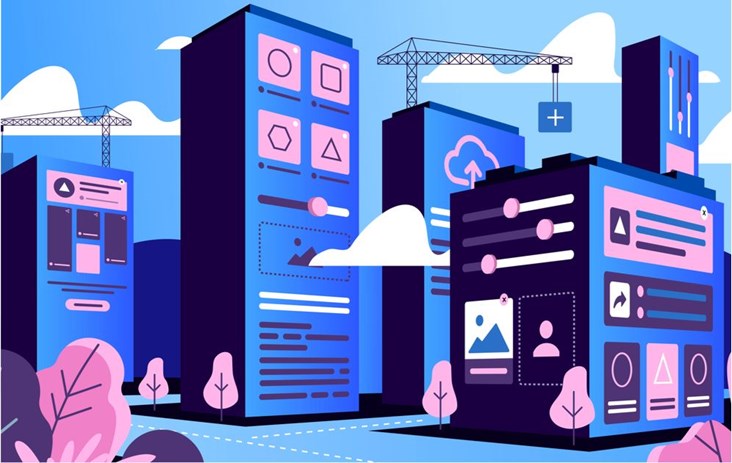 As the business landscape continues to evolve - changing consumer expectations, novel business models, and unconventional competitors - more and more companies have been striving to incorporate digital technology into their operations to remain competitive. According to IDC, 40% of all technology spending will go toward digital transformations, with enterprises spending in excess of two trillion dollars through 2019.
This transformation has, however, upended their inner workings, as it requires dedicated organizational attention and resources. New corporate titles and functions have emerged, such as Chief Security Officer, Chief Digital Officer, and Chief Data Officer, and the role of Chief Information Officer has become ever more crucial to a successful digital transformation.
According to Forbes, the CIO is the sole function that possesses two key capabilities that are paramount for a digital transformation, namely: 'breadth of vision' that oversees all the workings of the organization and 'depth of resources' that can drive the transformation through the application of technologies across functions and divisions. Gartner's 2018 CIO Agenda report revealed that the duties of 84% of CIOs at top-performing digital businesses have dramatically expanded beyond the IT function, with innovation and transformation being their prime responsibilities now.
In this regard, Arabnet Riyadh will be holding the CIO Innovation Forum, an exclusive half-day forum for CIOs, CTOs, and senior IT decision makers, sponsored by Mastercard and in collaboration with Digital Transformation Partner Jawraa, with sessions exploring the changing role of the CIO given the increasing strategic importance of tech disruption, digital transformation, and innovation.
The forum will include a panel that highlights the critical role of CIOs as the driver of digital transformation, featuring Khalid Al-Hokail, Group CIO of Alamar Foods Company; Raid Bakri, CIO of Solidarity Saudi Takaful; and Ali Alomran, Chief Information Officer at Arab National Bank.
Dr. John Millar, the Chief Strategic Development Officer of Ananda Development, will be presenting a case study on the digital transformation of Thailand's biggest condominium developer.
Another panel will explore the technologies and innovations powering this transformation, including Anthony Butler, the Chief Technology Officer - Middle East and Africa at IBM and Rashid AlBallaa, the Managing Director of the National Technology Group. The panel will also focus on the top areas for investment for CIOs and business leaders, as well as challenges and lessons learned from implementation.
Furthermore, the forum will tackle key issues related to the drive toward smart cities will explore the critical success factors for smart cities and the emerging challenges and opportunities in developing them, with keynotes and panels featuring J.K. Khalil, General Manager - Saudi Arabia & Bahrain at Mastercard, and Martin Howell, Independent Consultant on Smart Cities and Mobility.
Don't miss the chance to access key highlights and lessons learned from global and regional experts and luminaries. Join us on December 10 and 11 in Riyadh for the Kingdom's biggest digital event. Book your seats now.
Latest Business
Intelligence Report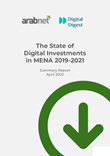 Latest Report
The State of Digital Investments in MENA 2019-2021
View Report
;