A Sneak Peek at the Global Investors Speaking at Arabnet Riyadh 2019
Back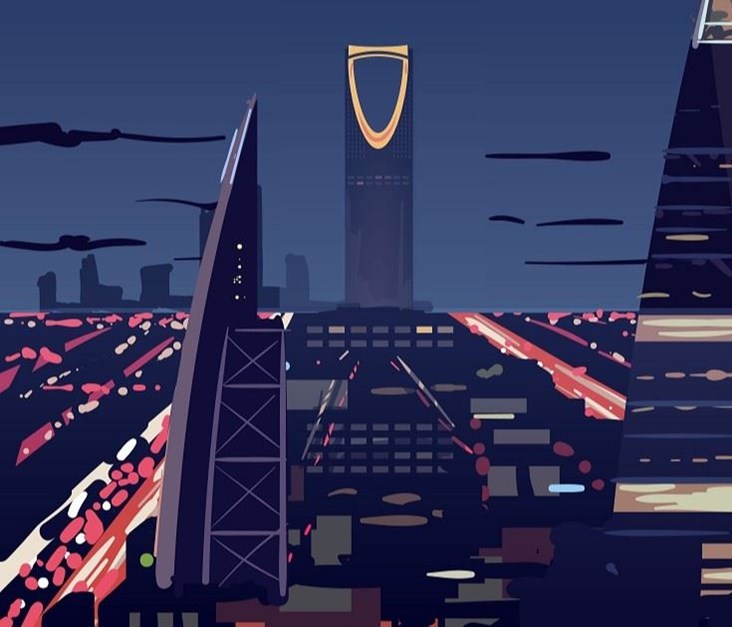 In the first half of 2019 alone, close to half a billion dollars were invested in 238 startup investment deals according to MAGNiTT's 'H1 2019 MENA Venture Investment Report', which has also singled out Saudi Arabia as one of the fastest growing ecosystems with 26 investments having been conducted in the Kingdom in the same time period.
The $471M worth of investments represent a 66% increase compared to the first half of 2018; the number of deals increased by 28%. And perhaps most interesting is the fact that, of the 130 institutions that have poured this money in MENA-based startups, close to a third (30%) are headquartered outside of the MENA region; a strong indicator of international appetite for local startups.
In less than two weeks, Arabnet Riyadh 2019, one of the biggest and most diverse conferences in the region, will be gathering hundreds of CEOs, digital executives, government leaders, experts, and entrepreneurs, in addition to some of the biggest investors in the world, including:
Andrew Zalasin, General Partner, Valve VC
Andrew has over 25 incredibly successful years in technology, first as a founder and then as a General Partner with a top-performing US venture fund where he was instrumental in building early-stage companies into global market leaders. During his career, Andrew managed over $2B across several venture funds generating class-leading realized returns. Andrew brings that experience to MENA with Valve VC.
John Sharp, Partner, Hatcher+
A tenacious and driven executive, John brings a strong history of capital raising from an extensive network of investors globally. John has co-authored three US patents and developed and sold cybersecurity solutions to some of the largest organizations in the world, including the US Department of Commerce, NASA, AOL, British Telecom, Comcast, Google, McAfee, Microsoft, and Symantec. John also served as Chairman of MENA-based financial services pioneer Telr.
Michael Lints, Partner, Golden Gate Ventures
Michael is Partner at Golden Gate Ventures, an early-stage VC firm in Southeast Asia that helps bridge Silicon Valley and Asia through investment, experience, and network. The firm invests in internet & mobile startups regardless of sector: ecommerce to payments, mobile applications to SaaS platforms.
Jeff Abbott, Co-founder and CEO, Global Scaling Academy & Founding Partner, Blitzscaling Ventures
Jeff's experience includes building and scaling international startups, transforming technology commercialization through startups, and innovating online international startup education and mentoring. Jeff also serves as a partner at Blitzscaling Ventures, a fund targeting highly scalable companies selected from the portfolios of the world's top venture capital investors.
Charmaine Hayden, Partner, Good Soil VC
By the time Good Soil was founded, Charmaine had already built 2 incredibly popular diversity brands: 5x award winning ethnic/curve model agency Face4music and Goal Digger power circle, a hub for female entrepreneurs). Now a managing Partner at Good Soil VC, she describes their fund as being dedicated to minimizing funding disparities in tech by investing in startups with high growth potential whose founders are of women, people of colour, LGBT or otherwise disenfranchised.
Marcel Dridje, President, Sophia Business Angels
A seasoned European Sales Executive, Marcel has substantial field experience helping IT and telecom startups in the US and EMEA. Marcel has a broad range of experience in all aspects of sales, marketing, communication and management with direct experience with Fortune 500 enterprises - IBM, Nortel, Lucent, Cisco, EMC, ALU - and startups - Quantum, Andrew Networks, Pluris, Corvis, Ascend and Airespace. A self proclaimed serial entrepreneur, Marcel loves sharing his 30 year IT & Telecom experience with IT VC firms and new high-tech startups to expand their sales and marketing success across EMEA,USA, and APAC.
Hussein Kanji, Partner, Hoxton Ventures
Hussein is a partner at Hoxton Ventures, an early stage European venture capital firm. He previously served on the board of Deliveroo. Prior to forming Hoxton, Hussein was an associate at Accel Partners, joining from Microsoft Corporation where he was a platform planner, product manager and senior manager. Hussein has also assisted the UK government with technology policy and appears occasionally on the BBC, Bloomberg, CNN, and Sky News.
Venktesh Shukla, Managing Director and Founder, Monta Vista Capital
Monta Vista Capital is an early stage VC fund that invests in strong IP-based companies with transformational impact on the industry. Venktesh has also been involved with numerous startups as an executive, investor, board member, or adviser. As the founding President of Foundation for Excellence for the first 17 years of its 20 years existence, he set the stage for its current success in providing scholarships to thousands of talented but poor students pursuing engineering and medical education in India. Venktesh is also keen on promising technology startups as an investor, advisor, and a board member.
Paul Ark, Managing Director - Corporate Venture Capital, Digital Ventures
A finance, strategy, technology, retail, and real estate professional with over 20 years of on-the-ground management and deal experience in North, South, and Southeast Asia, with tenures in Silicon Valley and on Wall Street. Named as a Top FinTech Influencer in Asia by Next Money, Fintech Asia, and Lattice80. Paul is currently based in Bangkok managing a corporate venture capital fund and a startup accelerator. He is also an active angel investor and start-up advisor/mentor.
Jackey Wang, Venture partner, 500 Startups
An entrepreneur at heart, Jackey is passionate about making positive changes. She has founded several startups, including companies that tackled tough problems faced by our society – including modernizing hospital care and programming education. She launched Tickle app, the first programming platform for IoT that has inspired and empowered millions of young minds to be able to program. On the VC/accelerator side, Jackey co-founded the largest and the most successful accelerator in Taiwan – AppWorks, a reflection of her aspiration to develop a better startup ecosystem.
Don't miss this invaluable opportunity to be in the presence of and connect with some of the biggest money movers and shakers in the industry. Click here to book your spot.
Latest Business
Intelligence Report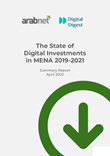 Latest Report
The State of Digital Investments in MENA 2019-2021
View Report
;