Meet the Winners of Arabnet Riyadh Ideathon 2018
Back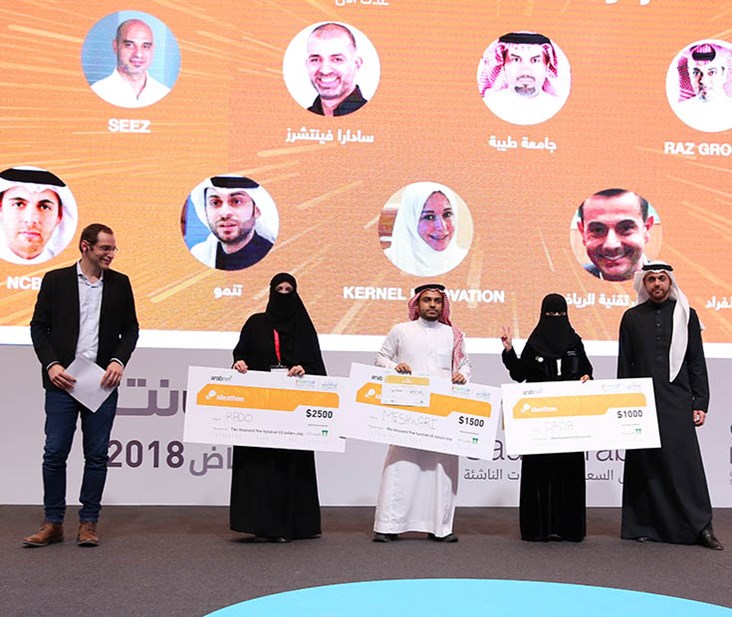 10 aspiring entrepreneurs took the stage on December 12 for the Arabnet Riyadh Ideathon Competition, sponsored by NCB. They presented their innovative ideas in front of a panel of judges from investors and incubators to media and digital professionals.
The judging panel included prominent names such as Ali Abussaud, Managing Partner at Hala Ventures, Faris Al Rashid, Founder and Chairman of Oqal Group, Ivo Detelinov, Head of Private Equity Funds at Riyad TAQNIA Fund, Marwa Obeid, Founder and CEO of Kernel Innovation, and Omar Yassine, Senior Vice President at NCB.
3 out of the 10 participants grabbed the judges' attention with their ideas and pitches and were selected as the 2018 Arabnet Riyadh Ideathon winners. They received cash prizes amounting to $2500 in order to help convert their ideas into up-and-coming startups.
And the Winners Are:
1st Place ($2500): Rado - Layla Al Refaee – Country: KSA
Rado is an app used to read CT and MRI images allowing radiologists to accordingly give medical reports.
2nd Place ($1500): Mishwari - Fahad AlRifae – Country: KSA
Mishwari is a platform that collects all the various transportation services in one place. The user can choose among them according to cost and location.
Mishwari also won the People's Choice Award.
3rd Place ($1000): Dada - Reeham Alharbi – Country: KSA
Dada is a mobile application that helps parents rent smart strollers anywhere they are.
Latest Business
Intelligence Report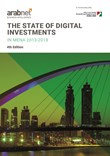 Latest Report
The State of Digital Investments in MENA 2013-2018 Report
View Report
;