Startup Roadshow Crowns 3 ME-based Syrian-led Startups
Back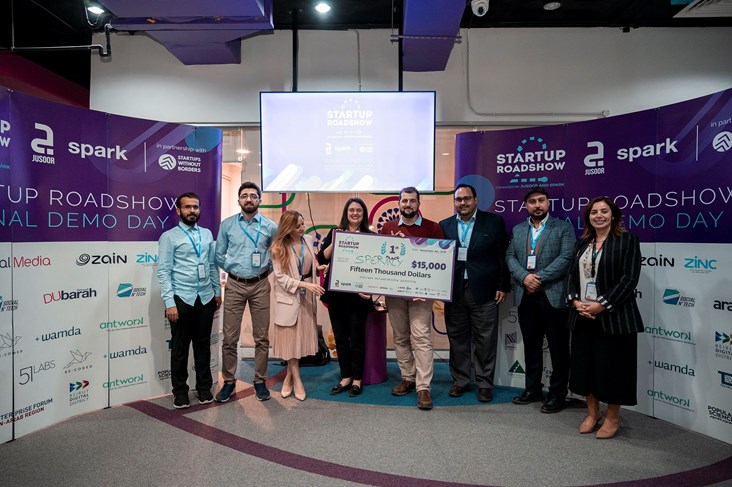 Three Syrian-led startups were recently crowned winners of the Startup Roadshow, the world's first competition for Syrian entrepreneurs in the Middle East. Organized by Jusoor and SPARK, and in partnership with Startups Without Borders, the competition scouted five cities in the Middle East - Beirut, Amman, Erbil, İstanbul, and Gaziantep - in search for the region's top three Syrian-led startups and future business leaders.
The final day ceremony - Startup Roadshow 2.0 Final Demo Day - took place at the Zain Innovation Campus (ZINC), in Amman's Business Park, Jordan, on November 4.
The winners
The first prize went to Gaziantep-based health-tech startup Spermly for its Computer-Aided Semen Analysis (CASA) software, which analyzes the quality of sperm based on parameters set by the World Health Organization (WHO). They were awarded a $15k cash prize.
"The next steps are utilising this award to reach out to early adopters, both at local and neighbouring markets, before seeking international investors to scale up with biotech machine learning applications," said Abdulrahman Baki, founder of Spermly.
In second place, grabbing $10k, came Medicine Box, a startup based in Amman that provides vulnerable people access to healthcare at half the price via its Medicine Bank.
Lebanon-based Jellyfish, a social enterprise that molds accessories out of recycled plastic, earned the $7k third prize.
Finally, Therapist House, an educational startup based in Gaziantep, won the People's Choice Awards during the event, taking home a cash prize of $2k.
More than cash
In addition to the cash prizes, the three winners will be flown to Amsterdam, to pitch at SPARK's Ignite conference on November 27th.
"The Startup Roadshow demo day was not meant to be a single event, but a starting point for the work that must be done to empower Syrian entrepreneurs across the Middle East and the world," commented Grace Atkinson, Executive Director of Jusoor.
On his part, Mohamed Skaik, SPARK's Regional Business Development Manager for MENA, explained that the contestants went through a series of training, capacity building, competitions, startup weekend, and came up with their business models. "We can't wait to receive them in Amsterdam at the Ignite Conference," he concluded.
The Final Demo Day also hosted a series of talks and panels by key players from the Middle East startup scene. The event kicked off with a session led by Patrick Bosteels, CEO of Stage-Co Turkey, on what success looks like for a startup.
Bosteels stressed the importance of solidarity and collaboration needed in the region. "Perhaps more importantly," he added, "it is a message of hope and the way out of sometimes endless years of waiting to finally settle and build a future. We have a long way to go but we must ensure that not a whole generation is lost."



Through a partnership with Techstars, the competition hosted a series of Startup Weekend Refugee Edition across all five cities. The event also included a series of live digital mentorship sessions on a variety of topics,

a panel on Impact Investment and refugee-lens investing, and a fireside chat featuring

Saleem Najjar, the Syrian mastermind behind Sharqi Shop and a winner of the Startup Roadshow 2018.
Latest Business
Intelligence Report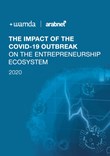 Latest Report
The Impact of the COVID-19 Outbreak On The Entrepreneurship Ecosystem
View Report
;