Startup Battle Winners Coming to Beirut for the Championship
Back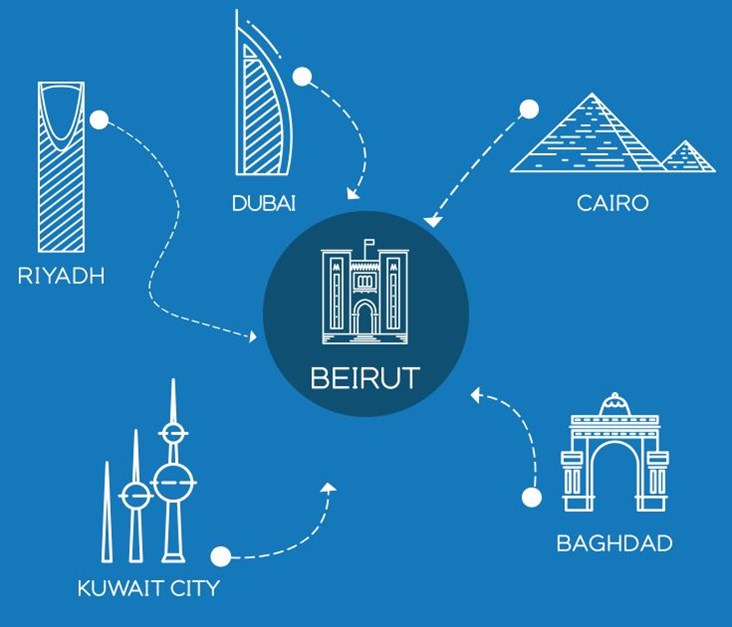 The long awaited Arabnet Startup Championship 2019 is happening in a couple of weeks! The winning startups from Kuwait, Beirut, Riyadh, Dubai, Cairo, and Baghdad will take the stage during Arabnet Beirut X on June 12 and 13 to pitch their businesses to an audience of high-level investors and entrepreneurs.
The contestants will be competing for a chance to win a $20K cash prize, acceleration scholarship in Silicon Valley, along with in-kind prizes! Make sure you register to watch the pitches firsthand and join us as we celebrate 10 years of tech & innovation.
The startups will be judged and graded by a roster of renowned judges including: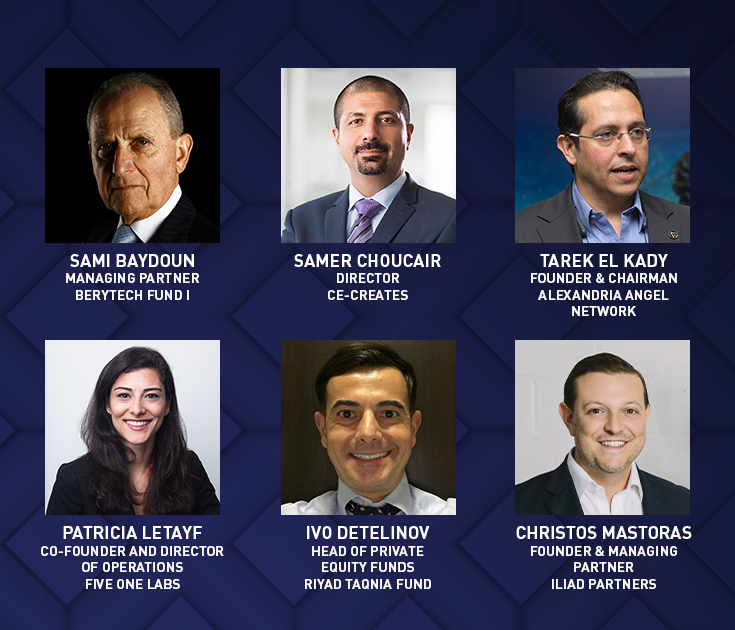 Meet the Startup Championship Finalists:
Augmental
Entrepreneurs: Paul Barakat Diab, Elie Nahas, Elie Matta
Country: Lebanon
Augmental is an educational technology application targeting school students. Course material is adapted to each student learning abilities using Artificial Intelligence (AI) and student engagement tools.
BlocRecs
Entrepreneurs: Amir Abdel Baki, Hanady Al Ahmadieh, Rawane Madi
Country: Lebanon
BlocRecs is a blockchain-based platform launched in 2018. It allows recruiters to instantly validate the education and employment records of job candidates. Using this software can save HR and University registrars' time and money, along with eliminating the risk of fraud.
Botme.com
Entrepreneurs: Saaid ElHakeem, Soliman Samy, Ayman Mohamed
Country: Egypt
Botme is a platform that combines 2 major functions: easy chatbot building and professional business operation management. The startup's future plans include posting new innovations and providing developers with a place to post their own bot-related products.
Chefaa
Entrepreneurs: Doaa Aref, Rasha Rady
Country: Egypt
Chefaa is a mobile application that aids chronic patients order/schedule, refill, and locate their recurring medicine through a fully integrated system and AI structure.
Dada Babysitting
Entrepreneur: Laylan Attar
Country: Iraq
Dada Babysitting is an online platform that helps parents hire local babysitter for in-home care for their children for a temporary time.
Fallound
Entrepreneur: Stefano Fallaha
Country: Lebanon
Fallound, TIP's 2nd cycle alumni, is an application and software for cars that optimizes audio content based on commute time and personal interests. The company's algorithm identifies the length of time users will be driving and selects a podcast with the same duration.
Gamiphy
Entrepreneurs: Aws Al-Nabulsi, Ramzi Barakat
Country: Palestine
Gamiphy is an innovative digital loyalty and gamification platform designed for online businesses to offer their customers incentives and rewards that ensure high engagement and retention levels.
Homoola
Entrepreneur: Ziyad Alhomaid
Country: KSA
Homoola is a tech-powered transportation solution company connecting customers who want to ship (shippers) with the service providers who deliver (carriers) by offering them an easy way to connect and perform complete transactions.
MetaPharma
Entrepreneur: Hani Qassim
Country: Iraq
MetaPharma is Iraq's 1st and only pharmaceutical network platform for pharmacies, wholesale suppliers, and pharmaceutical companies.
Nutribox
Entrepreneur: Noora Alaskar
Country: Kuwait
Nutribox is an application that acts as the user's personal nutritionist and healthy living coach. With their vast experience in the health sector, Nutribox helps people discover healthy places and find choices that work best for them. In addition, it connects them with their trusted nutritionist for constant support and guidance.
PraxiLabs
Entrepreneurs: Khadija Elbedweihy, Essam El-Saadi
Country: Egypt
PraxiLabs aims to provide equal opportunity for an enhanced STEM education to students everywhere, by providing an immersive lab experience through 3D interactive virtual simulations of science labs that are accessible, usable, and affordable for educational institutions and students alike.
Sandoog
Entrepreneurs: Ahmed Malik, Mustafa Al Obaidi
Country: Iraq
Sandoog provides tech-based solutions for last-mile delivery and logistical issues in Iraq and beyond.
Searchie
Entrepreneur: Harvey Bennett
Country: UAE
Searchie is a talent acquisition platform that helps employers source, screen, and shortlist candidates by augmenting the skills of the flexible recruiter network with psychometric AI.
Seez
Entrepreneurs: Tarek Karbit, Andrew Karbit
Country: UAE
Seez is a mobile application that simplifies the process of car purchases by providing a transparent AI-powered search engine. The time allocated for car hunting is majorly reduced through this app.
Latest Business
Intelligence Report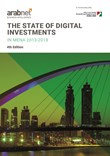 Latest Report
The State of Digital Investments in MENA 2013-2018 Report
View Report
;