Solar-Powered Water Pump Wins Startup Weekend North Lebanon
Back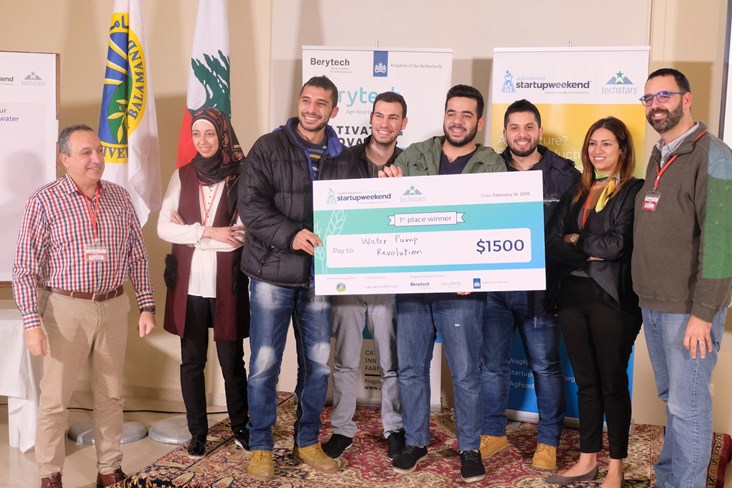 The Startup Weekend North Lebanon took place at Balamand University, Koura campus on February 16- 18, 2018. The weekend was dedicated to solving challenges in the agriculture, food and water sectors. Over 50 passionate and enthusiastic participants from diverse backgrounds including engineering, agriculture, marketing, business, design, and technology, signed up for the challenge forming teams around exciting startup ideas.
During the weekend, the teams worked to turn their ideas into business models with the help of the mentors who made themselves available to answer questions and help the teams tackle the different challenges of their business model. Workshops, including pitching and business model canvas, helped the teams channel and organize their ideas to turn them into attractive pitches.
The twelve teams pitched their ideas to the jury on the last day. The 1st prize of $1500 went to Water Pump Revolution while the second prize of $1000 went to Clean 2 O, and the 3rd prize of $500 went to Très Propre.
On top of the cash prizes, winning teams will receive incubation and business support from Berytech and support to prepare them to participate in the Agrytech Accelerator funded by the Embassy of the Kingdom of the Netherlands in Lebanon and Berytech.
The pitched ideas included:
Water Pump Revolution - a solar powered water pump.
Clean 2 O - a product that works on filtering and purifying water by killing bacteria in it.
Très Propre - a platform that guides farmers to improve the production quality of apples.
WaterTech - a device that turns humidity in the atmosphere into irrigation water.
Smart Flow - a platform that analyses and optimizes the water system through sensors on pipes.
Advanced Greenhouse - a smart greenhouse that uses UV plastic panels that gather rainwater saving space and energy for farming.
Save to Win - a platform that uses a gamification approach to decrease water usage via sensors on faucets.
Mushro-sense - a mushroom farming solution using bio compost in sensor equipped rooms.
Milky Truck - an application that connects customers to producers of fresh milk delivered in glass bottles.
Internet of Plants - a platform that used sensors to schedule pesticide and fertilizer usage.
Green Compost - a solution that uses waste from vegetable markets to create organic compost.
Chill and Grill - an environmentally friendly bbq which saves time and resources for restaurants and individuals
Latest Business
Intelligence Report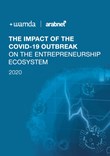 Latest Report
The Impact of the COVID-19 Outbreak On The Entrepreneurship Ecosystem
View Report
;