Meet the Startup Battle Finalists at Arabnet Riyadh 2018
Back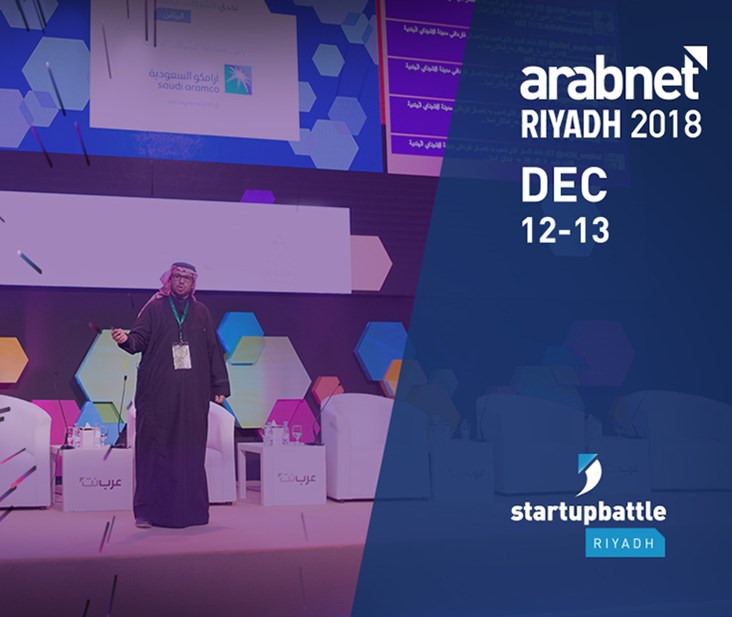 The Startup Battle, sponsored by Riyad Bank for its 3rd year, aims to showcase the best of regional startups to an enthusiastic crowd of investors, incubators, media and digital professionals, as well as connect entrepreneurs with the digital world.
We have received applications from more than 100 entrepreneurs and startups. After careful deliberations, 10 finalists (and 5 runner-ups) have been chosen to take the stage and pitch their innovative ideas.
The top 3 winners of the Startup Battle this year will be flown to the Arabnet Digital Summit 2019 for a chance to compete in the Startup Championship and win a $20K cash prize, along with in-kind prizes and an acceleration scholarship in Silicon Valley.
Hurry up and register today to catch all the amazing pitches!
Meet the Finalists
AbuCash

–

Founder: Mark Quevillon Country: KSA
AbuCash is a mobile application that allows users to send money or gift cards (easily redeemable) to anybody in the world via text.
Artisia
–
Founder: Luluwa Alsoudairy Country: KSA
Artistia is an online marketplace that carries a collection of all that is creative and new of local brands from Saudi and beyond. Users can find the latest local and international trends on the platform which are uniquely created by passionate visionaries.
Bakala
– Founder: Myriam Awad Country: Lebanon
Bakala is a SaaS business intelligence tool that provides Fast Moving Consumer Goods companies with real-time access to analytics on market shares, distribution, pricing, promotion and much more. FMCGs can accordingly make better and faster business decisions to improve their product, supply chain, distribution, and sales.
Homoola
–
Founder: Ziyad Alhomaid Country: KSA
Homoola is a tech-powered transportation solution company connecting customers who want to ship (shippers) with the service providers who deliver (carriers) by offering them an easy way to connect and perform complete transactions.
My Own Box
– Founder: Talal Alzayed Country: KSA
My Own Box provides online shoppers with a customized box in which all their online activities are stored by the requested representative. My Own Box owners avoid the hassle of waiting for the products and following up on the transactions.
Nakheel
– Founder: Mohamed Khalil Country: Bahrain
Nakheel is a cutting edge IoT solution, powered by artificial intelligence, for early detection of red palm weevil that infects and silently destroys palm trees.
TAGitGames
– Founder: Mohammed Altayyar Country: KSA
TAGit is a gaming application that creates challenges for people to complete. Users compete with each other and try to win as many challenges as they can in order to win the monthly rewards.
UnitX

– Founder: Kiran Narayanan Country: KSA
Based at KAUST (King Abdullah University of Science and Technology), UnitX provides the most advanced computing applications to the local industries in Saudi Arabia and MENA. With recent technological advantages in SC hardware and software architecture, industrial SMEs and large enterprises receive cost-effective supercomputing solutions.
Upskillable
– Founder: Timothy Abbott Country: KSA
Upskillable is an online platform that takes the guesswork out of applicant selections and employee developments. They automate the job applicant screening process so organizations can rapidly determine who the most suitable candidates are to interview.
Wursha

– Founder: Ismail Abdelkadir Country: KSA
Wursha is a website that provides information and offers about car maintenance workshops in the city and allows the user to book and evaluate them.
Meet the Runner-ups
AppointMe

– Founder: Abdullah Almarzooq Country: KSA
AppointMe is a mobile application that offers a range of smart solutions to make appointment bookings easier and more modernized. With the app, users can track, book, and review the nearest venues available.
Quest 360º

– Founder: Umer Anwar Country: KSA
Quest is a local business discovery platform providing VR inside views and 360º images of listed businesses and places, in addition to business profile, map and navigation.
Nutribox Healthy Living

– Founder: Noora AlAskar Country: Kuwait
With a re-imagined interface, Nutribox is an interactive bilingual healthy-living coach that connects users to a curated marketplace of healthy food personalized to their health needs, while simultaneously connecting them to a community of specialized healthy-living experts who will help achieve their goals.
Spike

– Founder: Ziad Alame Country: Lebanon
Spike is a mobile assistant that helps diabetics better manage their diabetes. It monitors the patient's daily behavior and jumps in with reminders and tips when needed about insulin, food, activity, etc. Additionally, Spike stores the patient's data for further analysis and/or sharing with doctors and caregivers. They have recently won the Seedstars Beirut Competition.
Dawaai
– Founder: Nassim Midani Country: Lebanon
Dawai App is a digital medication companion specifically designed to be around the patient. Its objectives are to improve medication intake, enhance patient engagement with personal health, and diminish drug administration errors.
Latest Business
Intelligence Report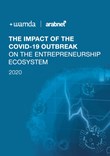 Latest Report
The Impact of the COVID-19 Outbreak On The Entrepreneurship Ecosystem
View Report
;