Meet the 2018 Ideathon Finalists Heading to Arabnet Riyadh
Back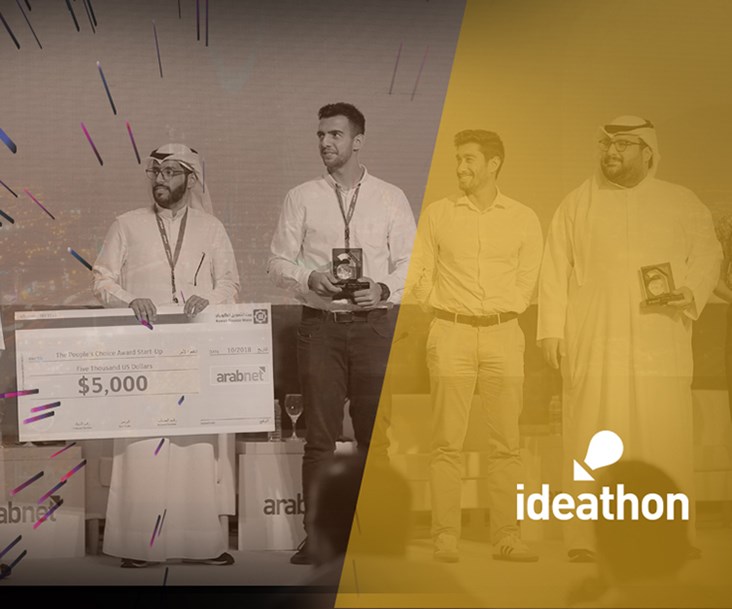 Sponsored by NCB for the 4th consecutive year, the Ideathon competition aims to showcase the best of regional entrepreneurs with great ideas to an enthusiastic crowd of investors, incubators, media and digital professionals, and connect them with the latest developments in the digital world.
This year, 10 finalists (and 3 runner-ups) have been chosen to take the stage for a chance to win up to $2500 to help convert her/his idea into an up-and-coming startup. The selection was based on the following criteria: value proposition, target market, competitive advantage, business model, and innovation.
Make sure you register to the largest Arabnet Riyadh event yet and watch your favorite ideas on stage.
Meet the Finalists
Tatbiq Mahzouz
Entrepreneur: Abdullah Aljaber – Country: KSA
Tatbiq Is a Survey App that collects users' reviews regarding a service or product provided by the organizations interested to their views.
Hjizli
Entrepreneur: Elias George Ghandour Maalouf – Country: Lebanon
Hjizli is an intelligent AI scheduling software that manages your appointments.
Mishwari
Entrepreneur: Fahad AlRifae – Country: KSA
Mishwari is a platform that collects all the various transportation services in one place. The user can choose among them according to cost and location.
Naghris
Entrepreneur: Khalid Ali Almarhabi – Country: KSA
Naghris is a smart platform that helps educators instill core values in youth.
Rado
Entrepreneur: Layla Al Refaee – Country: KSA
Rado is an app used to read CT and MRI images allowing radiologists to accordingly give medical reports.
BLITZ
Entrepreneur: Mohammed Naveed Iqbal – Country: KSA
BLITZ is a mobile application that allows users to save time on walkable distances by ordering scooters for their small commutes.
Easy Buying & Investment
Entrepreneur: Muhammad Ashraf – Country: KSA
Easy Buying & Investment is a platform that provides investment opportunities to multiple parties; the general public becomes an investor, can buy EMI, and get businesses.
CamArt
Entrepreneur: Naeem Mansour Mansour – Country: KSA
CamArt is an online platform that gathers professional photographers in one place for people to use their services.
Robo-Wash
Entrepreneur: Sara Alelaiwi – Country: KSA
Robo-Wash is a robotic window cleaner able to reach different surfaces from edge to edge. People will no longer have to worry about high, out of reach windows.
Smart Stroller
Entrepreneur: Reeham Alharbi – Country: KSA
Smart Stroller is a mobile application that helps parents rent smart strollers anywhere they are.
Meet the Runner-ups
Tofli
Entrepreneur: Eman Saed ALjahni – Country: KSA
Tofli is a mobile application that allows parents to follow up on their children's news, activities, and photos whenever they are away.
Mosawir
Entrepreneur: Ibrahim Almuqrin – Country: KSA
Mosawir allows users to book any professional photographer in a short period of time.
Money Transfer
Entrepreneur: Wasan Adel Alrashed – Country: KSA
Money Transfer is a mobile app that facilitates money transfer processes.
Latest Business
Intelligence Report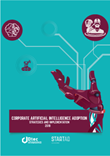 Latest Report
Corporate Artificial Intelligence Adoption Strategies and Implementation 2018
View Report
;