Flat6Labs Beirut Graduates 8 New Startups in Its 3rd Demo Day
Back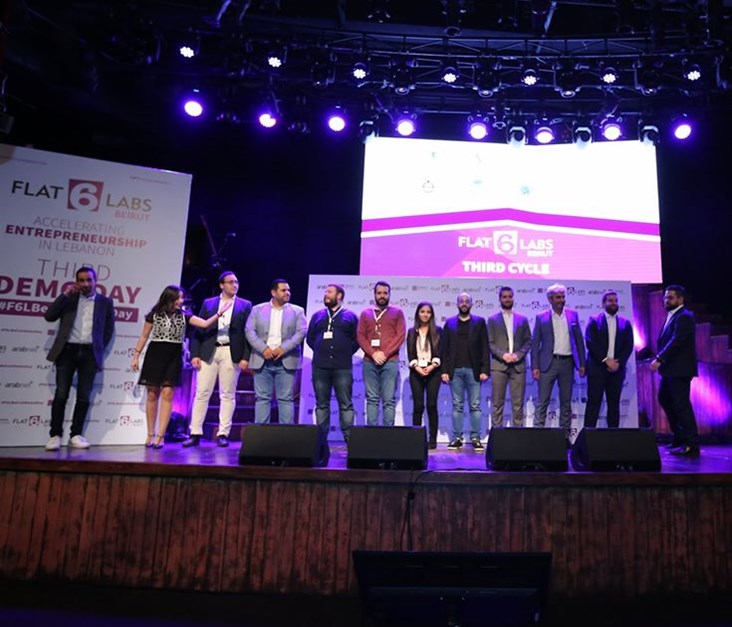 Flat6Labs Beirut, Lebanon's regional startup seed program and early stage fund, hosted its 3rd Demo Day at Music Hall in Beirut on the 17th of April. The Demo Day introduced 8 new startups from Flat6Labs Beirut's seed program.
This event was designed to showcase the graduating startups, acting as a platform for founders to present their products and services to a select audience of potential investors, the media and the greater business community. It also provides the startup founders with business development, networking, and scaling opportunities.
Launched in 2017 in partnership with ArabNet and approved by Banque du Liban under Circular 331, Flat6Labs Beirut is set to support and invest in more than 100 Lebanese startups over the next 5 years through its $20M seed program and early-stage fund.
The 3rd Flat6Labs Beirut Seed Program cycle, which commenced on December 10th, 2018, welcomed 8 new startups tackling solutions across an array of industries including fintech, foodtech, greentech, IoT, SaaS, and on-demand platforms.
All startups have technology at their core and showcased their product to potential investors, the media, and the greater business community. Flat6Labs Beirut supports and invests in promising Lebanese startups with innovative and fresh ideas.
Each team goes through several stages before they are selected to become a fully developed startup. Once inducted into the program, each startup has unlimited access to Flat6Labs Beirut's network of mentors, investors, consultants, and experts. They also have the privilege of using the Flat6Labs Beirut office space as their own, where they are surrounded with a network of mentors, consultants, investors, business workshops, training sessions and perks, amongst many others.
The graduation of the 3rd batch of startups represents the company's aim to accelerate the growth rate of Lebanese startups and provide a steady pipeline to the rapidly-growing Lebanese venture capital ecosystem.
"With 8 startups graduating from its 3rd Cycle, Flat6Labs Beirut would have incorporated 26 new Lebanese SALs within its 18 months of inception. Supported by BDL's circular 331, our program has proved to fill in an important gap in the Lebanese startup ecosystem, and is a powerful contributor to the innovation pipeline in the Lebanese startup ecosystem. We look forward to supporting our startups and many more through their journey in Lebanon, and beyond." said Hany Al-Sonbaty, Chairman of Flat6Labs.
Omar Christidis, CEO of ArabNet said, "We are thrilled that Flat6Labs is graduating their 3rd cycle of startups, has helped create 26 new companies driving the Lebanese economy forward. We look forward to creating more companies in the coming years."
Here are the 8 graduating startups that showcased their products and services during the 3rd Flat6Labs Beirut Demo Day:
Anachron:

Offers banks and financial institutions a roboadvisory software service that personalizes the institution's investment advice for the masses.

AkelTech:

Offers quality fast food served hot and fresh through high-tech vending machines.

BeamBot:

Autonomous control to optimize operation costs and security of warehouses and office buildings

Binary Analytics:

Boosting company performance through real-time customer reviews and gamified learning.

KonChef:

Mouthwatering mealkits delivered to your doorstep

Life Lab:

Designs and deploys fully-automated, climate-controlled vertical indoor farming technology.

Mr. Grocer:

A digital platform for instant grocery delivery from nearby supermarkets.

Speetra:

Bespoke 3D printed fashion items intricately designed for a perfect fit.
Flat6Labs Beirut will launch its 4th Cycle in May 2019 and has an open application process, allowing founders to apply at any time to receive feedback and enhance their selection opportunities for the upcoming cycle. Founders can apply here.
Latest Business
Intelligence Report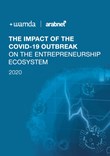 Latest Report
The Impact of the COVID-19 Outbreak On The Entrepreneurship Ecosystem
View Report
;