Darwazah Startup Accelerate 2019 Will Celebrate Student Innovators at Demo Day
Back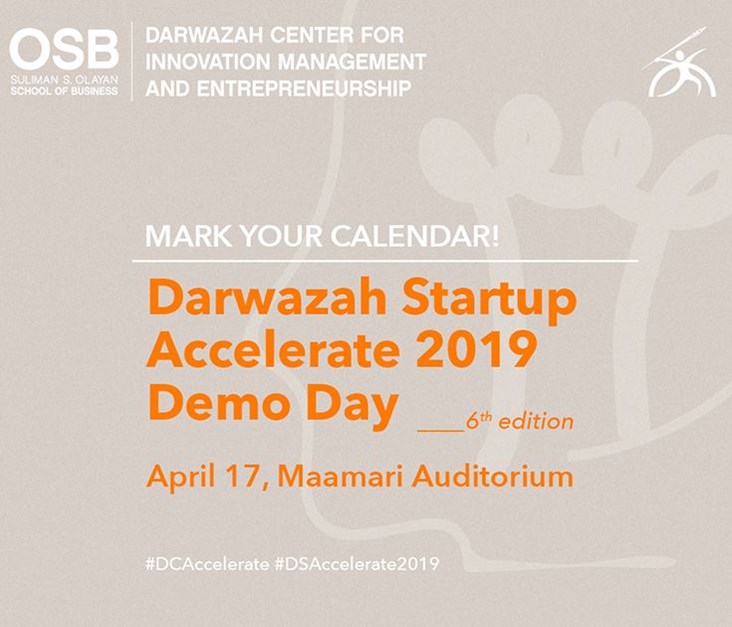 For the 6th year in row, the Darwazah Center for Innovation Management and Entrepreneurship at the Olayan School of Business, AUB is organizing the Darwazah Startup Accelerate 2019 (DSA) Demo Day.
More than 80 teams applied to the competition with innovative ideas, and 2 will be announced as winners at Demo Day, happening on April 17, 2019 at the Maamari Auditorium, and will be awarded $10K each to continue developing and launching their venture.
The Competition was launched beginning December 2019, during which students went through ideation sessions, 2 boot camps, 3 shortlisting phases, were mentored by top notch experts. 8 teams made it to the final stage and will first present their final pitches in front of a high caliber jury on April 8. Then, they will take the Demo Day stage on April 17 to pitch for the 1st time in front of a public audience.
Eddy Maroun, co-founder of Anghami, the Lebanese-based music streaming service, will be sharing his exciting entrepreneurial journey during a fireside chat during the day. In 2013, Eddy was selected as the Endeavor high-impact entrepreneur, Lebanese Top Entrepreneur in 2012-2013 and was listed in Lebanon's Forbes Top 100 in 2018.
Lama Abi Mosleh, an AUB graduate, a food technologist and a "healthy food freak" will be the featured early stage entrepreneur at the event. Abi Mosleh launched Nutshell, an all-natural nut butter startup after taking the Darwazah Center's Startup Acceleration Practicum course. She will share her story on why she started Nutshell, how she expanded her business and what challenges she faced in her journey.
"The Darwazah Center, which was originally founded by a generous donation from the founder of Hikma, a multibillion pharmaceutical company, will be honored to have a representative at the Darwazah family," Said Darwazah, the Hikma Chairman who will give the annual welcome speech and give out the awards.
Dr. Bijan Azad, the director of the Darwazah Center commented on this year's experience, "Over the years, and particularly this year, students' ideas keep maturing. We are seeing more quality participation. Therefore, we are committed to encouraging student entrepreneurs."
He added, "We see our bootcamp giving a flavor of a real entrepreneurial life to come: so if you are easily discouraged or not open to pivoting, it may not be the right path for you. But for others it could be the destined path on the way to reaching a MENA Steve Jobs status."
Registrations to attend the Demo Day in open for all.
Latest Business
Intelligence Report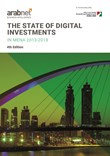 Latest Report
The State of Digital Investments in MENA 2013-2018 Report
View Report
;