Applications Open for the Arab Entrepreneurship Rally 2019
Back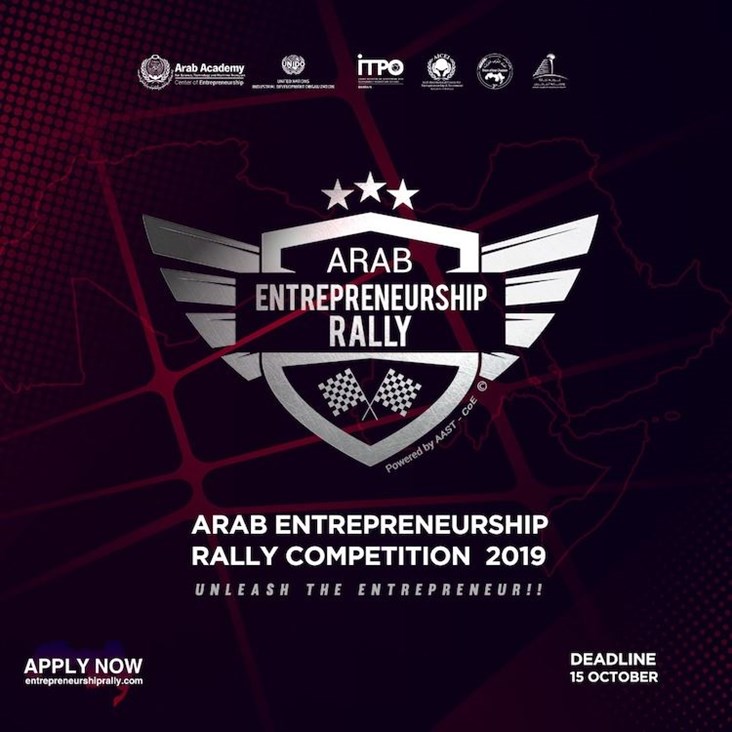 The Arab Entrepreneurship Rally competition is jointly organised by the UNIDO Investment Technology and Promotions Office (ITPO) in Bahrain; the Arab International Centre for Entrepreneurship and Investment; the Arab Academy for Science, Technology and Maritime Transport; the Union of Arab Chambers; and the Bahrain Chamber of Commerce and Industry.
The Competition is being organized concurrently as part of the Arab Business Owners Investors Conference and the World Entrepreneurs Investment Forum 2019; that are to be held in Bahrain on November 11th to 13th, 2019.
The Competition will incentivize any Arab students in a university, especially students from the Arab Region to participate in submitting their innovative business ideas with the opportunity of having it reviewed and recognized by designated experts. The Competition, through its sponsors and partners, will award students for their efforts and play an active role in inspiring and unleashing the spirit of innovation and entrepreneurship whilst facilitating the provision of support services to convert these ideas into action.
The Arab Entrepreneurship Rally aims to engage and promote entrepreneurship amongst Arab youth by exposing them to the entrepreneurial culture and ecosystem from an early age. With this in mind, the Arab Entrepreneurship Rally is a competition designed to encourage and assist all Arab students in a university to convert their innovative business ideas into start-up entrepreneurs. The competition will provide the students with an opportunity to make a positive impact on society through technological innovation, whilst contributing to their own economic benefit.
Teams will be given the opportunity to submit their innovative business ideas and supporting video in any of the following areas: Agri-tech, 4th generation industrial innovations, programming and application, renewable energy technology, and smart tech.
During registration, participating teams will be required to submit their Business Plan Model Canvas accompanied by a 3-minute video that briefly explains their innovative business idea or start-ups.
The top team from each of the 22 Arab countries will be shortlisted and invited to nominate ONE (1) team member to take part in an EDIP1 boot camp to be held in Bahrain from the 7th to the 9th of November. The boot camp will offer the short-listed teams an opportunity to work with experts from the various partners on fine tuning their "business plan" and improving their pitching skills for the final VIP judging.
Latest Business
Intelligence Report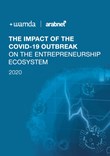 Latest Report
The Impact of the COVID-19 Outbreak On The Entrepreneurship Ecosystem
View Report
;