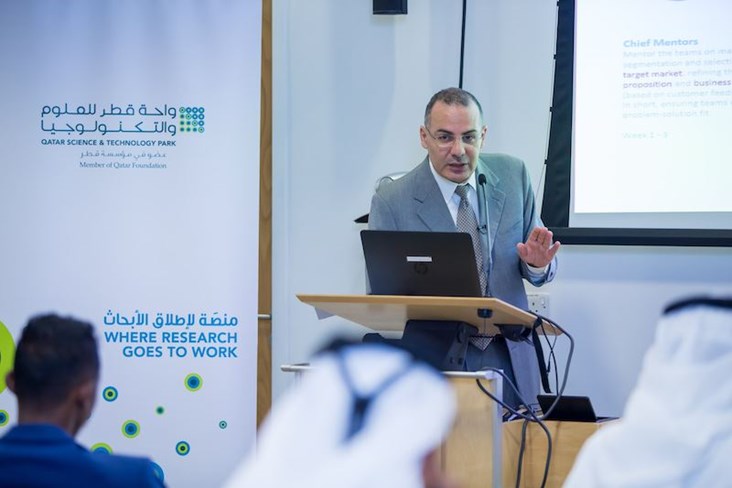 Qatar Science & Technology Park (QSTP), part of Qatar Foundation Research, Development, and Innovation (QF RDI), has recently launched cycle eight of its flagship accelerator program, XLR8, which aims to help aspiring tech entrepreneurs transform ideas into products with the potential to make a commercial impact.
The eighth cycle of the intensive 10-week training and mentorship program – a key element of QSTP's mission to foster a dynamic tech innovation and entrepreneurship ecosystem in Qatar – welcomes the contestants of season 11 of Stars of Science, Qatar Foundation's popular edutainment reality TV show, as part of this cycle's cohort.Established in 2008, Stars of Science inspires and empowers Arab youth to implement creative solutions to regional problems through science, technology, and innovation.
Hayfa Al-Abdulla, Innovation Director, QSTP, said: "We welcome this cycle's exceptional group of budding entrepreneurs and we are particularly proud to have aspiring Stars of Science contestants join our program. We look forward to working with these brilliant and innovative young minds, and seeing them take their first steps towards successful entrepreneurial journeys here at QSTP.
"The XLR8 program has had a really positive impact in bolstering the innovation ecosystem in Qatar, as demonstrated by the number of startups who have emerged from the program, some of whom have succeeded in growing their businesses, and are capturing opportunities beyond the local market."
Under the supervision of a leading network of 30 mentors during the XLR8 program, Stars of Science candidates will join 20 teams – who have qualified for this cycle – to learn how to develop their idea into a prototype, capture customer traction, pitch to investors, and develop their presentation skills. At the end of the program, on the Demo-Day, teams pitch their ideas in front of a live audience that includes potential investors.
The XLR8 program features three modules. The first 'Product-Market Fit' module helps participants identify their target market, design an early prototype, and solicit feedback to revise it as needed; while the second 'Customer Traction' module enables entrepreneurs to assess whether the market is large enough to sustain a startup. The third and final module, 'Attracting and Pitching to Investors,' trains entrepreneurs on how to attract early stage investors and additional investment to grow their startups.
A total of 20 startups have emerged from XLR8 so far, securing support to launch their startups and enter the commercial market. Several of these have managed to expand beyond Qatar, and have made their mark in international markets such as China and the US.
Since its inception, XLR8 has attracted over 100 teams and more than 300 participants, who have received guidance from mentors and a vast local and global network of entrepreneurs, startup founders, and industry expertswith real-life experience.
Learn more about QSTP's XLR8
Latest Business
Intelligence Report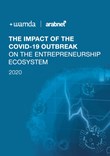 Latest Report
The Impact of the COVID-19 Outbreak On The Entrepreneurship Ecosystem
View Report
;