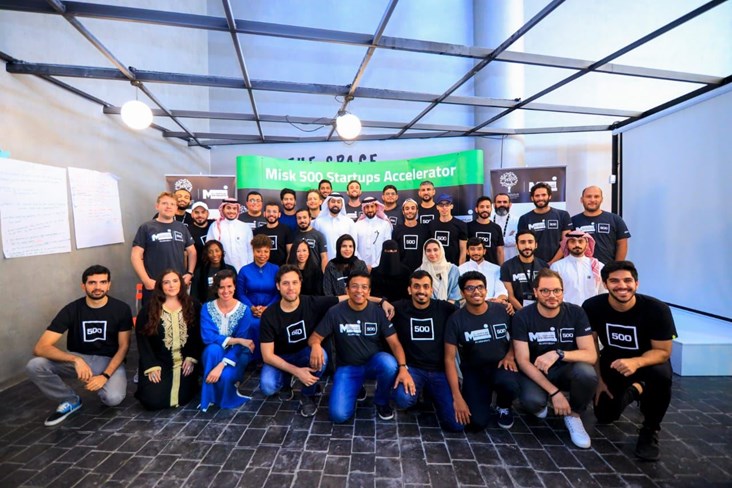 The Misk 500 Accelerator program - a collaboration between early-stage venture fund and seed accelerator 500 Startups and Misk Innovation, the Saudi non-profit foundation devoted to developing Saudi youths - have recently revealed the 20 participating companies in the program's second cohort.
Currently underway in Riyadh, the program's 'Batch 2' comprises a diverse group of startups that span the MENA region, including Saudi Arabia, Egypt, United Arab Emirates, Bahrain, and Jordan. Those startups are building technologies and products that impact B2B, B2C, E-Commerce, FinTech, EdTech, HealthTech, IoT, robotics, artificial intelligence, SaaS, and messaging services.
A glance at the 20 startups:
XCUTE, a freelancing platform that focuses on high quality freelancers in areas such as design, IT, and translation.
OTO, a solutions provider operating in the logis-tech industry. OTO's products allow retailers to convert their offline stores to online fulfillment centers.
Hulexo, a SaaS company whose services help meal planning companies to entirely automate their operations.
Funnelll, a no-code/low-code platform that enables companies to build and run SaaS products and online businesses, specifically to acquire, engage, and convert customers.
Simplifai Labs, an AI-powered marketing platform that targets micro moments - the instance of a person reflexively turning to a device to act on a need to learn or buy something. By combining image, sentiment and emotional recognition, the platform allows brands to reduce their digital marketing wastage by 30% and increase brand safety and communication relevancy by 99%.
Tee Arabia, an online customizable clothing store that allows users to create and produce their own designs.
YallaParking, a subscription-based parking space marketplace targeting individuals, businesses, and fleet managers.
Akalati, a food app marketplace for parties, events, and gatherings targeting corporates and individuals.
IN YOUR SHOE, a footwear producer and ecommerce platform focusing on creating diverse statement products.
WorkHint, a web platform that connects companies with independent management consultants on demand.
Spareslab, a digital procurement platform for industrial equipment and component parts focused on the shipping industry.
Trteeb, a marketplace for thobe tailors.
Greenish Co., an ecommerce website focused on healthy and organic food products.
ESAR إيسار, a peer to peer car rental marketplace.
The Scalable CFO, an online platform that aims to leverage AI and Blockchain to match independent accredited finance professionals to SMEs.
El-MAWKAA, an intelligent marketplace that connects construction companies with construction material suppliers.
TechieMatter, a recruitment portal focused on tech talents with a proprietary vetting system.
Ordera, a mobile application that allows people to order coffee and breakfast for later pick up; the app also includes the option of having the items delivered to your car.
Telp, a concatenation of 'Teach' and 'Help', is an app that allows users to find and book qualified tutors.
StyleNow, an on-demand beauty service that beauticians with customers.
In addition to providing a Silicon Valley-style curriculum, mentors, and resources, 500 Startups will pour a $50k investment in each participating company from its regional fund, 500 Falcons, in exchange for 7% equity. This raises the total number of investments by the fund to 120 companies from the MENA region.
In light of the announcement, Sharif El-Badawi, Managing Partner of 500 Startups MENA, commented on the significance of the Saudi market to the wider region. "As the region's largest economy, the kingdom is a strategic market for us and for the MENA region," he said.
On his part, Osama AlRaee, Director of Entrepreneurship at Misk Innovation, added that the program's aim is "to bring to Riyadh the most innovative, early stage tech startups in the MENA region," before concluding that, "ultimately, we hope that these startups thrive in Saudi and the region, creating a positive domino effect that attracts more talent, capital, and resources that strengthen the Saudi tech ecosystem."
The program, which kicked off in September, is scheduled to conclude with a Demo Day on December 3, 2019.
Latest Business
Intelligence Report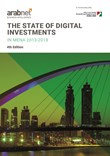 Latest Report
The State of Digital Investments in MENA 2013-2018 Report
View Report
;