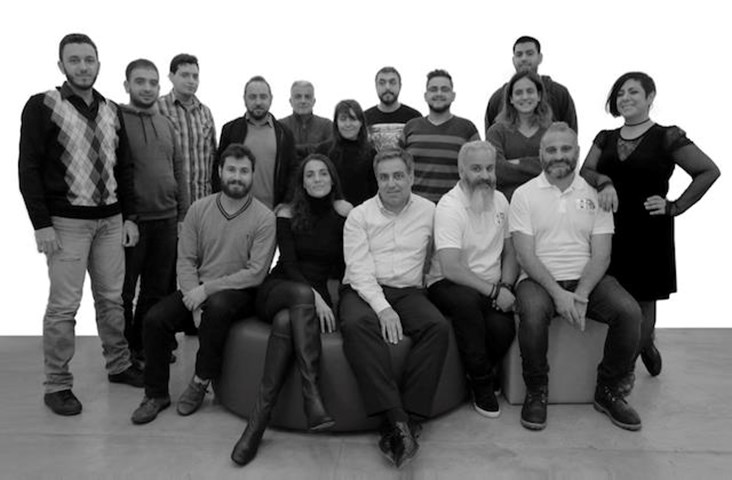 Flat6Labs Beirut, a startup seed program and early stage fund, hosted its very first Demo Day during ArabNet Beirut 2018. The Demo Day introduced the 10 startups from Flat6Labs Beirut's first seed program cycle, which supported a diverse group of entrepreneurs. The very first Flat6Labs Beirut Seed Program cycle, which commenced on 13 November 2017 and lasted for the duration of 4 months, welcomed 10 new startups tackling solutions across an array of industries including hardware, fintech, edtech, adtech, hospitality, video production and enterprise solutions.
Flat6Labs Beirut is a startup Seed Program and Early Stage Fund investing in 100+ Lebanese startups over the next 5 years. Flat6Labs Beirut, in partnership with ArabNet, aims to accelerate the growth rate of Lebanese startups and provide a steady pipeline to the rapidly- growing Lebanese venture capital ecosystem. Through its presence in 5 cities in MENA and its expansive network of partners, Flat6Labs Beirut provides Lebanese entrepreneurs with the scaling opportunities and market access they need to grow regionally and internationally.
The Demo Day is designed to showcase the graduating startups, acting as a platform for founders to present their products and services to a select audience of potential investors, the media and the greater business community, as well as to provide them with business growth, networking and scaling opportunities.
Meet the 1st batch of graduating startups:
Buildink
Buildink specializes in 3D printing of cement material, providing printing services through an online platform, where customers upload their designs to have them printed. They also collaborate with engineering, contracting, and real-estate corporations where they can play a critical role in their acquired projects.
Buildink aims to pioneer cement 3D printing in the MENA region, one step head of the traditional building approaches, by constantly bringing new technologies and engineering innovation to the market.
FinConnect
Finconnect provides next generation financial messaging solutions for institutions, banks, clearing houses, as well as non-finance institutions and corporations with a focus on SWIFT Financial messages.
FinConnect provides the know-how and specializes in business, technical assistance and consultations on SWIFT ISO20022 messages and other sections.
Flickset
Flickset is a transparent, standardized platform that o ers a variety of filming location spaces, supported by production services that facilitate photo and video shoots.
Flickset aims to be a one-stop platform that transforms the tedious and costly production process to an e icient and automated one. With Flickset, our clients are confident that we know the industry and that we can o er production companies what they need while respecting host spaces.
Katana
Katana technologies is a Lebanese technology startup that provides Internet of things (IoT) solutions as a service in multiple business verticals. Their solutions include modular edge devices, so ware components, connectivity, and cloud services for an affordable monthly fee. Katana is based in Beirut-Lebanon and has offices in Hong-Kong and Shenzhen in China.
Let'sGrant
Let'sGrantis a peer-to-peer lending platform for personal loans that matches borrowers and investors, simplifying the process of applying and receiving a loan.
Lending procedures in the Middle East can be frustrating and time consuming, with several weeks to get a loan approval, with limited terms and volumes of paperwork.
Harnessing technology, our peer to peer platform can connect borrowers and investors faster and cheaper than existing banking services.
Lululittle
lululittle publishes personalized children books inspired by cultural themes. The books are customized and ordered on lululittle's website then sent out to printing partners, where the books are printed and shipped to the customer's doorstep.
lululittle's easy to use platform enables the users to preview, customize and purchase their personalized books in a few minutes. Our engaging books make children central to the stories in which the main hero is adapted according to their skin tone, hair color, name, gender, date of birth, country of origin, etc.
A proprietary personalization so ware is set in place to enable and enhance the personalization experience on the website. A print-on-demand technology makes each unique book easy and relatively cheap to produce.
Ouda w Dar
The growth of short-term booking platforms like Airbnb, Homeaway and TripAdvisor has been disruptive, with many non-hoteliers seeing this as an opportunity to make extra money, despite the difficulties of hosting. Hosts are becoming hoteliers without the hospitality know-how, causing guests to miss out on the full experience.
Ouda w Dar has identified these issues and was quick to bridge the gap in short-term rentals by catering to both: hosts and guests. We provide hosts with channels to increase their revenue, and services to alleviate the hassle of managing the daily operations. We also allow guests to focus on their vacation by giving them easy access to suite of on-demand concierge services.
Personafier
Personafier gathers information from real people profiles to deliver target persona's verified behaviors and interests. Using Personafier gives brands qualitative research analytics, in real-time at an a ordable price. This helps them create better engaging content, follow trends and events, and spend less on qualitative research. Persona- based marketing is now be backed by research, validating brainstorming session results.
Schedex
Schedex is a scheduling platform that provides a seamless and flexible scheduling experience for managers and employees of shift -based companies. Schedex integrates all the business aspects of the company into employee preferences to automatically generate and respond to changes to the schedules with the click of a button.
Schedex saves time for managers by intelligently automating the process of creating schedules. It also saves money for the company by optimizing labor cost, while creating a productive workplace for the employees through efficient and fair allocations of work shifts.
SpicaTech
SpicaTech's vision is to convert kids from being digital content consumers to digital producers. We believe in the impact of teaching kids 21st century skills including coding, arts and digital production of games.
The gaming industry is projected to hit 100 billion US dollars in 2018, and SpicaTech aims to amplify the skillsets of the next generation of entrepreneurs in MENA. SpicaTech understands the complexity of creating a video game and wants to capitalize on the passion for gaming to motivate kids to create their own games. Using flow methodologies and project based learning, SpicaTech has trained and validated its courses to over 300 students o line in order to perfect the content and quality of the courses provided online.
Latest Business
Intelligence Report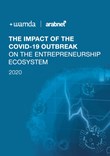 Latest Report
The Impact of the COVID-19 Outbreak On The Entrepreneurship Ecosystem
View Report
;