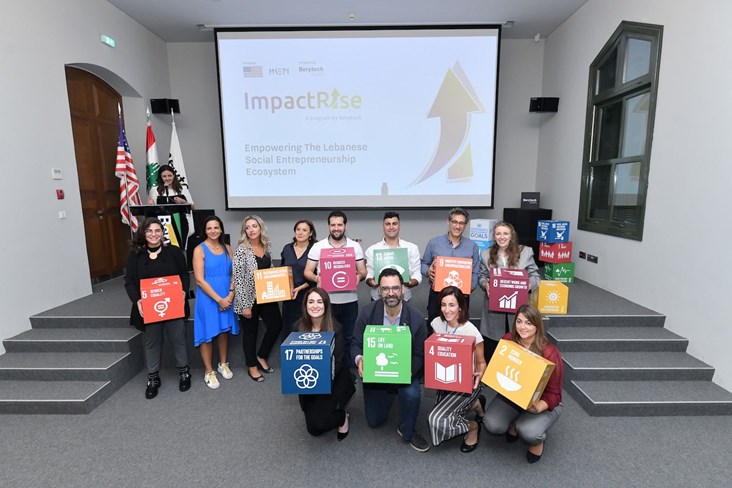 Berytech recently announced the launch of Impact Rise, a social entrepreneurship scale-up program targeting early stage startups with products or services that have a promising social or environmental impact.
Over a period of 2 years, the program will afford 15 social entrepreneurship startups from Lebanon with exposure, business development, grants, access to markets and funding opportunities in order to enable them to sustain themselves, grow regionally and internationally.
Namely, Berytech has planned for capacity building workshops and trainings that will include technical assistance, field visits, group workshops, one-on-one business clinics, and support in investment readiness. Startups will also benefit from customized coaching and mentoring sessions; Berytech is already establishing a network of 30 impact experts to this end.
"We are setting up the adequate infrastructure by first training the coaches and mentors, then choosing promising social enterprises, providing them with capacity building and training, offering free incubation with an array of services, providing seed money support to develop prototypes, and finally giving them the chance to grow through connections with investors," explains Krystel Khalil, Berytech's Director of Programs.
Other benefits include funding vouchers - worth up to $9500 - to finance business development and marketing activities, access to a coworking space desk at one of Berytech's innovation parks, as well as access to Berytech's ecosystem, which comprises a community of fellow startups and entrepreneurs, more experts, more workshops and networking events, funding companies, and the media.
Social Entrepreneurship Needs Support
Social entrepreneurship is becoming increasingly popular. Deloitte's Human Capital Trends 2018 survey concluded that organisations are being increasingly judged on the basis of their impact on society at large. In fact, 77% of respondents rated citizenship and social impact as a critical factors in their perception of businesses, while 86% of millennials said that the success of a business should not be strictly tied to financial performance.
Yet social entrepreneurship is more difficult than any other form of entrepreneurship according to Forbes, which cites low financial returns - "often much lower than that of the regular entrepreneurial world" - as one of the major hurdles.
"Social entrepreneurship is essential to the Lebanese economy and plays a major role in creating and sustaining a better socio-economic environment, however it needs a proper ecosystem to grow where social innovators can be mentored, financed and supported to scale up," explains Maroun N. Chammas, Chairman & CEO of Berytech.
Partners
The Impact Rise social innovation program is designed and managed by Berytech and funded by U.S.-Middle East Partnership Initiative (MEPI).
Berytech has partnered with international experts from the IES-Social Business School - the first business school focused on Innovation and Social Entrepreneurship for the bootcamp training as well as the train the trainer program for the coaches. The 15 trained coaches will receive certifications and will be matched with the 15 social startups to support them in their growth journey.
Berytech has also partnered with IM Capital to introduce the 15 mentors to Confideo Venture Mentoring (VM) - a service offered by IM Capital to support the growth of entrepreneurs in Lebanon. The mentors will also be matched with the 15 social startups to support them in growing their impact.
Berytech has also aligned with DOT, Arcenciel, MEPI Lebanese Alumni Association, ProAbled, Lebanese Social Enterprise Association, Makesense, Global Compact Network Lebanon, and Live Love Beirut.
How to Apply
Berytech is looking for early stage startups with a product or service validated in the market and who have not been operational longer than 2 years. The innovative product or service has to have a promising social or environmental impact, and the business and the revenue model must be sustainable with a potential for scalability.
Coaches interested in applying for the program need to have a degree in business, economics or engineering, as well as have a minimum of 3 years' experience in supporting small businesses. As for mentors, Berytech is looking for those who are impact driven and passionate about giving back, with great advisory skills and a wide range of experience.
Applications for the Impact Rise Program are open till December 2, 2019 on this link:
https://programs.berytech.org/impactrise/
Latest Business
Intelligence Report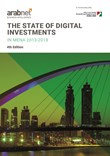 Latest Report
The State of Digital Investments in MENA 2013-2018 Report
View Report
;