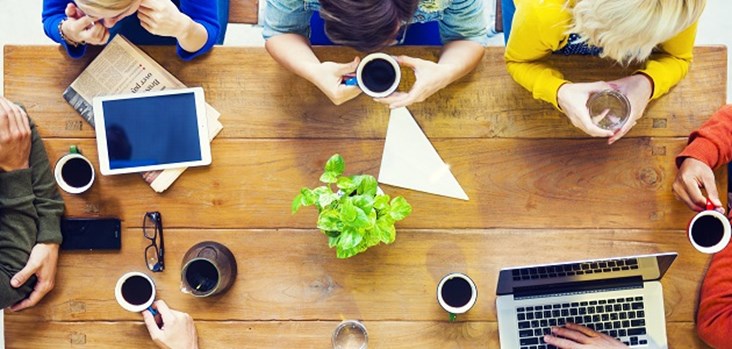 Entrepreneurs image from Shutterstock.com
----
We remember the very first ArabNet Digital Summit we held back in March 2010. Our goal was to introduce digital entrepreneurship to our audience. At that time, there were only two funds and less than 100 startups in the region. A lot has changed since then. Today, there are over 20 venture capital firms in the Middle East, hundreds of new entrants, yet still no major exits. The startup tech ecosystem, which used to be a vague concept, has now become the trend du jour to discuss.
We reached out to some of the big investors in the region and ran down the most talked-about companies to come out of recent accelerator programs and demo days to put together this list of startups to look out for in the Middle East.
Related: The Rise of the Big Fund
MySouk : With all the entrepreneurial fever going on, many budding designers and aspiring artists in MENA would be excited to start investing in their own talent. However, the rise in rental fees and the capital needed for a startup may be daunting for some. This is why Mira Mabsout, Ghassan Mabsout, Theo Ohanessian, and Karl Bachian got together a year ago and decided to build a Lebanon-based "virtual" online marketplace where artists can "rent" an online space for affordable prices. The platform allows them to promote their brands and expose their products with visual aids. Mysouk quickly went viral among aspiring artists, attracting 3,500 unique visitors in the first month of launching—a number that has eventually grown to 25,000 global visitors—with a seriously small marketing budget. Mysouk currently has 52 brands of clothes, accessories, paintings, artworks, and furniture, among others.
Melltoo : When Dubai-based Melltoo cofounder Morrad Irsane wanted to purchase a car using online platforms and classifieds, he faced major communication and trust issues. "You have no history of the buyers or the sellers. You cannot know anything about their background. It's more like an [outdated] online directory," he says. Partnering with his wife, Singaporean expat Sharene Lee, Irsane put together a team of designers and developers to create an interactive platform with social profiles and built-in instant messaging that connects buyers and sellers trading pre-owned belongings. Launched this March, the app was an instant success, garnering 35K+ downloads so far and more than 300 daily downloads.
Related: 10 Great Apps to Come Out of the Middle East

et3arraf : After Cédric Maalouf had his heart broken from a bad love experience, he decided to bounce back by signing up to a dating website, only to realize there weren't any that align with the conservative Arab culture. Viewing this as an opportunity, Maalouf developed the platform Et3arraf. It is the first online "marriage agency" and gives tips on the online dating etiquette based on the culture of each Arab country. To avoid users from abusing the platform, each applicant is thoroughly scanned before being given access to the website. With a $75,000 seed fund from Seeqnce, Et3arraf launched in Lebanon on Valentine's Day last year and quickly became a success in Saudi, Egypt, Morocco, and Jordan, with the total number of users reaching 40,000. They have recently closed a $150,000fundraising round from Lebanese and Jordanian angels, including Hala Fadel, Fund Manager at Comgest.
Jawabkom.com : Jordanian entrepreneur Raed Malhas noticed that an Arabic Q&A site similar to Quora or JustAnswer did not exist, so he decided to build Jawabkom.com, but with the added feature of providing expert-only advice. After setting up a quick trial website last October, Malhas and his partners tested it in a few countries, formed Jawabkom within weeks, and secured $250,000 through MENA Ventures. Malhas might give the impression that launching a startup is a piece of cake, but his years of experience as a serial entrepreneur—he is the co-founder of R&D Labs—has certainly come in handy with Jawabkom's quick growth. The platform currently has more than 1500 experts answering the 3500 questions posted daily. Overall, Jawabkom features over 200,000 questions on all sorts of topics, ranging from legal to religious and psychological.
Related: 10 Recently Launched Startups from the MENA You Should Know

Liwwa : When Palestinian journalist Ahmad Moor was interviewing Nobel Prize winning-economist Joe Stiglitz, he was told that, if Egypt didn't manage to create opportunity for all the young people in the country, there would be some serious problems in the future. So, Moor and Palestinian web developer Samer Atiani put their heads together, and by late 2013, they launched Liwwa, the first Sharia-compliant crowd-investment platform that pays investors a return on a regular basis according to a lease-to-own structure. Focused on small businesses in conformity with Islamic financial regulations, Liwwa incurs a 2% account service fee from investors for every repayment a small business makes. The service is available to small businesses in Lebanon and Jordan, and to investors in Lebanon, Jordan, US, and UAE. The founders' aim is to build a global company. They have recently partnered with Feesheh, a Jordanian e-commerce site for musical instruments, to increase their visibility.
Bus Pooling : After becoming victims of the well-known suffocating traffic in Cairo, Mohammad Ehab, Mohamed Nawito, and Ahmed Sami came up with Buss Pooling, a simple yet much needed idea online service that matches up customers who live and work in similar areas and who need fast and effective outlets from the daily traffic. After users pay a monthly subscription of $100, they can request a ride on one of the 15 buses available on Bus Pooling; when at least 7 riders are confirmed, the bus would be ready to pick them up and drop them off at their desired location. The startup started with less than $3,000 seed funding from AUC's incubator V-Lab, and are now looking to raise more funds to be able to scale their service network.
Want to read the rest of the article? Check it out in our next issue of The Quarterly !
Latest Business
Intelligence Report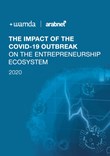 Latest Report
The Impact of the COVID-19 Outbreak On The Entrepreneurship Ecosystem
View Report
;