Vote for Your Favorite Startup Battle Finalist in Kuwait
Back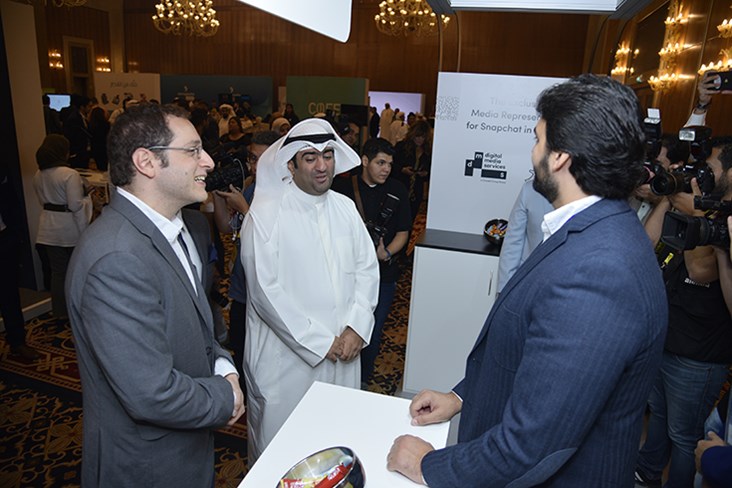 Arabnet Kuwait 2018 has kicked off and the Startup Battle finalists are going to take the stage to pitch in front of a stellar jury. You can now watch the entire battle via livestream on our Facebook page and vote for your favorite startup! The startup with the most votes will win the People's Choice Award and receive a $5,000 award.
The voting starts at 12 p.m. once every finalist delivers their pitches on stage and ends tomorrow at 4 p.m.
Meet the Startup Battle Finalists:
Friendture –
Rola Fayyad
Country –
Jordan
Friendture app is a tailored tour guide for expats and travelers to discover experiences and meet like-minded communities while traveling, based on their location and interests. It provides dynamic tools for users to create and manage their own experiences.
Gamiphy –

Aws Al-Nabulsi

Country – Palestine
Gamiphy is a user engagement platform that helps businesses acquire and retain more customers through gamification, which indicates the use of game mechanics such as the achievement bar, interactive loading screens, and so on.
Li3ib –

Khaled AlAmiri

Country – Kuwait
Li3ib is a Sports Facility Management Company that simplifies the scheduling and booking of sports facilities for both the end user and the facility partners.
Payzah –

Fahad Alghareeb

Country – Kuwait
Payzah is a mobile application supported on both Android and IOS. It facilitates the personal payment requests that occur on a daily, weekly, monthly, and yearly basis. By using the application, users will be able to pay their bills, subscribe to services, and renew subscriptions.
Plotos –

Maria Abi Hanna

Country – UAE
Created by nutrition experts, Plotos is a healthy food delivery and wellness platform that connects users with just a few clicks to healthy and wholesome food delivered right to their home or office based on their needs and lifestyle.
Salony –

Ghaydaa Abdulraheem

Country – Kuwait
Established in 2016, Salony is a platform that offers a marketplace for beauty services industry as well as cloud-based salon management system allowing beauticians to manage their offline and online business.
Scrrap –

Hassan Alanzi

Country – Kuwait
Scrrap is an automotive platform that allows users to order new or used car parts and vehicle insurance with 4 easy steps.
Swap –

Abdulwahab AlZankawi

Country – Kuwait
Swap is a money transfer application that allows friends and families to send and receive money. It ensures secure, simple, and fast money transactions.
Wajbati –

Mohammed Ahmed Yahia

Country – UAE
Wajbati gives the customers great meals for great deals; they can surf daily on the app, find their delicious menus, and buy good meals for a price deal. Besides that, Wajbati's mission is to fight food waste. The surplus of food at a restaurant, coffee shop, or bakery is sold rather than thrown away.
XR Arabia –
Mohammed Bader Alsharefee & Aishah Salem Alsharefee
Country – Kuwait
XR Arabia consists of a team of developers who work on video game and application development and design through augmented reality, virtual reality, and mixed reality.
Latest Business
Intelligence Report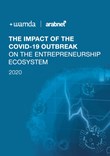 Latest Report
The Impact of the COVID-19 Outbreak On The Entrepreneurship Ecosystem
View Report
;