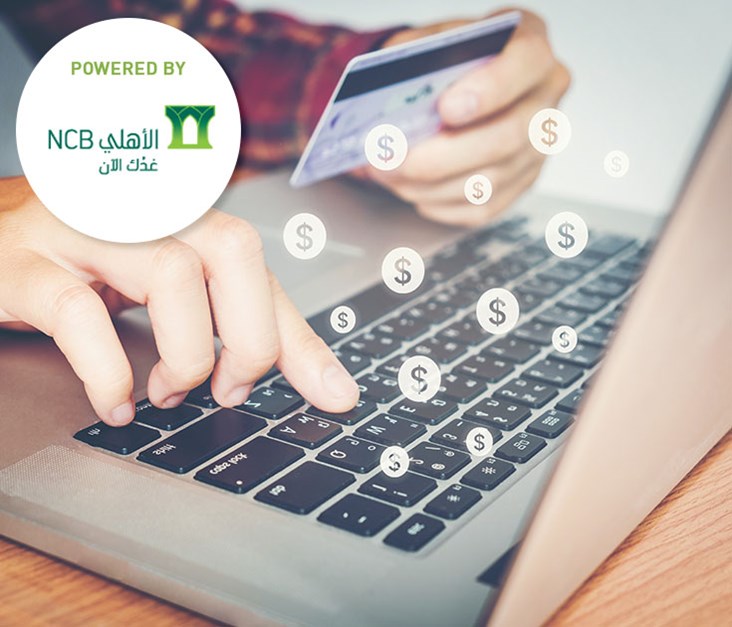 We regularly bring you a list of top MENA startups to look out for. In this post, we have selected 3 Fintech startups that cover financial management, payments, and cryptocurrencies.
ElGameya:
ElGameya is a mobile app created to manage and regulate saving/credit accounts following the ROSCA model (Rotating Savings and Credit Association). The startup was established in Egypt in 2017 by Ahmad Abdeen. The idea of the startup arose when its founder realized that there is a huge gap between people's need for money and banks' high interest rates. As a solution, ElGameya came to make the ROSCA model more common between people.
The platform allows people to take loans and return them with no interest rates. Any member of ElGameya that is in need of a certain amount of money can virtually decide on the amount of money to be borrowed and then set a physical meeting with the investors to arrange the borrowing. Then, each month, they should return a certain sum to the members that gave them the loan until they have completed the amount. All this is done with no interest rates on contrary to banks. ElGameya is based on the concept of a "sharing economy".
ElGameya was incubated at AUC Venture Lab during its FinTech cycle powered by CIB in 2017. Recently, ElGameya powered the Egyptian Sharing Day that happened for the first time in Egypt. The event was held at the AUC, and the attendees were more than 500. ElGameya aims to target the age group between 22 and 36 years old who either want to marry, travel, cover medical expenses, or finance their startup. So far, the platform has had 7 cycles that have already attracted more than 64 members. A competitor in the Egyptian market having the same role is MoneyFellows.
Country: Egypt
Launched: 2017
Category: Wealth Management
ArabianChain:
ArabianChain was founded in 2016 by Mohammed Al Sehli who came up with the idea as a way to revolutionize the way people perceive and deal with economy, e-services, and digital transformation using blockchain technology. The startup is the first public, decentralized and consensus-driven blockchain in the MENA region allowing for self-execution, accessibility of small contracts, development of decentralized apps, and the transacting, tracking, and safeguarding of digital tokens over a network of thousands of connected yet distributed devices.
The startup's ecosystem focuses on increasing blockchain literacy and use in the region. DBIX (DubaiCoin) is the fuel of Arabianchain and the first minable digital currency in the region. Galaxy wallet is a digital wallet used to store and transact DBIX and tokens on Arabianchain. DBIX Scan is a platform allowing all transactions posted to be scanned and verified. Arabianchain APIs are the quickest and easiest way to integrate ArabianChain's blockchain into any business. Arabianchain Studio is an environment created for developing smart contracts using blockchain. Palmex is a digital assets exchange platform that helps manage trading transactions, and it is the first of its kind in the MENA region.
During its funding round in July 2017, ArabianChain managed to raise AED 3M (approximately $800K) in capital from Ahmed Abdullah Bugshan. ArabianChain sponsored the Future Blockchain Summit that took place during May of this year. Recently, ArabianChain and Curiositas joined to offer blockchain-based smart contracts and legal automation for Islamic finance products.
Country: UAE
Launched: 2016
Category: Cryptocurrency
Remitr:
Remitr is a mobile app that simplifies cross-border money transfers where remittances to friends and family can easily and conveniently be sent. Founded in 2015, the startup was launched by Kanchun Kumar, Sandeep Jhingran, and Sandeep Todi. Remitr is unique in that it provides quick payments, easy monitoring and an effortless setup to use its service. Remitr began operating in UAE and then expanded to open an office in Canada.
The platform is tailored to be used by both individuals and businesses to effortlessly transfer any amount of money to a large number of countries. Both individuals and businesses need to download the mobile app, create an account, provide the individual recipient or the recipient bank's information, choose the amount to transfer, and transfer the amount with a click of a button. For individuals, Remitr provides its customers with a fast, transparent, secure, and around the clock support to ensure a smooth process of money transfer. Moreover, businesses can benefit from its streamlined process, built-in controls, secure platform, and payment API.
Until today, Remitr has successfully raised $1M in investment from professional angel investors, family and friends. With that capital, it hopes to expand its operations in the next few years to the US, UK, Europe, and Australia and develop its product. In 2016, Remitr was chosen among the most promising startups in UAE by Forbes Middle East and is currently part of the In5 Innovation Hub at UAE.
Country: UAE
Launched: 2015
Category: Payments
Latest Business
Intelligence Report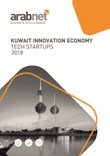 Latest Report
Kuwait Innovation Economy Tech Startups 2018 Report
View Report
;