The Digital Transformation of the Food Industry in MENA
Back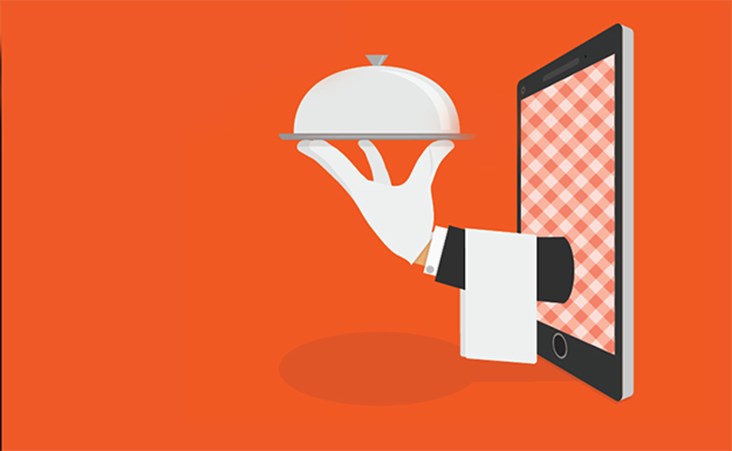 By 2020, the food market is expected to reach $3.03 trillion in revenue, and grow at a 4.5% compound annual growth rate (CAGR), according to research firm Research and Markets. Food technology has been one of the key drivers of growth in the food industry, with startups using AR, AI, data analytics, and machine learning to transform the way we discover, eat, and order our food.
Funding in food tech has climbed steadily over the past few years, skyrocketing in 2015 with 275 deals totaling over $5.7B, before dipping down in 2016, according to CB Insights. Regionally, investment in food tech is increasing, with over $18M in funding in the past 3 years, spread across more than 12 deals, including undisclosed investments.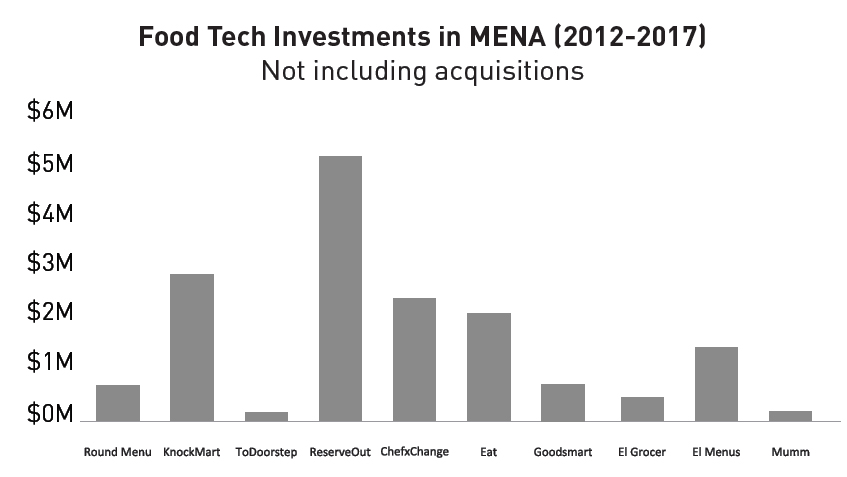 Worldwide, food delivery startups dominate the food sector, having raised $8B in 2015/2016, and $5.3B in 2017 alone. In MENA, food delivery startups have secured 33% of total funding into the food tech sector in the past five years, and six regional food delivery startups Carriage, 24h.ae, ifood.jo, Otlob, Talabat and Hunger Station were acquired by key global players.
However, although funding in food tech startups is increasing, many startups still struggle to bring their products and services to market, despite the food sector being one of the fast growing sectors in the region. To tackle this problem, Kuwait-based Savour, MENA's first food accelerator, was launched earlier this year to help food startups scale their businesses. The accelerator, which will fund up to $165,000 per team, will also provide startups with access to a co-working space and a network of mentors for guidance.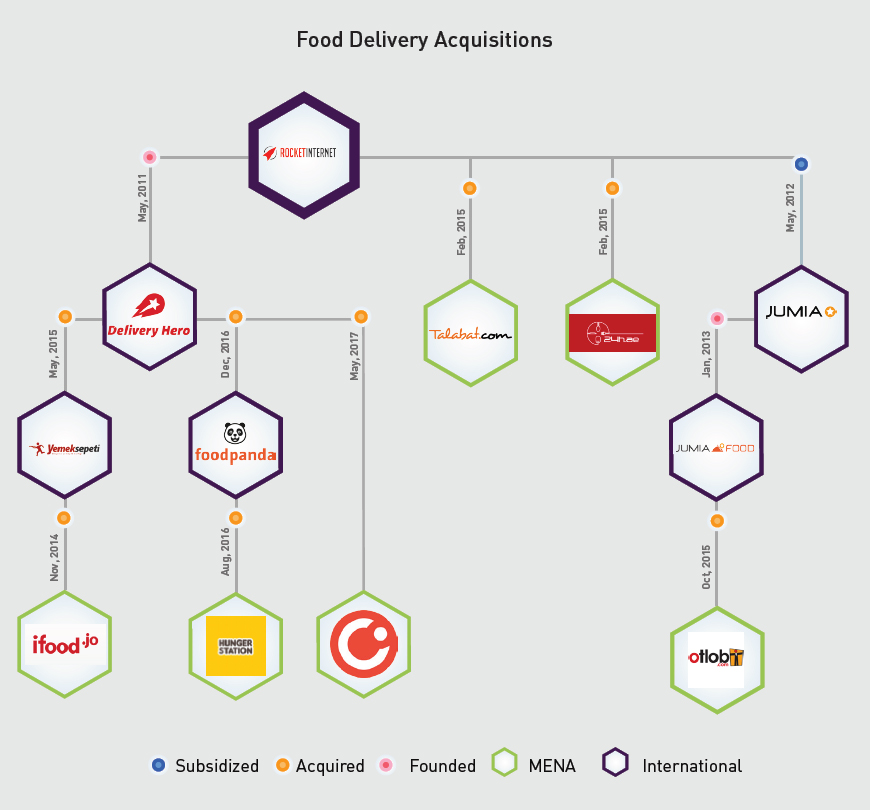 The Many Shades of Food Tech
Stay tuned for the next installment of The Digital Transformation of the Food Industry in MENA next Thursday to learn more about how startups in MENA are tackling different food tech categories.
Latest Business
Intelligence Report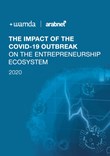 Latest Report
The Impact of the COVID-19 Outbreak On The Entrepreneurship Ecosystem
View Report
;