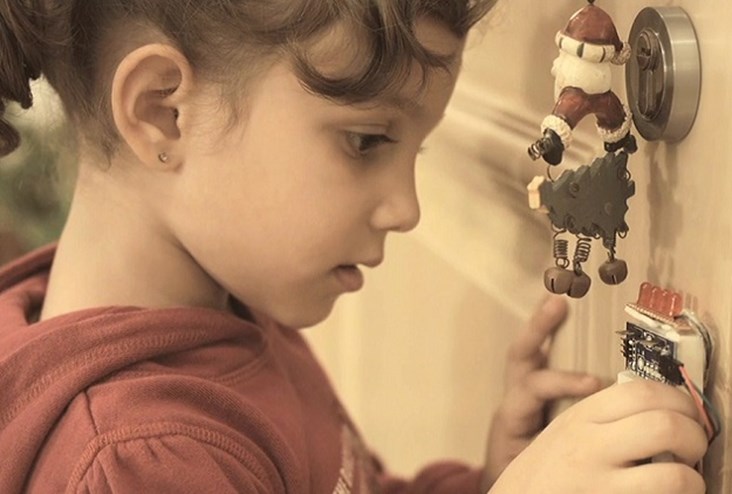 Junkbot is a Do-It-Yourself robot-building hardware kit developed by a Dubai-based startup. The kit allows children to build small real-life robots using recyclable items like old CDs, coffee cups, water bottles, cardboard, etc.
CEO Ehteshamuddin Puttur A. (Ehtesham) and his team of 4 developers came up with this educational toy to teach children the basic aspects of robot building and how to apply them in a fun way. This goes towards improving children's knowledge of STEM (Science, Technology, Engineering, and Mathematics).
The hardware kit includes instructions and basic electronic components that children can use to build their robots. Once assembled, the robot can be steered using any TV remote or smartphone. Junkbot also includes an an online collaboration platform where young users can share their experiments and ask for support.
Education can determine career direction
According to recent survey by Teentech, an industry-led initiative from the UK that focuses on STEM career possibilities for teenagers, only 29% of female students were interested in careers in STEM subjects.
But after learning what these STEM subjects would include, 71% of females changed their answer and expressed their interest. So it looks like some basic education could significantly impact their choice and perception on the matter.
Contents of the Junkbot kit:
Preset applications:
The starter kit has 5 preset robot applications. The BaskinRobin bot can dance roll and run, the Water bot avoids obstacles, the Shoe bot follows the line you draw, the Kellogg bot is an entertainer, and is smart enough not to fall from the table, and the Crazy Nutella bot runs around everywhere like a chicken.
The Pro kit has 4 robot additional applications. The Vacuum bot cleans your house, the Pet Feeder can feed your dog or cat, the Music bot plays your favorite music, and the Breakin bot can catch thieves.
See Also: Cairo Reaches NASA with Space Apps — Meet JIBO, the World's 1st Family Robot
Take a look at how some of these different applications work in the video below:
"Junkbot is a box of computer chips and electronics that can be applied to whatever the child wants. It is a living, changing, challenging piece of art and technology," said Ehtesham.
The first reactions to the product were pretty interesting, as you'll see in the video below. Some kids and their parents were really fascinated with the small robots at the GEMS Wellington Maker Day event in Dubai last January.
During the event, Junkbot scored 100 pre-orders and have reached 570 pre-orders to date, which is a promising sign of interest from an audience that knows it will have to wait a couple of months.
But there is progress on that front; Junkbot recently received a $30,000 investment from TURN8 accelerator. The team then attended the hardware.co program in Berlin last March, where they were introduced to manufacturers from China, Taiwan, and Munich.
Junkbot then plans to launch a crowdfunding campaign, then sell their products on Amazon, eBay, and other online platforms, including their main website.
"We will then expand distribution to retailers such as 'Early Learning Centre' and 'Toys R Us'," said Ehtesham.
It will be interesting to see how Junkbot develops later this year, stay tuned for more updates.
Latest Business
Intelligence Report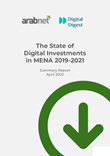 Latest Report
The State of Digital Investments in MENA 2019-2021
View Report
;