Careem Now Brings Taxis on Demand to Saudi Arabia
Back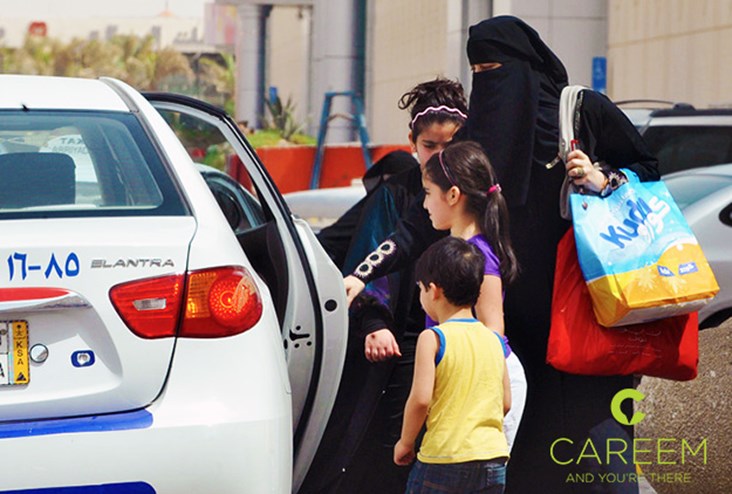 Careem, the MENA's leading car booking service and Uber's biggest competitor in the region, is adding public taxis to its Saudi Arabian offering in Riyadh. This move follows the phenomenal success in their private limousines and private chauffeur-driven cars in Saudi Arabia.
Today they add everyday-licensed taxis on demand to their mobile app in partnership with Al Tayyar Travel Holding Group; a $5B travel group and key investor in Careem. Al Tayyar will be adding the car-booking service's limousines to their offering as well. The service will be available on the Careem app and website, or by calling their 24 hour global call center.
Since its 2012 launch, Careem has expanded rapidly in the region, adding 16 cities to its private driver network. They entered Saudi Arabia two years ago and are now operational in five local cities: Riyadh, Jeddah, Dammam, Dhahran and Khobar.
According to their press release, growth is above 30% per month, and they have more than 300,000 users and 6,000 cars across their markets.
Related: UAE Based Startup Careem Raises $10m - Should Uber be Worried?
This decision offers more choice to the service's large and growing customer base in Saudi Arabia, and opens up the taxi market in the Kingdom, which today consists of a sizeable fleet of 100,000 cars.
Customer service and quality are often issues for taxis in Saudi Arabia, but Careem are bringing together their technology and operational processes, along with Al Tayyar's understanding of the local market. It seems inevitable that this combination will offer a consistent and high quality taxi experience to Saudi residents.
Commenting on the launch of the new taxi service, Dr. Abdulla Elyas, co-founder and head of Careem KSA operations, said: "We are really excited to be offering our customers even more choice. With our robust technology and operational processes, we will be able to overcome most of the challenges with everyday taxis."
"The addition of taxis to our app will grow the taxi market rather than cannibalize it," he said, "more people will use taxis, more often, secure in the knowledge that their ride will reliable and safe."
Customers will be able to pay by credit card, in cash, or with their STC Qitaf points, like they pay on Careem limo rides. "Our mission is to make it easy for people to get around their cities," said Elyas.
Dr. Abdulla Elyas was previously co-founder of Enwani, which Careem acquired recently.
Abdullah AlDawood, CEO at Al Tayyar, commented: "Careem represents a great case study of good investment choices that not only makes business sense, but also one that has a very positive impact on society as a whole. As a player in the new world of app aggregators, it is of paramount importance to enter markets quickly and to scale rapidly. By extending their appeal to a wider audience, their long term success in the market is a sure thing."
Besides the new market penetration and fleet of taxis added to their arsenal, partnering with Al Tayyar relieves Careem's headache of acquiring needed taxi licenses according to the market's regulations.
New partnerships might form with several other taxi companies in the future, but consolidating the existing resources Careem has acquired will be their main focus for now. Elyas made it clear that they want to offer a better service, ensuring the quality of cars, drivers, and the ride itself. He emphasized how important it is to let the customer live the Careem experience through all their cars, and to set themselves apart from the competition – as with customers' option to pay cash or book cars ahead of time.
Elyas concluded the conversation by telling ArabNet: "We are a local and regional company, our software, product, and services are all built in-house, and what we can do is build the product exactly as the people want it."
Latest Business
Intelligence Report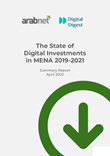 Latest Report
The State of Digital Investments in MENA 2019-2021
View Report
;