Chatbots and AI Will Disrupt Customer Experience
Back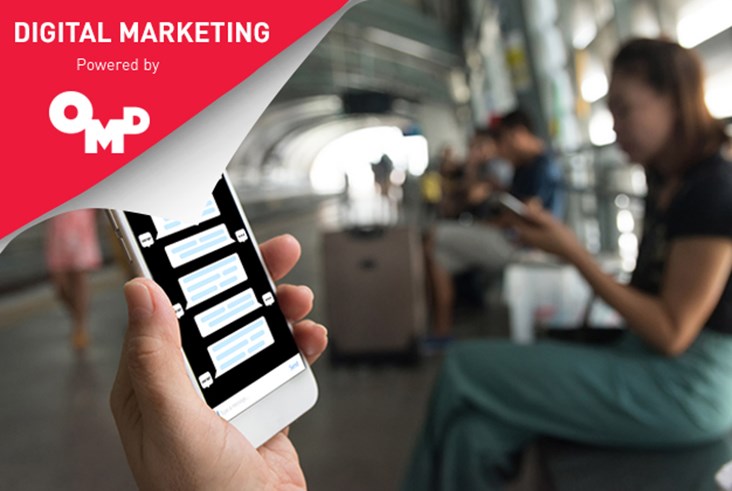 The digital marketing industry is constantly changing and so is technology. One of the newest and increasingly popular trends in the digital marketing industry is the employment of chatbots. The reason behind their popularity is that they provide businesses with great competitive advantage by improving customer retention and attracting more potential customers. With digital marketing practices on the rise and business services going digital, chatbots are becoming highly desirable and will take over digital marketing strategies soon enough.
Chatbots are simplified AI systems in which customers can interact with via text and at times even voice. Combining machine learning and AI with technology platforms such as instant messaging apps and mobile devices, chatbots are proving to be the most effective way for businesses to directly reach out to their individual customers.
Chatbots are capable of responding to customer questions and simulating a real human-like conversation while providing instant customer service and support. These chatbots are usually found integrated into corporate mobile applications, websites and social media pages. Facebook and Twitter for instance, have both introduced their own chatbot programs which have gained quick popularity among the masses.
Integrating chatbots into digital marketing strategies allow businesses to easily:
Communicate with website visitors
Conduct research
Qualify your leads
Personalize the user experience
Increase sales
Increase engagement
There are several types of chatbots which cater to different customer needs and services, here are the most popular:
The Proactive: These chatbots specialize in delivering the right information at the appropriate time and place through push-notifications. They provide personal, smart and timely recommendations on a specific use-case to frequently engage consumers.
The Social: This set of chatbots are designed to accomplish tasks. They make use of the unique nature of messaging platforms in executing these tasks but build on the power of a group or the crowd.
The Chatty: These chatbots are built to chat with users for the sake of conversation and engagement. Automated celebrity and personal bots are some of the examples in this category.
The Super Bot:  These bots are essentially evolving as platforms that reflect the ability to launch a variety of skills/actions. They are also called intelligent personal assistants, and the formidable examples include Siri, Cortana, and Google Now.
Future Outlook
By employing chatbots in digital marketing strategies, business can benefit from numerous advantages. Here are a couple of reasons why chatbots will take over in the near future:
Data collection and personalization
Another high-value role that chatbots can play is in their potential to collect and analyze data that can be used to optimize customer experiences, and offer personalized solutions. For instance, chatbots can track and analyze a customer's purchasing decisions, frequency of enquiry, or navigational behavior in order to determine the most relevant information and deliver personalized product recommendations.
A new model for search and navigation
Some suggest that AI could eventually replace the existing default model for web navigation. That is, instead of finding information via search or menu items and icons, chatbots may open the door for a completely alternative conversation-based interface. Well-known AI-driven 'assistants' such as Siri on iOS and Cortana for Windows help smartphone users find what they need and perform tasks based on context-based queries, rather than clicking around icons and screens.
Chatbots ensure consistency across social media channels
By integrating chatbots across all social media platforms and then having them interlinked, marketers can update brand messages at once across all platforms. This makes sure you have a consistent brand voice across all platforms.
Chatbots Enable Real-Time Analysis
Chatbots are built to produce a lot more data for companies to capitalize upon. They update in real time and reflect data as communication flows between customers and chatbots. The insight gathered could be used by businesses to tweak and personalize future marketing campaigns in keeping with the latest trends.
Chatbots Ensure Optimal Customer Satisfaction
Customer satisfaction is an ultimate goal for any business. One way to satisfy customers is by being at their service 24/7. This may be impossible from a human standpoint, but is not an issue for Chatbots. Chatbots are programmed to offer instantaneous answers to any customer queries, 24/7 and are able to communicate in a consistent brand voice.
Chatbots Require Minimum Development Time and Cost
Chatbots require a minimal portion of the time it takes to build a standard mobile app. They require minimum maintenance, designing is easy and the nearly the entire development process is automated, so there's no requirement for extensive backend as well.
Who Will Benefit
Businesses from various industries are enabling chatbots into their customer interactions and services:
1. Starbucks
Starbucks now makes it easy to place an order your favorite drink or snack, using voice commands or text messaging. Their chatbot will tell you when your order will be ready and the total cost. The Starbucks chatbot is found inside the Starbucks app.
2. Lyft
You can now request a ride from Lyft via chat (Facebook Messenger). The Messenger bot will even let you know the current location of your driver and show you a picture of the license plate and car model.
3. Staples
Staples' has implemented their Facebook Messenger bot which can answer common customer questions about orders - tracking and returns - and whether specific items are in stock.
4. H&M
H&M's bot quizzes customers about their style preferences. Then it makes clothing recommendations tailored toward each customer's taste. Users can also share a piece of clothing they like and the bot will pull from H&M's catalog to complete a whole outfit.
5. KLM
KLM allows you to receive all your flight documentation now via Messenger. After booking your flight you can choose to receive booking confirmation, check-in notifications, your boarding pass and flight status updates all via Messenger.
The technological capabilities, customization and individuality that chatbots can potentially unleash are limitless which is why marketers love chatbots so much. Chatbots capitalize on automation through social platforms allowing them to amass large audiences and soon take-over the digital world.
Latest Business
Intelligence Report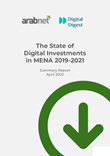 Latest Report
The State of Digital Investments in MENA 2019-2021
View Report
;